"I can't turn my back on suffering": The fearless few lawyers defending LGBTIQ people in North Africa
In Egypt, Morocco and Tunisia, these lawyers face a backlash from all sides. How can you access justice if no one will defend you?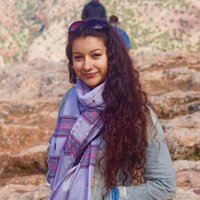 27 November 2019, 9.33am
Egyptian lawyer Amro Mohammad recalls how he was attacked and beaten up by colleagues after he posted an article on his Facebook page celebrating India's decriminalisation of homosexuality last year. 
"That same evening, I was surprised to see my colleagues refusing to sit with me at the same table in my regular coffee shop", he told us. "An argument began, the problem escalated quickly and I was beaten". 
Mohammad is well-known in the Cairo legal world for choosing to represent LGBTIQ people in court. "As a result," he said, he's been "constantly bullied and discredited by fellow lawyers". 
His experience is uncommon, though not unique in North Africa. 
Get one whole story, direct to your inbox every weekday.
While homosexuality isn't technically illegal in Egypt, LGBTIQ people are criminalised under other laws, including on 'debauchary'. In Morocco and Tunisia, colonial era penal codes do explicitly criminalise homosexuality. 
In all three countries, lawyers like Mohammad who are willing to defend LGBTIQ rights are "few and far between", said Jessica Stern, executive director at the global LGBTIQ rights NGO Outright Action International. 
She called them "extremely brave, because taking on LGBTIQ cases may put their lives in danger" in challenging, even "hostile" contexts.
"When progress is achieved, backlash is common"
What difference do laws make if you can't access effective, legal protection? This is the question that preoccupies Diogo Esteves, coordinator of the Global Access to Justice Project, who calls access to justice "the most basic civic right in any modern democratic state". 
In 2008, the UN Commission on Legal Empowerment of the Poor found that more than half of the world's population fell outside effective legal protections, Esteves continued, including LGBTIQ people whose rights are at risk "due to the lack of effective protection by the justice system".
"When progress is achieved, backlash is common", added a 2018 report published from the UN Independent Expert on protection against sexuality and gender-based violence and discrimination, which urged countries to do more to protect lawyers defending LGBTIQ rights. 
Arrests and prosecutions of LGBTIQ people are often "based on hearsay or police profiling", or procedures including "forced anal examinations" said Neela Ghoshal, senior researcher at Human Rights Watch.
It wouldn't be hard for a good lawyer to convince a judge that such evidence is inadmissible, or even tantamount to torture, Ghoshal told us. "That's why those who seek to protect state-sponsored homophobia" are "threatening lawyers to prevent them from doing their jobs".
We spoke with lawyers who defend the rights of LGBTIQ people in Egypt, Morocco and Tunisia, to hear firsthand about the backlash they face for their work. Across borders, we found few lawyers taking on such cases in the region, and few who were willing to speak with us.
In Tunisia, Fadoua Braham has used the law to defend LGBTIQ people for almost a decade – despite opposition from the police, media, government officials, fellow lawyers, and even family and friends.
"I can't turn my back on suffering and the danger which LGBTIQ people are exposed to in this country, and I feel I have a personal responsibility and commitment to them", Braham told us. 
She described some of the cases she's worked on, including defending a young student last year who was arrested and tortured for his sexual identity. "Talking about the cases traumatises me and brings back very bad memories", she paused. "Please excuse me".
State authorities often deliberately stall legal paperwork when she works on an LGBTIQ case, she added, while she's also struggled with pro-government media portraying her work and clients disfavourably. 
"All they care about is high viewership", she said. Meanwhile, colleagues have accused her of being "foreign agent trying to distort the country". 
"Talking about the cases traumatises me"
All of the lawyers we spoke to mentioned the role of the police in fomenting hostility towards anyone seeking to defend LGBTIQ rights.
Moroccan lawyer Abdelaziz Nouidi, for example, described his experience at an LGBTIQ rights protest in 2017: "I was hurt on my right eye as a result of the violent punch that the police officer gave me". 
He doesn't believe this was a random assault, as he was known to the police as a lawyer who represents LGBTIQ people.
Nouidi's colleagues have also told him that his work is "tarnishing the image of the country and hurt its interests". He said he's been attacked online by fellow lawyers, recently in relation to his public support for Hajar Raissouni, a journalist arrested for an alleged illegal abortion.
Raissouni, who works for a daily newspaper that is critical of the government, denounced the case against her as a "political trial". She was pardoned and released by the King last month.
Nouidi says he's surprised that other lawyers don't recognise the "unacceptable discrimination" when it comes to these cases. "All sexual relations in a private space between consenting adults do not constitute a crime and private space must not be invaded to prove this", he insists.
"The image of my work defending LGBTIQ people doesn't fit the stereotype of a successful lawyer in Egypt who must be masculine"
In Egypt, Mahfuz Ibrahim*, has also defended LGBTIQ people for the last three years, including those who've been tracked by the police via dating apps; stopped-and-searched in the street; arrested after raids of gay clubs, or robbed, assaulted and extorted by gangs, and even police.
"I work in this field because I am a human rights lawyer", he told us, but also "because it matters to me personally". Ibrahim explained that he is also gay but that he is not open about his sexuality, out of fear. "This is top secret and known only by a limited number of my friends".
Ibrahim described visiting clients in a police station where officers "made fun of me for defending the LGBTIQ community". Then, he said, they "suggested that I was a member of this community and deliberately refused the visit and communication with the defendants". 
He's also been bullied by "government employees, prosecution staff, court staff, some lawyers, and even some human rights defenders", because "the image of my work defending LGBTIQ people doesn't fit the stereotype of a successful lawyer in Egypt who must be masculine". 
Lawyers, including human rights lawyers, are expected to have "a violent and strong performance" to fight against state corruption and violence. 
"Today I feel better, but the scars remain"
"I was in a very bad psychological state of mind", said Mohammad, the Egyptian lawyer who was attacked by his colleagues in a coffee shop, for his support for the LGBTIQ people's rights internationally.
He says that defending these cases has also put him under "a lot of pressure, to the extent that may not allow me to continue". But for the moment he's not giving up. "Today I feel better, but the scars remain".
"I see that I need to continue defending LGBTIQ people, because I have earned their confidence that I cannot betray them", he says.
Ibrahim also described the personal toll of his legal work including "tension and anxiety", but told us that he's "become accustomed to dealing with these pressures for some time now". 
Ultimately, he says "the impact of bullying on me should be the least of our concerns", while LGBTIQ clients are "beaten, tortured, humiliated and sometimes raped as part of a daily routine". 
In Tunisia, Braham describes how she's lost other clients, and "a number of friends as well", because she defends LGBTIQ people. But, "now, I'm much more professional and skilled as a lawyer", she said.
"What really saddens me", she continues, is that "my defendants often feel guilty, and they blame themselves for something they did not commit. They often ask for my forgiveness". 
"I dream of a country that respects freedoms and rights", she concludes, determined and still upbeat about the future. "If we can give marginalised people full rights, we don't have to be afraid for the rest of society".
* Some names have been changed to protect identities.
Read more
Get our weekly email