Has the French President done his bit?
You do not interview Macron. That is not his style, not how he does 'presidential'. The show is his to control, not yours.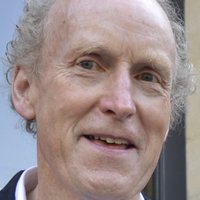 11 May 2020, 4.21pm
Everyone knows it's Macron's fault: he keeps telling us so. Each time something goes seriously wrong for the government in France, he pops up to slip on the sackcloth and ashes that he hopes will be rewarded with another dose of forgiveness from those he has variously accused of being "lazy", "nothing", "illiterates", benefit scroungers who cost a "crazy amount of cash", or people "who think France is some sort of joint-ownership union".
Macron had not even been in power for a full year, when Alexandre Benalla, his personal minder (the French term barbouze, which has a touch more thuggery to it, is better), was caught out beating up demonstrators on May Day 2018, and the newspapers gave banner headlines to the President's mock confession: "The only one responsible for this affair is me, and me alone."
When the Gilets jaunes burst on the scene in November 2018, just a year and half ago, he was gracious enough to go on our tv screens mid-way between the first weekends of mass mobilisation and admit: "I have not succeeded in reconciling the French people with their leaders." He was being interviewed from the bowels of the aircraft carrier Charles de Gaulle as it was ploughing through the seas. "Our fellow citizens want three things today: that we take them into consideration, that we protect them and that we provide them with solutions. No declarations. Solutions."
The Charles de Gaulle? Yes, that pride of the French navy, recently forced to limp back to base in Toulon with half its crew infected by SARS-Cov-2 on Easter Sunday. None of them had been protected, taken into consideration or offered a solution. It brought to an ignominious end Macron's talk of war against the virus. That defeat was just four weeks after he had offered another attempt at the self-blame game: "We need to reinvent ourselves, myself the first."
Amazon in France
The carrier was not the only giant of the modern world brought to a halt. Amazon had to close its depots in France because a pesky local court did what the President and his government would not: it listened to the unions and their concerns over safety at work. The SUD union federation had given evidence that it was not adequate.
To see how things were going three weeks later, I went to the Amazon.fr website. Everything had been done, was the message, "because the security of our employees, of our partners and our clients is our priority. To learn more, click here." I did and was offered a "page not available" note with a large cartoon "Milo the Dog" incessantly blinking at me.
To see how things were going three weeks later, I went to the Amazon.fr website.
Amazon itself did not blink for a second when the court told it to shut its distribution centres until safety provisions were properly attended to. Its reaction was predictable. It appealed. It did not expect what happened then: the higher court also agreed with the union. The company, whose success and profitability has made Jeff Bezos the world's richest, could not bring itself to spend a few grand on masks, plastic screens and cleaning materials, allow its staff the kind of space from each other that the boss would consider the very, very minimum if you tried to get near him, nor to waste some seconds on ensuring that the goods it was dispatching really were "essential".
Instead, it held its six French depots shut from 16 April until a scheduled re-opening on 13 May. It paid its staff rather than face further action in the courts. All this was possible because the company was still able to sell to customers in France. As elsewhere, it has steadily spread its tentacles into the general market, co-ordinating access to a myriad of suppliers selling on line but doing their own dispatch. That side of the business has not faltered. In any case, the website explained, it could dispatch from all those other Amazon centres across Europe where staff may not have the same rights as those in France.
Large employers in France, Amazon included, have to have a company council that includes delegates elected by the employees, the CSE which can call in the work inspectors from the Ministry of Employment when it considers there are problems of health and safety. The powers of elected delegates, particularly those responsible for such issues, have been gnawed away at by employment law changes promoted by Macron over the past five years. But they remain important nevertheless.
The CSE which can call in the work inspectors from the Ministry of Employment when it considers there are problems of health and safety.... remain[s] important nevertheless.
Health sector
The list of infractions is long. Union surveys of their members leave no room for doubt. The largest of the confederations, the "moderate" CFDT, said 87 per cent of its members still at work considered that the safety measures were inadequate. The CGT, the largest in the public sector and "radical", said much the same. To void a long list of the local actions and interventions, take just one. Teleperformance, the world leader in call centres, has the contract to handle information calls from the French public on Covid-19. Work inspectors ordered the closure of one of its sites.
The key workplace remains the health sector. On the last day of April, all the health profession's colleges exploded in anger at the news that supermarkets were being allowed to sell face masks as part of the déconfinement preparations. They suddenly had stocks though health workers were still short. "They are being used as loyalty cards for their customers, like they sell petrol or Nutella," one doctors' body protested. And, as the masks have to be paid for and have to be worn when using public transport or at work, a low income family could find itself facing a bill of some 200€ a month, if they buy the proper ones.
On Thursday 7 May the Prime Minister Edouard Philippe and a phalanx of his ministers announced how France was going to open up. One among them was Christophe Castaner, the Interior Minister, who has long had the task of telling us about how we could be fined if we did not follow the rules. You might have thought him sincere, were it not for the tweets flying around on the net. https://twitter.com/bdLegrand/status/1258044862529769478?s=20 shows you what I mean. On the Wednesday, he had visited a small company that has jumped on the bandwagon of those making masks and selling them. When it came to the commemorative photo, Castaner broke every one of the rules he tells the rest of us to follow, snuggling in close with the workers and holding his mask in his hand.
On Thursday 7 May the Prime Minister Edouard Philippe and a phalanx of his ministers announced how France was going to open up.
What else marked that day? Macron's finance minister, Bruno Le Maire tweeted a video of himself in a phone call with Bill Gates and with a model of a Dassault Raffale military jet in view on the desk behind him (such are the things that make French ministers feel important). The Deputy François Ruffin reminded everyone that 87 per cent of nurses, 97 per cent of home helps, 76 per cent of checkout staff and 71 per cent of teachers are women, but that women in France earn 26 per cent less than men.
A flurry of messages covered the experience on May Day of a group of activists engaged in a symbolic distribution of fruit and veg they had recovered from the giant market in Rungis to the south of Paris and taken to the suburb of Montreuil. There were more police vans than activists. Paris Match was telling the world about its latest issue with Brigitte Macron on the cover against the headline "Confined and engaged: At the Elysée, she is fighting for the hospitals". Not, unfortunately, by challenging Emmanuel over his policies, but in arranging an auction of French public property in the hands of an agency run by an official her husband appointed to the job two years ago with the funds raised to go to a hospital foundation she chairs.
And there he was himself, ever-present on the twittersphere. He had visited a school in Poissy, to the west of Paris. The local mayor is "Macron compatible" as they say of those on the traditional right now prepared to seek political shelter under the President's apron. Macron was wearing a cloth mask tagged with a tiny French flag. He kept it on when talking to the children. They were from families where the parents had to be at work. "My mother's a nurse," said one. "A care worker," said another. He was good with the children, he charmed them because he gave a clever appearance of being charmed by them.
Education
An hour later, the mask was off – literally, as well as metaphorically - when he was "interviewed" by two tv journalists. They appeared to be in chairs, he was sitting a bit higher on a pupil's desk. They were women. He talked over them repeatedly. "Interviewed" is in quotes because you do not interview Macron. That is not his style, not how he does "presidential". The show is his to control, not yours. Your questions are not things to be answered, but opportunities for another jab at telling you and the rest of the nation what to do.
In this process we are observers, objects to be played upon, spectators to be ushered here and there. We are like the pupils in the classrooms he had just visited, not active citizens in a democracy where participation means more than parroting "Yes" or desperately shoving your arm in the air to catch the teacher-President's eye. "We have decided this déconfinement," was his way of explaining his unilateral announcement a fortnight earlier that France would re-open the following Monday. And as when Philippe addressed the Assembly and the Senate on the government's plans for ending the lockdown, not a word was said about government driven action to produce, to mobilise, to work with the trade unions and professional bodies to resolve problems.
The last of the tweets I followed were those provoked by the news that someone in the French judicial system had finally got their act together and was investigating something that happened in the "before". A police officer filmed 151 school students made to kneel, their hands cuffed behind their backs, or round the back of their necks or on their heads when his fellow officers ran out of nylon wire cuffs. Some were ranged with their noses almost touching a wall.
It was December 2018 when it seemed that anger among students might join with that of the Gilets Jaunes. The best images are embedded in a story at https://mobile.francetvinfo.fr/faits-divers/police/yvelines-des-dizaines-de-lyceens-agenouilles-mains-sur-la-tete-lors-de-leur-interpellation-a-mantes-la-jolie_3088097.html and are worth watching, if only to get a handle on what "reconciling the French people with their leaders" has a tendency to mean each time you try to do more that just patiently wait until you have caught that presidential eye.
Philippe's favourite metaphor during the fortnight around May Day was that of the person walking on a high, narrow ridge where a false step to one side or the other would spell disaster. For him, the gofer in the couple, it is the immediate balance between the desire to open up French life and the requirements of safety not yet satisfied. For Macron, it is the narrow space between his authority and ability to keep control on the one hand, and the unpopularity of his refusal to take responsibility on the other; between his demand that others act even when he does not give them the real power or the tools to do so; between his requirement that lesser agencies assume the lead, and his refusal to give them legal cover if things turn belly up.
Despite appearances, he has managed this deal so far. The unions were beaten over employment law in 2017. The Benalla crisis came and went in 2018. The Gilets jaunes shrank to irrelevance in 2019. His pensions law took a key step forward in March. In April, an exhausted health service staff did what their patients needed them to, despite Macron's tightening of the screw on its decade-long financial garrotte. And now, in May, he got his "déconfinement" through parliament even though it was just on the Sunday evening before the date he alone had set for its start: Monday 11 May. As it was, the text still had to be approved by the Constitutional Court.
If it were to have been a proper interview, he might have replied that, well, you cannot just let things drift, the lockdown cannot last forever, someone has to get the ball rolling. No one on the left in France would disagree. They have offered action plans for mobilisation and production since the start of the lockdown. Plans for developing better safety and provisions for all are there in plenty. They are based on collective decision-taking, public requisitioning and the development of new productive capacities, and not on the disorganised private profit-seeking of those spotting an opportunity in the Covid crisis and chancing their fortunes in a market structured in their favour by Macron.
But a co-operatively conscious people, able through their activities, able to fight this virus and not, as the government has it, to "live with" SARS-Cov-2. A people which successfully takes up such a challenge is not one that will sit patiently listening to empty presidential platitudes like the two journalists were forced to in that classroom in Poissy.
A matter of fact
I wandered out into the evening to clear my thoughts and structure this piece in my mind. The air was fresh after some rain and the green in all the streets I chose was shimmering in the last light of the day. The trees, bare when this epidemic began, are now beginning to shed their flowers, some of them even their seeds. A swing between flats, never lower than five storeys, to the Place de La Nation and then back towards the Gare de Lyon, let me hear eight blackbirds singing their hearts out.
Then there was one perched on the railing round the top of an eighteen-storey block of council flats, at least sixty yards long. He has been singing there almost every evening for the last month as the balconies ranged below have taken on every imaginable hue. The pots of flowers and cascading creepers have done their owners' biding to the fullest degree possible.
Round the corner, at the A&E entrance for the Hôpital Saint Antoine, an ambulance was on its way, siren wailing. The posters put up on May Day were still high on the fencing: "Billions for the hospitals, not for the shareholders." "Thank you for the applause. Now it's time for action."
The posters put up on May Day were still high on the fencing: "Billions for the hospitals, not for the shareholders." "Thank you for the applause. Now it's time for action."
Nearby, there is a small garden square with ornate late nineteenth century buildings all around and giant plane trees in the middle. The bank at one corner has enough of a decorative overhang to shelter a youngish Roma man from near Bucharest. He takes this place every day, lockdown or no, rain or shine. He showed me the pictures he had promised to share of his wife and children. I showed him mine: a granddaughter in Dorset, another from Thailand. From somewhere within those trees was the song of another blackbird.
As we sat together, an earlier pavement encounter came into my mind. On 4 October 2018, Macron found himself confronted by a member of the public, angry over the penury imposed by their pension. "The one thing you do not have the right to do, is to complain," was the presidential putdown, captured forever on the internet.
Surprise, surprise, when I was back in the flat, it was to see on the tv screen François Salachas, the doctor filmed on 27 February challenging Macron during a hospital visit: "You can count on us. The reverse is yet to be proved." Few in the country are not aware of that exchange. So, the presenter asked, after nine and a half weeks during which we all have been able to count on France's health workers to a degree beyond the reasonable, has the President done his bit? "No." That was not a complaint, the doctor explained, just a statement of fact
Read more
Get our weekly email