NHS chair urged exec to meet US health firm he had business links to
Exclusive: Emails reveal Lord Prior told officials to meet the boss of Teladoc, which was 'keen to expand' into UK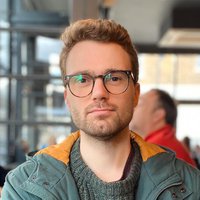 19 February 2023, 7.00am
The former chair of NHS England urged a top official to meet with a private US health firm that he had business links to, openDemocracy can reveal.
Former Tory minister David Prior sent an email to NHSX chief executive Matthew Gould in February 2021 urging him to "have a conversation" with the head of American digital health giant Teladoc, documents show.
In an introductory message he described Teladoc as "the biggest US medicine and remote monitoring provider," telling Gould: "They have a footprint in the UK which they are keen to expand. Could you have a conversation?"
The Covid-19 public inquiry is a historic chance to find out what really happened.
The emails, obtained in a joint investigation with The Observer, raise questions about Prior's role in offering help to Teladoc and potential conflicts of interest.
Prior is a former Tory MP, health minister and party deputy chair who was appointed to the House of Lords in 2015. Six months before his tenure as NHS England chair began in October 2018, he was appointed as a senior adviser on global health to Lazard, a financial services firm that had a long running relationship with Teladoc.
Announcing his appointment, Lazard said the peer would provide "strategic counsel to Lazard and its clients, particularly in the healthcare sector". He chaired NHS England until March 2022.
But while Prior disclosed that he worked for Lazard in his NHS England register of interests, he did not make clear that the role was focused on advising Lazard's clients about "global healthcare delivery" – or mention Teladoc's name.
In August 2020, Lazard earned $31.5m (£26.2m) advising Teladoc – one of its biggest health clients – over an merger described as the "largest digital health deal in history". It saw Teladoc join forces with another company, Livongo Health, to create a combined business worth $38bn (£31.6bn). Livongo Health went on to buy companies working in the NHS.
Company records show Lazard had a long-standing relationship with Teladoc aside from the Livongo deal, advising it on key business deals on at least two other occasions.
Prior denies any wrongdoing and says he had no direct involvement with Teladoc in his role at Lazard. But a press release about Prior's 2018 appointment by Lazard said his "experience and connectivity" would help healthcare sector clients "navigate fundamental changes" in global healthcare.
Speaking yesterday, Prior said: "Of course I talked to different companies all the time," but added: "I certainly was not involved at all in the Teladoc Livongo transaction."
When asked why he did not disclose that his role at Lazard had a global health focus, or that Teladoc was a Lazard client, he said: "I didn't have any particular relationship with Teladoc, no more so than I had with many many other companies at that time."
He added: "I was no more involved in introducing Teladoc to the NHS than I was in introducing anyone else to the NHS."
Records show that throughout his tenure at NHS England, Prior had contact with Teladoc on several other occasions.
In April 2021, three months after the initial introductory email linking Teladoc's chief executive to Matthew Gould, Prior appeared on a panel with Teladoc's president of international operations, Carlos Nueno, discussing "how the Covid pandemic can help us design the future of healthcare".
In July 2021, he hosted a "digital therapeutics" summit in which Teladoc was involved. The event saw NHSX – a government unit responsible for developing technology and data in the NHS – seek input from stakeholders about "the key challenges facing digital health technologies" in the UK. An accompanying note praised the UK's "venture-finance ecosystem, backed by the NHS".
A week after the summit, Nueno appeared on a panel alongside another senior NHS official, NHSX chief digital officer Tara Donnelly. The panel – hosted by Teladoc – saw Donnelly questioned about the NHS's tech priorities, including its work to "scale digital health innovations" and "support people at home with digital care".
And in September 2021, Prior was pictured meeting the founder of another health tech firm, Proximie, the day after it announced a "partnership" with Teladoc.
There is no suggestion of wrongdoing by Teladoc or the firms it acquired.
But Liberal Democrat health spokesperson Daisy Cooper said the revelations raised questions about a "potential conflict of interest at the heart of the health service". She said: "The relevant authorities must get to the bottom of these worrying allegations."
Rose Whiffen, research officer at Transparency International UK, said Prior's relationship with Teladoc and Lazard "raise questions about how potential conflicts of interest are declared and managed at senior levels in the NHS".
"Public servants must scrupulously avoid the perception or reality that they are being paid to further the interests of private companies. The stakes are even higher for those in senior roles where even the appearance of impropriety can prove hugely damaging for public trust.
"At the very least, board members should be open and transparent about any connection they have with companies operating in the health sector, and that could potentially do business with the NHS."
Teladoc went on to expand across the UK, including buying the remote triage company Consultant Connect in 2021, which now says it works with half the NHS and provides services to bring down hospital admissions covering 38 million patients.
The expansion has not been without controversy. In 2022 Consultant Connect became caught up in a row over open tender processes when a competitor accused North Central London NHS clinical commissioning group of unfairly favouring the company. The tender notice was subsequently reposted with references to Consultant Connect's business model removed.
A spokesperson for the NHS group said it was committed to running open, fair, lawful and transparent procurement processes. "Following correspondence from one of the providers we sought our own legal advice and restructured our approach to deal with relevant concerns raised," they said.
Consultant Connect also made headlines in April 2021 after winning a contract without an open tender from the NHS in Wales. The company said this was for a pilot scheme; the contract has since been tendered and awarded to Consultant Connect.
'General strategy'
A former Conservative MP and minister, Prior was "trained in finance" at Lazard and Lehman Brothers in New York before entering politics in 1997. He served as chief executive and deputy chair of the Tory Party for three years and was appointed to the Lords in 2015.
More recently, he held ministerial roles in the departments of business and health under David Cameron and Theresa May.
In 2018, within four months of leaving government, Prior was given approval by Whitehall's advisory committee on business appointments, about returning to work for Lazard as an adviser. In his letter to the committee, Prior disclosed that Archie Norman, then chair of Lazard, was a "close personal friend" and that Prior had attended "personal dinners" with Lazard the year before. In a description of the role he said he would be giving advice on "general strategy" but did not mention that he would focus on the healthcare sector.
Prior has previously come under fire after it emerged he had helped arrange for the collapsed finance firm Greensill Capital to lobby senior NHS leaders.
In December, government disclosures relating to the so-called Covid "VIP lane" revealed that he had introduced a company called LumiraDx to James Bethell, then a minister in the Department of Health and Social Care, at the height of the pandemic. The firm was awarded Covid contracts worth over £45m relating to the supply of lateral flow tests.
Prior's involvement with Teladoc was initially kept secret by NHS England, who redacted his name from emails disclosed under the Freedom of Information. But sources with knowledge of the exchange confirmed the peer had made the introduction.
In a joint statement, Teladoc and Consultant Connect said: "We only spoke with [Lord Prior] a couple of times, during which conversations he advocated for the NHS and increased use of digital technology. We did not ask for an introduction to NHSX and have not gained any financial advantage from it."
They added that Consultant Connect had already worked for the NHS and "the introduction from Lord Prior resulted in a meeting… to share our data and discuss the impact of specialist advice on patient care. We did not benefit financially from this introduction."
Lazard said it is "not actively working with Teladoc and has no formal role with the firm".
It added: "David Prior's appointment as a senior adviser at Lazard predated his appointment as chair of NHS England. It was fully disclosed at the time in line with public appointment rules. He had no involvement in any transactions where Lazard advised Teladoc. Lazard maintains strict procedures in relation to conflicts of interest."
A spokesperson for NHS England said: "The NHS has strict protocols in place for registering conflicts of interest and Lord Prior had no role in awarding contracts during his time working for NHS England."
Russian aggression is driving Ukrainians into poverty. But the war could also be an opportunity to reset the Ukrainian economy – if only people and politicians could agree how. The danger is that wartime 'reforms' could ease a permanent shift to a smaller state – with less regulation and protection for citizens.
Our speakers will help you unpack these issues and explain why support for Ukrainian society is more important than ever.
Read more
Get our weekly email