Key members of Jacob-Rees Mogg's pro-Brexit MP lobby group finally revealed
Government forced to release list of 'senior' members of influential European Research Group, after long-running openDemocracy investigation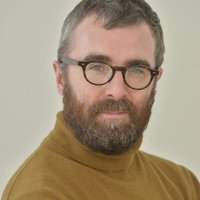 1 May 2019, 12.01am
Members of the House of Lords, an MEP and a lobbyist from a dark money-funded think tank have all been part of a 'senior' circle of the influential pro-Brexit European Research Group, the UK government has been forced to reveal to openDemocracy today.
The ERG has become one of the most influential groups in British politics. The Eurosceptic outfit headed by Jacob Rees-Mogg has opposed Theresa May's Withdrawal Bill and attempted to depose the prime minister as Conservative leader.
Despite receiving hundreds of thousands of pounds in public money, the ERG refuses to publish a list of members. But last month the Information Commissioner ruled that the Department for Exiting the European Union had to release details of the recipients of a July 2017 email in which then-Brexit minister Steve Baker offered to brief "a smaller more senior group" within the ERG on a key piece of government Brexit legislation.
The ERG is often described as a group of Conservative MPs. Such is the ERG's discipline and co-ordination that critics have accused it of acting as 'a party within a party'.
Sign our petition to put pressure on the government to tighten electoral laws and shine more light on political donations. We need to know who is giving what to our political parties.
But among the more than twenty recipients of the Baker email were former Labour minister and Social Democratic Party leader (Lord) David Owen, Tory MEP Syed Kamall, co-chair of the European Conservatives and Reformists Group in the European Parliament, and Shanker Singham, a trade advisor at the Institute of Economic Affairs described as having "unfettered" access to government ministers.
The email list also included prominent figures associated with the pro-Brexit group including Conservative MPs Jacob Rees-Mogg (current ERG chair), Iain Duncan Smith, Suella Fernandes, Owen Patterson and Theresa Villiers as well as veteran Eurosceptics Bill Cash, John Redwood and Bernard Jenkin.
Also included were former Tory cabinet ministers Nigel Lawson, Norman Lamont, and Michael Forsyth, who all sit in the House of Lords, and the Democratic Unionist Party's one-time Westminster chief of staff, Christopher Montgomery.
Steve Baker, a former ERG chair, became a Brexit minister in June 2017. Just weeks later, he offered a private briefing for the European Research Group on the so-called Great Repeal Bill, the parliamentary act for leaving the European Union.
Following a Freedom of Information request sent in January 2018, openDemocracy revealed the existence of Baker's offer last year. But DExEU repeatedly refused to give any details of the email's recipients citing data protection. However, the Information Commissioner rejected DExEU's claim, effectively forcing the Brexit department to release the names of 'senior' ERG activists.
One recipient of the email, Shanker Singham, worked for the think tank Legatum before joining the IEA, which does not declare its funders, in early 2018. Singham has long been close to Baker. Last year Buzzfeed reported that regular meetings between the trade advisor and the then Brexit minister were not being recorded in official transparency data.
In February, Singham attended a meeting at the Cabinet Office between senior ERG figures, Brexit secretary Steve Barclay and officials "from all arms of government" to discuss "alternative arrangements" for the Irish backstop. Last year, he joined Iain Duncan Smith and Owen Paterson in a visit to Brussels "to discuss the Northern Ireland border" with European Commission chief negotiator Michel Barnier. The Brexiters presented Barnier a copy of the ERG's paper on the Irish border.
A spokesperson for the IEA has said that "Shanker Singham is not, and never has been, a member of the ERG, which is a parliamentary group."
Lord David Owen told openDemocracy: "I am not formally a member of the ERG group and do not normally attend their meetings. But since the referendum I have been sent notices of meetings and been invited to speak on 4-5 occasions such as on my support for exiting through the EEA, defence and the NHS. The last meeting I attended was in April 2018."
Tory MEP Syed Kamall told openDemocracy he did not attend the July 2017 meeting with Baker. "I used to attend some ERG meetings, but have not done so since the General Election of 2017," said Kamall, who last year was forced to apologise for saying that Nazism was 'a strain of socialism' in the European Parliament.
The ERG has long refused to name its members, or even confirm how many supporters it has – despite the group being funded by taxpayer money. In a 'car crash' interview with Channel 4 News in 2017, Conservative MP Suella Braverman said that a list of ERG members was "available if necessary". No such list was ever published. openDemocracy has asked the ERG if its membership had changed since the July 2017 email, but has yet to receive a response.

"Unjustifiably obstructive"
Responding to DExEU's release, Labour MP Ben Bradshaw said: "It is beyond belief that even though the European Research Group is funded by British taxpayers we are not allowed to know who its members are, and rather than provide transparency, the Department for Exiting the European Union sought to hide behind spurious excuses to avoid releasing information that is clearly in the public interest.
"Hardline Brexit MPs and ministers seem willing to ignore even basic standards of transparency, which makes the job of journalists like openDemocracy all the more important'.
Liberal Democrat MP Tom Brake said that the names released showed that the ERG's influence is spread beyond the Commons to the Lords and Brussels. "While the ERG like to portray themselves as a small group of MPs who consult each other on votes in Parliament to push a Hard Brexit, the reality is that their power runs far deeper," he said.
Transparency International said the government's "unjustifiably obstructive" approach to responding to access to information requests is "a growing cause for concern".
"This backsliding on openness obstructs healthy checks on decision making and hinders holding the executive to account. The public have a right to know who is trying to influence government policy, so Ministers should not prevent this information from being released because it may be politically awkward," said Transparency International's research manager Steve Goodrich.
openDemocracy has previously revealed how the ERG operates a secret second bank account, despite taking at least a quarter of a million pounds of taxpayers' money. The ERG has also accepted a donation from the Constitutional Research Council – a secretive organisation that channelled a controversial £435,000 donation to the DUP's Brexit campaign.
Using Freedom of Information legislation, openDemocracy has requested that the parliamentary watchdog disclose research materials produced by the ERG that it holds. The Independent Parliamentary Standards Authority has so far refused, but openDemocracy will be arguing for the release of the materials at the Information Tribunal. The hearing is scheduled to take place on 2 May.
The names included in the July 2017 email were:
John Penrose MP
Anne-Marie Trevelyan MP
Lord Forsyth of Drumlean
Bernard Jenkin MP
Bill Cash MP
Iain Duncan Smith MP
John Redwood MP
Owen Paterson MP
Theresa Villiers MP
Christopher Montgomery
Jacob Rees-Mogg MP
Michael Tomlinson MP
Suella Fernandes MP
Lord Lamont of Lerwick
Lord Lawson of Blaby
Charlie Elphicke MP
Craig Mackinlay MP
David Jones MP
Shanker Singham
Syed Kamall MEP
Lord David Owen
Key Members of Jacob-Rees Mogg's Pro-Brexit MP Lobby Group Finally Revealed by openDemocracy on Scribd
From coronation budgets to secretive government units, journalists have used the Freedom of Information Act to expose corruption and incompetence in high places. Tony Blair regrets ever giving us this right. Today's UK government is giving fewer and fewer transparency responses, and doing it more slowly. But would better transparency give us better government? And how can we get it?
Join our experts for a free live discussion at 5pm UK time on 15 June.
Hear from:
Claire Miller Data journalism and FOI expert
Martin Rosenbaum Author of 'Freedom of Information: A Practical Guidebook'; former BBC political journalist
Jenna Corderoy Investigative reporter at openDemocracy and visiting lecturer at City University, London
Chair: Ramzy Alwakeel Head of news at openDemocracy
Read more
Get our weekly email
Had enough of 'alternative facts'?
openDemocracy is different
Join the conversation: get our weekly email