Marketing firm given £40m PPE contract made staff work on furlough
Exclusive: Employees say KAU Media Group threatened to fire staff who complained about being forced to work on furlough, while boss enjoyed lavish lifestyle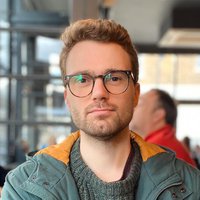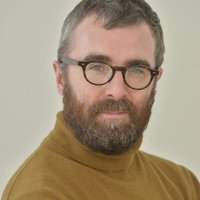 1 October 2021, 6.14pm
A company that won £40m in COVID contracts made its staff work "flat out" when they were meant to be furloughed – and threatened to fire anyone who spoke out.
An investigation by openDemocracy has found that KAU Media Group wrongly claimed furlough support while being handed a series of multi-million-pound government contracts to deliver personal protective equipment (PPE).
The deals were awarded without competitive tender, despite the London-based digital marketing firm having no prior experience with PPE.
One of the company's directors, Mohammed Kashif Khokhar, quickly banked £10m for him and his wife. Over the last year, he has boasted about his expensive lifestyle – posting photos online wearing a £130,000 watch in a Lamborghini sports car, and at Wembley watching England play football in the European Championships.
The Covid-19 public inquiry is a historic chance to find out what really happened.
Today, Khokhar said there was no "intention of fraud" by the company, but admitted his workers were asked to be "reactive" to clients while they were on furlough.
He also confirmed that staff had never been repaid for reduced wages, but said that funds had been repaid to HMRC.
One employee sent a formal complaint to HMRC with allegations of "furlough fraud", but got no response.
In March, reports of possible furlough fraud topped 26,000, raising fears that chancellor Rishi Sunak's job protection scheme has been abused.
If someone makes accusations… or fucking reporting to HMRC, they can go fuck themselves
In an audio recording from July last year, Khokhar is heard warning that anyone who spoke out would be "removed from the business", saying: "There should be a level of fear."
"If someone makes accusations about the business, about furlough… or fucking reporting to HMRC, they can go fuck themselves," he said. "You toe the line, you do your fucking job, you smash your results and you enjoy your life. You don't do that? It doesn't work? You're out."
He added: "Anything negative that I think is deemed as gross misconduct, I will fire you for it."
Khokhar today said the audio recording had been "obtained unlawfully" and said "information has been taken out of context".
Under the furlough scheme, the government funded 80% of people's salaries. But the initial rules said that furloughed staff must be "instructed by the employer to cease all work". Companies were not allowed to claim financial support for anyone working.
But a catalogue of evidence seen by openDemocracy and The Times – including payslips, emails, WhatsApp messages and audio recordings – show that staff at the company were expected to continue working while on furlough.
Speaking to openDemocracy on the condition of anonymity, more than half a dozen former employees said they were scared of being fired and left unemployed if they spoke out.
Instead, they continued to work on digital marketing campaigns for private clients, while being paid just 80% of their normal salaries.
"I know the names of clients that I had to create new campaigns for during that period that I was furloughed," said one. "I wish I'd got that money back, because I was still working – and if you're working you should be paid for your work."
"I was furloughed and I worked basically full time the whole time," said another former employee.
"Either you accepted, or you resigned," said one.
Another said that they worked "flat out", while another said that "everyone was made to work".
Anything negative that I think is deemed as gross misconduct, I will fire you for it
Emails and messages also show how staff were expected to continue as usual.
An all-staff email on 27 March 2020, days after Boris Johnson announced a lockdown, said: "Everyone in the company has agreed to be furloughed."
But by April, one of the firm's directors sent a WhatsApp message saying that anyone with "IT issues" should "come in [to the office] so I can sort them".
The same month, a staff member posted in a group chat saying that they had just "come off a call with a client", while another mentioned that some people were "in [the] same office".
In May, a boss messaged: "FYI folks - monday is a business day in the UK! i had previously thought it was a bank holiday but had forgotten its changed this year."
openDemocracy has also seen messages showing that specific individuals were working during the same time that their payslips said: "FurloughPay(80%)".
By June 2020, staff were told they could return to the office in London. But an email said: "Can those who want to continue working from home on a reduced salary of 80% please contact me directly."
An email to staff on 26 June 2020 said: "KMG [KAU Media Group] has made some money through investments in other areas. We therefore decided that any previous furlough claim is no longer required and have returned this to the government. Essentially this means that 100% of all wages have been funded by KMG."
Responding to questions from openDemocracy and The Times, Khokhar denied that furloughed employees were forced to work and claimed that "most" did not. But he admitted they were were asked to be "reactive if a client reaches out".
"We believed taking the odd phone call from a client to be fair and reasonable," he said, adding that the directors believe they acted in good faith. "These were unprecedented times for which there was no script or past experience."
However, Khokhar admitted that staff were never repaid lost money, after being furloughed on 80% of their normal salaries.
Official data reveals that the company went on to claim further support on the furlough scheme, receiving at least £175,000 between December 2020 and June 2021. Information about earlier months has not been published by HMRC.
PPE millionaires
Run by Mohammed Kashif Khokhar and Mohammed Abid Masood (known as Kash and Abz), KAU Media Group had no prior experience in PPE when the government handed it a huge contract in April last year.
Company documents show how 40-year-old Khokhar channelled millions of pounds out of the KAU Media Group when it won the first deal.
Around two weeks after the deal was confirmed, he set up a shell company called MKEDO Limited, owned jointly with his wife. This company then charged KAU Media Group £10.1m in 'brokerage fees', before being quickly wound up – allowing the money to be passed directly to the couple.
After being awarded deals worth £20m in April 2020, KAU Media Group was later given another £20.3m PPE contract in June the same year, for the delivery of face masks and aprons.
None of the former employees who spoke to openDemocracy had any idea how the company managed to win such lucrative contracts, in a line of work far removed from its usual business.
Khokhar today said politicians had "absolutely no involvement" in helping them to secure a deal. "We are market leaders in healthcare advertising and have a deep understanding of the market as well as the contacts to deliver PPE."
Related story
14 April 2021 | Peter Geoghegan , Martin Williams
Marketing company with PPE deal, pest control firm with £350m government contracts and politically connected suppliers among those claiming public funds
Some said they felt the company's culture changed at the start of the pandemic, and described Khokhar as "macho" and "egotistical".
"The culture was meant to be 'work hard, play hard' – but it ended up just being a bit of a shit-show," said one former employee. "It was quite an intimidating place to work."
Others described life at the company as "horrendous", with a "culture based on threats and fear".
Before the PPE contracts had been awarded, KAU Media Group encouraged its employees to opt out of their pensions, in a bid to save money.
Khokhar also suggested that his staff should buy COVID tests, which at that point were only meant for health professionals because of national shortages.
He said there was a "limited supply of coronavirus test kits available now online at [an] official online pharmacy," which would "be gone very quickly".
Khokhar added: "It says that you have to be a health professional to buy (they have to say that legally) but as long as you can do the prick test then you can use it… Let your friends and family know so they can get tested."
In another conversation in April last year, a staff member suggested that COVID tests may not be reliable. Khokhar replied: "I've just sold 8000 to the nhs FYI". If true, there appears to be no public record of this contract, which came before the multi-million-pound PPE deal.
'Asked to be reactive'
Responding to openDemocracy's investigation, KAU Media Group said staff were "asked to be reactive" because "there were no part-time furlough options available from the government".
The company said this had been communicated to HMRC and that it had "paid back the furlough in full for that period".
Khokhar also admitted setting up a shell company that allowed him to extract £10.1m from KAU Media Group. "True," he said. "What does this have to do with the price of bread? You have also failed to identify the millions of pounds of taxes paid to the government as a result."
Responding to questions from openDemocracy and The Times, he confirmed that his employees were never repaid the money lost from being furloughed, saying: "Staff had agreed to take a 20% pay cut and hence why the 20% wasn't paid back to them."
Khokhar also admitted that staff were asked to opt out of their pensions, explaining that this was "to try and save the company as many costs as possible in order to survive and keep them employed".
"We acted with good intentions to ensure the government objective of keeping people in employment was achieved. The alternative would have been to make mass redundancies.
"Furthermore, if we had the intention of fraud then why would we pay this back to HMRC proactively with clear and transparent communication and also stop claiming from June onwards."
Others described life at the company as 'horrendous', with a 'culture based on threats and fear'
He dismissed the criticisms of him and the company, saying that the multiple sources who spoke to openDemocracy were clearly "disgruntled employees" making their opinions "one sided". He added: "Our staff would say the contrary."
Meanwhile, the Department for Health and Social Care defended the awarding of PPE contracts, saying that all procurement went through "robust assurance processes".
A spokesperson said: "Since the start of this global pandemic we have taken every possible step to get PPE to our frontline health and care workers to keep them safe, with over 14.3 billion PPE items delivered so far.
"Decisions on whether to award contracts for PPE are taken by officials. Ministers are not involved in this process, and we have robust rules and processes in place in order to ensure conflicts of interest do not occur."
The department did not respond to questions about KAU Media Group's contracts, or whether the company delivered on the deals.
HMRC spokesperson said it could not comment on the company's furlough claims, because confidentiality rules prevent it from discussing identifiable taxpayers. A spokesperson said that anyone who believes an employer might be abusing the furlough scheme should report it to its fraud hotline.
From coronation budgets to secretive government units, journalists have used the Freedom of Information Act to expose corruption and incompetence in high places. Tony Blair regrets ever giving us this right. Today's UK government is giving fewer and fewer transparency responses, and doing it more slowly. But would better transparency give us better government? And how can we get it?
Join our experts for a free live discussion at 5pm UK time on 15 June.
Hear from:
Claire Miller Data journalism and FOI expert
Martin Rosenbaum Author of 'Freedom of Information: A Practical Guidebook'; former BBC political journalist
Jenna Corderoy Investigative reporter at openDemocracy and visiting lecturer at City University, London
Chair: Ramzy Alwakeel Head of news at openDemocracy
Read more
Get our weekly email