What is our vision and mission?
Mission
democraciaAbierta (dA) is an independent digital media platform that has the defense of human rights as a central axis, and that works to produce free thinking for the world.
We provide space for democratic, inclusive and plural debate regarding political, environmental and social issues that affect citizens around the world. Through a variety of different formats, we generate and spread ideas with the capacity to impact diverse audiences and change the world.
We defend free spaces, and the transparency and accountability that these ideas require to grow and expand among citizens. Our main themes are focused on the challenges that are being faced in Latin America and the world: 1) Democratic decline, 2) Climate emergency, 3) Violence, 4) Minority rights, 5) Freedom of expression and attacks against the media, 6) Inequality, 7) Gender and politics.
Vision
democraciaAbierta is an international, independent media outlet that publishes content in Spanish, Portuguese, and English. We publish the diverse voices that influence democratic debate regarding mobilisation, participation, human rights, and the environment. Our content spans many corners of the globe, from Latin America, to Europe, to the US and Canada.
We believe in ideas that are capable of transforming the world, and it is for this reason that we fight to defend spaces in which these ideas can flourish and grow.
Flares from the Amazon
Documentary series collects the voices of indigenous communities in the Colombian, Brazilian, and Ecuatorian Amazon, who struggle for survival during the Covid-19 pandemic.
Read now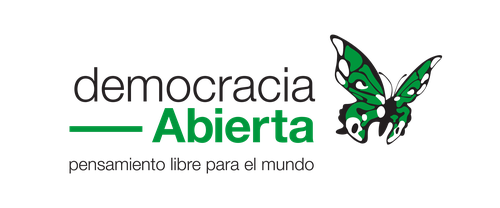 ACCESOS RÁPIDOS
#COVID-19 demoAbierta Pensamiento, ideas, análisis, información veraz: sigue la cobertura de la pandemia global del COVID-19 en democraciaAbierta
#CONFLUENCERS Una serie de video-columnas en donde se discuten temas de activismo, análisis político, medio ambiente, entre otras, con el fin de generar una conversación en torno a América Latina.
DEFENSORES DE LA SELVA With the support of the Rainforest Journalism Fund of the Pulitzer Center, in collaboration with the photo-journalist Pablo Albarenga, we present the following inspiring stories: they are the voices of those who are not afraid to defend their territories , even when the most powerful forces in the country represent serious threats.
Tweets por demoAbierta