Our team:
Francesc Badia i Dalmases Founder and director of democraciaAbierta. A political analyst, an author and a journalist, he specializes in geopolitics and International Affairs. A Pulitzer grantee, Francesc has been senior fellow and general manager at the Barcelona Centre for International Affairs (CIDOB), general manager at the European Institute of the Mediterranean and at the Interarts Foundation, and an international consultant. He was executive director of URB-AL-III program for Latin America of the European Commission. His writing has appeared in The Guardian, El País, and other international media. Twitter: @fbadiad
Daniela Sánchez Editor for Latin America in democraciaAbierta. B.A. in Political Science and Sociology from Boston University, with a great interest in human rights advocacy, conflict resolution and women's rights
Manuella Libardi Content Editor for Brazil and journalist. BA in Journalism and English Literature from the University of Houston, and an MA in International Relations from the Institut Barcelona d'Estudis Internacionals. Interests in Latin American politics, and women's and minority rights.
Andrés Bernal Audiovisual Producer for democraciaAbierta, he majored in Social Communication with audiovisual production at the Pontificia Universidad Javeriana. He has more than six years of experience producing audiovisual content for digital platforms.
Flares from the Amazon
Documentary series collects the voices of indigenous communities in the Colombian, Brazilian, and Ecuatorian Amazon, who struggle for survival during the Covid-19 pandemic.
Read now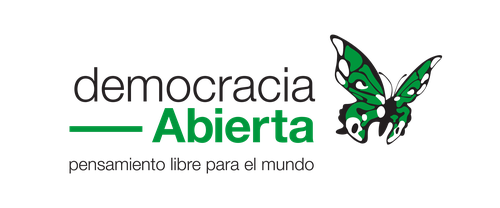 ACCESOS RÁPIDOS
#COVID-19 demoAbierta Pensamiento, ideas, análisis, información veraz: sigue la cobertura de la pandemia global del COVID-19 en democraciaAbierta
#CONFLUENCERS Una serie de video-columnas en donde se discuten temas de activismo, análisis político, medio ambiente, entre otras, con el fin de generar una conversación en torno a América Latina.
DEFENSORES DE LA SELVA With the support of the Rainforest Journalism Fund of the Pulitzer Center, in collaboration with the photo-journalist Pablo Albarenga, we present the following inspiring stories: they are the voices of those who are not afraid to defend their territories , even when the most powerful forces in the country represent serious threats.
Tweets por demoAbierta