Job vacancy: Philanthropy manager
We are looking for a super-organised, proactive communicator to join our team as philanthropy manager
25 May 2023, 2.17pm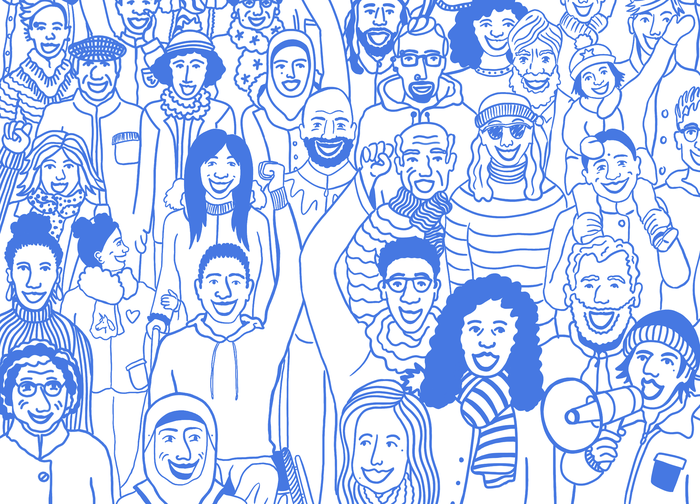 Employer openDemocracy
Location UK-based: Remote working / Hybrid
Salary £42-46k depending on experience
Contract 24-month fixed-term contract, 4-5 days per week
Reports to Development director
openDemocracy is looking for a super-organised, proactive communicator to join our team as philanthropy manager. With experience of managing all aspects of fundraising administration, you'll work closely with our development director and leadership team to strengthen relationships with current donors and secure a range of new support.
Our fundraising
This is an exciting time to join the team as we look to significantly expand our fundraising capacity. openDemocracy has been extremely successful in securing funding through donations and grants from people that want to help improve public understanding around pressing issues, uncover wrongdoing and find the evidence that can bring about change.
Over the last few years we've grown as an organisation in terms of our impact, our outlook and our readership. We've secured investment to support ambitious plans for 2023/4, and now we're looking to build an outstanding fundraising team to help sustain and grow this success further.
Our specialist editors and journalists are actively involved in seeking out new funding, and our fundraising team will bring both creativity and coordination to this process in order to maximise opportunities. You'll be a crucial connector across the organisation, working collaboratively across all areas – from editorial to audience to finance and operations – to build strong relationships with our funders and supporters.
Philanthropy manager's key responsibilities
Income generation and donor relations
Work with the development director to develop plans to maximise income from trusts, foundations and major donors to achieve the annual fundraising target;
Act as the main point of contact for a portfolio of donors to maintain regular engagement with progress and the team;
Draft clear and compellingly written fundraising materials, including cases for support, funding proposals and concept notes;
Together with the editorial and leadership teams, meet with funders and donors to understand their interests, priorities and present proposals;
Guide input from colleagues across the organisation, including editorial and finance teams, into proposal development processes for funding opportunities that develop openDemocracy's work and align with funder interests;
Lead on coordination and production of bespoke, accurate reports and updates for funders and donors.
Prospect research and pipeline development
Proactively undertake research to identify, qualify and prioritise new funding prospects and opportunities;
Produce recommendations and manage progress on next steps, including donor cultivation, involving colleagues across the editorial and leadership teams;
Ensure that internal processes for new funding opportunities are followed to support strategic decision-making and lead on due diligence;
Work closely with colleagues across openDemocracy to ensure effective, joined-up cultivation of prospects.
Fundraising systems and processes
Develop and manage the organisation's fundraising workplan and calendar to ensure excellent coordination and communication;
Maintain accurate and timely records on key fundraising information;
Oversee the grant contracting and compliance processes when an opportunity is secured, working with the finance and operations teams.
Provide internal updates and reports, identifying progress and challenges in relation to the workplan to the development director;
Proactively support engagement with fundraising processes and help implement solutions to increase efficiency;
Effectively and independently manage time and workload to ensure progress against milestones and all internal and external deadlines are met;
Support implementation of a new funder database system;
Uphold and promote a positive approach to fundraising – a central pillar in openDemocracy's long-term success.
Experience and knowledge
Excellent fundraiser or business development professional with a demonstrable track record of at least four years' experience successfully raising income for charities or non-profits;
Experience drafting compelling, successful proposals for trusts and foundations to secure multi-year, 5-6+ figure grants;
Experience coordinating input from internal stakeholders in fundraising proposal development;
Experience supporting relationship development with a new donor, from prospect research through to stewardship;
Strong background in prospect research and pipeline development to identify new restricted and unrestricted funding sources with an established knowledge of the grant and trust fundraising landscape;
Great analytical and writing skills, able to work with complex information and data to create compelling narratives for applications and reports;
Strong background in gift administration including due diligence, agreements and grants management;
Experience using fundraising databases and internal information management systems;
Excellent all-round communicator, able to speak and write English fluently;
Extremely organised with a proven ability to work to tight deadlines and manage multiple priorities, a professional attitude and meticulous attention to detail;
Ability to analyse information and convey relevant detail clearly and concisely;
Confident reviewing and reporting on finances, with experience of preparing budgets.
Desirable
Specific experience securing funds for journalism, social justice, civil society or human rights;
Understanding of the role public-interest reporting plays in supporting a strong civil society;
Previous experience in media and/or NGOs or non-profits operating globally.
About openDemocracy
openDemocracy is a global independent media outlet dedicated to challenging power and inspiring change. Our recent reporting – for example on misinformation, women's and LGBTIQ rights, COVID-19 and the influence of 'dark money' on society – has triggered law change, parliamentary debate, criminal and regulatory investigations, action by public health bodies and much more. Our stories attract widespread media coverage, including in the New York Times, Guardian, New Yorker, Daily Mail, CNN, BBC, Deutsche Welle, Al-Jazeera and many others across the world.
As a trusted source of news, information and insight for millions of readers around the world, we've built a strong community of supporters who share our commitment to tackling injustice and inequality.
How to apply
Click here to apply for the philanthropy manager role by submitting your CV and cover letter (no more than one page) by 23.59 BST on Sunday, 25 June 2023. If you have any questions regarding the role, please contact Emily at [email protected]
We believe in equal opportunities and we want to help build a more diverse and inclusive media ecosystem. We particularly welcome expressions of interest from candidates whose backgrounds are underrepresented in the media.
The Covid-19 public inquiry is a historic chance to find out what really happened.
Read more
Get our weekly email