Island states meet to discuss suing Global North over climate change
A new alliance for climate reparations is seeking compensation from wealthier countries for loss and damage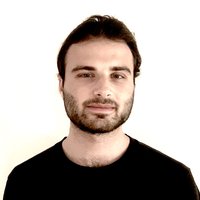 18 February 2022, 10.42am
Leaders of small island nations met on Tuesday to discuss suing countries in the Global North for the damage caused by emissions.
This week's discussion, convened by the Commonwealth Foundation, was the first major meeting of the Commission of Small Island States on Climate Change and International Law, a body formed to help small island developing states (SIDS) bring legal action against major carbon-emitting countries.
The commission, announced last year at COP26 by Antigua and Barbuda with Tuvalu, has now called for as many countries as possible to join.
Kausea Natano, the prime minister of Tuvalu, said it was "a platform for small island states to channel their grievances on the impact of climate change to legal bodies".
Get one whole story, direct to your inbox every weekday.
"[The commission] is intended to be a vehicle for collective action by small island states. To add yet another instrument in the toolbox to ensure that [loss and damage] is taken seriously," said Payam Akhavan, the legal counsel advising the new commission. "We need to exact a cost so that major polluters radically change their behaviour."
Akhavan argued that the principles of due diligence (that a state must not allow its territory to cause harm to other states) and 'polluter pays' – which have been applied for decades in international law – should also be applied in the context of greenhouse gas emissions.
The formation of the commission followed disappointments over the United Nations Framework Convention on Climate Change (UNFCCC) delivery of climate finance to poorer nations in the Global South that are least responsible for the crisis.
Climate finance includes funding for mitigation (reducing greenhouse gas emissions), adaptation (building resilience), and loss and damage (compensation for harm).
"We have been depending on the multilateral process and the COP negotiations for a long time and truthfully adhere to everything that has come out of there," said James Fletcher, the former chief climate change negotiator for Saint Lucia, who helped negotiate the Paris Agreement on behalf of Caribbean nations at COP21.
"But it's clear [it's] not sufficient for us to advance this discussion."
Related story
16 December 2021 | Priya Lukka , Esther Stanford-Xosei , Bhumika Muchhala
COP26 exposed a need to center the Indigenous wisdoms and regenerative practices of communities that endure the most harm
Loss and damage
The Alliance of Small Island States (AOSIS) – a negotiating group of SIDS – first raised the issue of loss and damage in 1991. Three decades later, in Glasgow at COP26, the final pact failed to include a formal and binding mechanism to deliver loss and damage financing.
"It took me a while to get over COP26," said Sabra Noordeen, the special envoy for climate change from the Maldives.
"We went there with expectations that it would be more ambitious."
'Loss and damage' refers to the unavoidable harms caused by climate change – and more specifically, the cumulative carbon emissions from wealthier countries in the Global North.
The concept has been repeatedly rejected by wealthy countries, which are also opposed to accepting blame and liability.
Even when loss and damage was mentioned in Article 8 of the 2015 Paris Agreement, it came with a clause insisting there was no "basis for any liability or compensation".
But Fletcher said: "Loss and damage refer to these irreversible impacts of climate change to which you could not adapt. [Developed countries] do not want to accept any responsibility for loss and damage – and they certainly do not want to be considered liable for paying any compensation to the countries that are most affected."
Reparations and cancelling debts
The new commission is seeking reparations for the damage of climate change, and debt cancellation.
"It's a basic principle of international law that, where a state injures another state, it has a responsibility to pay reparations," said Akhavan. If the major polluters do not drastically reduce greenhouse gas emissions, he added, "then at the very least, they must pay compensation".
High levels of debt by SIDS also hinder their ability to adapt to and recover from the damages of climate change.
Mohamed Nasheed, former president of the Maldives, explained: "For every $10 climate-vulnerable developing countries pay on interest payments of the debts we took, we have to pay another dollar because of climate impacts. This is injustice piled on injustice, and adds to the moral and economic case for urgent debt relief."
Nasheed also pushed for 'debt for climate' swaps, which see debt written off in exchange for countries investing in green infrastructure and public goods.
But he pointed out that the debt of St Lucia and other Caribbean states was not primarily held by multilateral institutions such as the World Bank and IMF, but was private debt owned by banks, making 'debt for climate' swaps difficult to implement.
Therefore, St Lucia's Fletcher added, if climate financing – including loss and damage funding – is delivered, it must come in the form of grants, not loans.
Related story
29 October 2021 | Aaron White
The island's first female premiere shows the connection between slavery, reparations and climate finance – and how to be a world-class leader
Building international pressure
The representatives from small island states insist that domestic pressure from civil society and younger populations in the Global North and South is crucial to implementing this climate justice agenda.
"It again feels like we're placing the burden on that advocacy and change on the youth. And I don't think that's entirely fair. But it has been so vital," said Sabra Noordeen, the Maldives special envoy. "Civil society and youth pressure has made it impossible to really keep deferring this issue and not giving it the attention it deserves."
Akhavan added: "I would hope that in the coming months, small island states will unite in common cause and have recourse to international courts and tribunals. Not just as a legal process, but as part of a larger civil society movement.
"Our slogan should become 'the polluter pays'. It's as simple as that."
Read more
Get our weekly email