England's story
What have all those privateers trying to nibble into the NHS' universality, contributed to help NHS staff in their battle against the virus?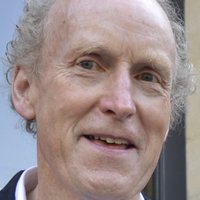 15 September 2020, 4.18pm
On return to the Welsh hills after months confined to France by the epidemic, the coming year's membership package from English Heritage was lying in wait in the letterbox.
Getting to this chance to "step into England's story", as the organisation's main advertising slogan has had it for some years, meant driving from Newhaven past umpteen placards, posters and stickers declaring loving support for the NHS, some professionally printed and commercially sponsored, others the products of individual initiative and artistry.
Yet tucked into the package was a cheaply run off publicity leaflet for the Hospital and Medical Care Association. It offered private medical cover with "individual room, en suite, choice of meals and free parking" backed up by the strange statement that one of the "guaranteed benefits" would be "a tax free NHS cash benefit" (the emphasis is theirs). This, of course, is for you the subscriber, not the NHS, as a polite, if confused, voice on the HMCA phone line explained.
It would come your way if you needed the sort of treatment the private health care system is not interested in trying to provide, as when SARS-Cov-2 catches up with you in a life threatening way. Why would anyone out to promote private health care design a cash benefit that carried a tax to help fund the NHS? After all, what has the HMCA, and all those other privateers trying to nibble into the NHS' universality, contributed to help NHS staff in their battle against the virus?
The Covid-19 public inquiry is a historic chance to find out what really happened.
That last thought was difficult to avoid when presented with the bizarre sight of a petrol pump out in the Somerset countryside where the pistol grip was decorated with a plastified sticker declaring: "Thank you NHS and to all our carers and essential workers. MFG".
The Motor Fuel Group was ranked number eight in the listing of private British companies published by the Sunday Times in July. It has been growing fast. While it owns the 900-plus service stations involved and takes care of their physical infrastructure, they are operated by a sub-contractor who carries the can for everything else.
It is a model for business and employment relations that many journalists have known only too well for a long while. Millions more are being sucked into its grip. Johnson and Cummings hope to see the NHS "reformed" in the shape of these COFO operations: company-owned franchise outlets.
However it is run, the private sector in general has an innate tendency to steer clear of challenges like an epidemic, unless it is in a position to leech billions out of the public purse when it comes to developing Big Data systems or supplying possible vaccines. But at all times the face turned to the public needs to be one of generosity. MFG knows this well. Its forecourts were quickly decorated with great banners along with those pump stickers.
And its latest annual report congratulates its customers for raising £600,000 for charity in donations at its outlets during 2019. Which is well under £700 a station and, more importantly, also well under the £956,000 given to its highest paid director in their 2019 salary.
The private sector in general has an innate tendency to steer clear of challenges like an epidemic, unless it is in a position to leech billions out of the public purse.
So what if a customer asks how much this highly successful business is itself contributing to the public coffers and therefore to the NHS? MFG is a structure of a myriad of subsidiary companies, the ultimate controlling body registered in Luxembourg and reinforced by a goodly dollop of US private investment funds. Its total revenue for the year was just shy of £4.5 billion. There was a £390 million dividend payout at the end of the year. A Tax Strategy explains that "managing tax risk is important for the group" and there is "an in-house Group tax manager to focus on the Group's tax compliance". One senses from the fact that the tax charge for the year was just £17.25 million that their job is one of reducing, rather than maximising, MFG's contribution to the public purse.
It is not the only success its directors can claim. Behind a rhetoric replete with talk of moving "towards an ever more convenience-supported lifestyle", the MFG formula is proving even more consistently successful than Lewis Hamilton. It knows well how to seduce its customers.
English Heritage's attempts to do the same focus on a mix of militarised nostalgia and gawping at the follies of the super-rich of the past. True, it is not the fault of this charitable trust, once a direct agency of the government, that its inheritance of buildings is largely the constructions used in feudal domination and war, nor that it needs to find ways of creating "family days out" in order to sustain revenue and public support. Current "subsidies" from the Treasury are due to end in a couple of years. How else could MFG be excused a morally reasonable tax burden?
True, it is not the fault of this charitable trust, once a direct agency of the government, that its inheritance of buildings is largely the constructions used in feudal domination and war.
But is there nothing that English Heritage can do, other than recreating, in sanitised forms, the brutal battles of the past? Photos of joyful girls – a nod toward modern sex equality – and boys charging about waving wooden swords as part of "hands on history", speak to a world of domination and theft. Why can't all the playing at killing and carnage be replaced by some cooking and caring?
The NHS, after all, is a bigger and more relevant part of England's story than the aristocratic, medieval militarism that makes up so much of this sales pitch. There must have been someone cooking for the countless lords and their hangers on or trying to salve the wounds after all those battles.
According to the English Heritage panels at Battle Abbey that was what William the Conqueror was trying to do when he ordered its construction after his victory in the Battle of Hastings. It seemed a good place to stop on the way back to France as Boris, Dominic and Gove were preparing their V sign to the powers that be on the other side of the Channel.
Battle Abbey
Supposedly put in place to express sorrow for the thousands killed in his successful grab for the English crown, the abbey was in fact one of the earliest of the many religious and military buildings that the Normans built to cement their conquest, then and over the following centuries. The imposing gatehouse that controlled entry to the abbey grounds was, the guide explains, "intended to impress and intimidate … built at a time when the abbots were attempting to assert their traditional feudal rights over their tenants".
The rather dull, slightly sloping field that is claimed as the battlefield has apparently yielded no relics of the fighting. Unlike that at Waterloo, then, where I was taken by my grandfather in the mid 1950s to see a farmer friend of his who had a gruesome shed full of bones: "They come up each time I plough the field." The panels make up for the absence of such remains by over-enthusiastic descriptions of the slaughter.
One offered an explanation of how William won that October day in 1066: "The afternoon assaults: Norman trick tactics. During the afternoon the Normans weaken the English line by adopting a new tactic. It is now clear the English are not going to be easily defeated. To create gaps in the shield wall, groups of Normans pretend to flee in mid battle. They then suddenly turn, trap and destroy any English soldiers who pursued them. This particular trick is documented in other battles fought by the Normans. A series of such false retreats proves very successful …"
But if the trick was known, how come Harold and his soldiers let themselves be beguiled into the trap?
Racing commentary
As we slide slowly towards the winter, we might ask the same question of ourselves today. On neither side of the Channel has the public been able to overcome the calculated complacency and systematic mendacity of those in power, whether it is on Covid-19, the environment or any of the other great questions of the day
For this, SARS-Cov-2 is the canary in the coalmine of modern planetary history. It is making the point murderously clear. In both Britain and France, governments have confiscated from the people their role in delivering functioning, protective solutions for the individual and the planet. The price we are paying is severe and certain to get heavier.
Johnson and Macron sit on top of two of the most advanced economic, technical and social systems in the world. They have at their command resources far beyond the dreams of past generations. Yet they have both deliberately stumbled in front of this collective challenge. The last thing they want is a response where individual initiatives, of which there are many, become a collective mobilisation assisted by supportive public authorities, actively working for, and with, an alert, capable citizenry.
SARS-Cov-2 is the canary in the coalmine of modern planetary history.
On both sides of the Channel, mainstream media has fallen into a trap laid by those running the machinery of government. Coverage in France has been dominated from the beginning of March by a sort of racing commentary. It is as if we have all been spectators in the stands at Royal Ascot with our money riding on one horse or another.
How many cases were there yesterday? Up or down on the day before? Are hospital admissions running higher or lower than new infections? How long before this or that vaccine? How many planes have arrived from China with masks? When will this or that little lockdown modification be implemented and where? The daily statistics and the official manoeuvres have become a hallucinating, ever shifting display that only serves to hide the continuing absence of the things that really count: the production, distribution and use of the materials needed to block the spread of the virus or detect and treat those it has caught up with in a way that enables social and productive life to continue in reasonable security.
Or perhaps we are like a passing eleventh century Sussex serf who happened upon several thousand men howling and hacking at each other one autumn day and found themselves watching in appalled fascination as one side steadily tricked the other into slow, bloody submission.
Both Johnson and Macron are masters of this art. Had we not been diverted by the Covid crisis we would all have been more conscious of the media leaks back in February that told of preparations for Boris' "Hey, come swivel on that" law now being slammed in the EU's face. Had we not been sweltering in the hottest French summer and autumn yet, we would all have paid more attention to the persistent warnings by health professionals that a steady rise in Covid cases was caused by the way those in a position of authority were not ensuring that the most simple rules were observed.
Puy du Fou
In the middle of the August heat wave as I searched for a Sunday paper in the concourse of the Gare de Lyon, trying to keep more than one centimetre away from people, more than a few without masks, was impossible. Some were perhaps travellers back from the Puy du Fou amusement park in Vendée, a place that specialises in historic pageants and battle scenes.
For the night of Saturday 15 August it had been granted special permission by the local Prefect to host 9,000 spectators even though Premier Jean Castex had only shortly before announced that France's restriction on gatherings of more than 5,000 was being extended until 30 October.
That paper had a little scoop. "The President was surprised" by the derogation, it reported "someone close to Macron" as saying. As much as Henry II was surprised by the murder of Thomas Becket?
Macron is frequently on the phone with the founder of Puy du Fou, Philippe de Villiers, whose 29th book ranting against progressive ideas – Les Gaulois réfractaires demandent des comptes au Nouveau Monde or The rebellious Gauls are calling the New World to account – came out in the summer. It tells of de Villiers' disillusionment with Macron. The future presidential couple had visited Puy du Fou while Macron was still a supposedly loyal minister under François Hollande. De Villiers has him saying he wanted to "block the way for Hollande to the Presidency".
"Philippe, if I have come here," he quoted the political trickster as telling him, "it is precisely to contradict, by the power of this symbol, so called 'progressism'. That was also the reason why I went to the Festival of Joan of Arc at Orléans." But, asks de Villiers, wiser now by three years experience of Macron in power, "by changing the needle and thread so quickly and so radically, how can he weave his Bayeux Tapestry?"
Les Gaulois réfractaires finishes with a solemn declaration. "We need to warm ourselves before the fire of ancient glories."
Hastings perhaps for him, but not that other battle which, like Hastings, is one of the few events that I am prepared to see under the usually ridiculous heading "It changed history for ever". In 1954, defeat at Dien Bien Phu marked the end of French colonialism in Indo-China.
Dien Bien Phu
Today, the lack of personal freedom and democracy in Vietnam, as well as being a totally unacceptable oppression, is a humiliating slight on the memory of an unequal contest that, for my generation, became the symbolic heritage for every struggle for liberation. But, analyse what the country has managed to do in the face of Covid-19. An outbreak in Danang at the end of July brought the first deaths of which there remain only a few dozen. Vietnam has a population of 95 million, half as large again as France or Britain. Throughout the epidemic, its economy has continued to function and grow.
This comparison ought to be humiliating for Macron and Johnson. The authorities in Vietnam did not set out to control or moderate the spread of the virus, but to reduce it to zero. What they do is shaped by that objective. What is done in France is shaped by a very different thought, one that led Macron to send an SMS to de Villiers on 25 May telling him he could open up his Puy du Fou early after France's lockdown.
The trickster was still playing his games, while those who die from Covid-19 pay the price.
From coronation budgets to secretive government units, journalists have used the Freedom of Information Act to expose corruption and incompetence in high places. Tony Blair regrets ever giving us this right. Today's UK government is giving fewer and fewer transparency responses, and doing it more slowly. But would better transparency give us better government? And how can we get it?
Join our experts for a free live discussion at 5pm UK time on 15 June.
Hear from:
Claire Miller Data journalism and FOI expert
Martin Rosenbaum Author of 'Freedom of Information: A Practical Guidebook'; former BBC political journalist
Jenna Corderoy Investigative reporter at openDemocracy and visiting lecturer at City University, London
Chair: Ramzy Alwakeel Head of news at openDemocracy
Read more
Get our weekly email