'A year later, Breonna Taylor still hasn't had justice. Say her name'
Breonna was killed by police a year ago today. Here's how five Black Lives Matter activists in her home city think her life should be honored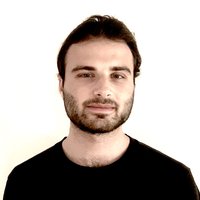 13 March 2021, 7.00am
One year ago today, Breonna Taylor, a 26-year-old Black medical worker, died after being shot multiple times by police in the city of Louisville, Kentucky during a midnight raid on her apartment. One officer has been charged with 'wanton endangerment' for firing shots into a neighboring apartment. No officers have been charged in connection with Breonna Taylor's death.
The killing sparked a national uprising against police brutality and systemic racism. One year on, how do activists in her community think her life should be honored?
Get one whole story, direct to your inbox every weekday.
Milly Martin, 28: 'We're still fighting'
A very good friend of mine was Breonna Taylor's best friend. After Breonna was murdered, she wrote a Facebook status, saying: "Everyone get to Sixth Street and Jefferson, we're protesting." I came down to protest on day one, and never left. We're still fighting.
Black people protest a little bit differently. We protest long. We were down there barbecuing, having dance competitions, and playing basketball in the middle of the street. People expressed themselves through art and feeding the homeless. Serving people became our purpose.
The state government is putting in place ways to prevent Breonna from remaining relevant. Right now, the Kentucky legislature is pushing an order that would prevent us from protesting. They put together a bill that would make it a felony to protest after 11pm on state property, to block traffic, and to bring camping gear to a protest.
We need to keep on saying her name
I am demanding that the city immediately follows the recommendations of the Hillard Heintze report, which was a top-to-bottom review of the Louisville Metro Police Department, published in January 2021. And I want the city to give us a breakdown of the executive order signed by the mayor of Louisville that says being Black is a public health issue. I would like to know which department within the mayor's office is handling each of the bullet points in the order – and when they'll actually act.
There's not enough coverage around the fact that it is a year later and Breonna Taylor has still not received justice. But more importantly, the little bit of justice that was received was received in the name of the bullets that missed her and could have possibly harmed someone else – but didn't. We need to keep on saying her name.
Aaron Jordan, 29: 'We're looking to pass Breonna's law'
Coming out to demand justice for Breonna wasn't a thought process, it was a reaction. I saw what happened to George Floyd and I was instantly enraged. And then to see that Breonna Taylor's story was similar in terms of police brutality – and that it was in my hometown, I didn't really have a choice to make.
The community supported and took care of each other in the best way that we could while trying to fight for Black liberation. We fed and clothed people, provided mental health resources, and paid people's car notes and rent because a lot of activists lost their employment.
Right now, the most important way to honor the life of Breonna Taylor is to continue to put pressure on our state and local politicians who are prosecuting people for lawfully assembling and utilizing their first amendment right to speak against police brutality.
We're also looking to get Breonna's law, House Bill 21 passed – which will ban no-knock warrants as well as institute a lot of oversight and accountability.
Louisville's mayor, Greg Fischer, declared that racism is a public health crisis, but what tangible actions are happening to deal with it? We want funds reallocated from law enforcement to go into things such as mental health. We need to invest in education to raise up our young Black boys and girls to understand their role and their responsibility.
We need to keep our foot on the pedal. This isn't a celebratory moment. This is a continuation of the work. Say her name.
Latoia Stafford, 37: 'Great things came from this movement, but the media isn't talking about that'
I'm originally from Ohio and moved to Louisville about 15 years ago. How did I get to this point, marching on these streets? Breonna Taylor. She was murdered in her home, and I've been out ever since.
The land of the free, right? You can't even be free in your house where you actually pay rent. She wasn't free to go to sleep and get a night's rest and wake up and go back and do what the system says we have to do – go to work to pay to live in the place where she was murdered.
That's what got me out of bed and onto these streets.
The media is missing the love. They're missing the passion, the community
It started out with one name here, and now we have David McAtee, we have Tyler Gerth – another person lost their life right here in Jefferson Square a couple days ago. It's a person every day. It's a man, it's a woman, it's a child, and we have to stop it. You kind of go hard to the fact that it's happening. You close your eyes even though you know that's not right. You find comfort in it, and just say "we're going to fix it one day". Then Breonna happened. And that's just like, enough is enough. It's time to move.
The media is missing the love. They're missing the passion, the community. They're missing the truth. Because if you're not out here with us from sunup to sundown, you're missing something, and all they're going to show you is the bad. You missed all the good.
There's been music produced out here. We have art all over the city. New relations have formed. We have saved some of our homeless people. We got a grocery store brought to the West End, we're going to have a Black fresh market down there.
There are a lot of great things that have come out of this movement – but the media is not talking about that. They're just talking about us in the street making noise. So I will say this: dig a little deeper. For the people who are at home and are not in the streets, dig a little deeper. Maybe they'll come out too.
Antonio Brown, 35: 'If you really want to honor Breonna's life, protest'
As a Black man, I was tired even before Breonna Taylor. I remember hearing the story of her murder on my Facebook timeline and telling my mother: "This is fucked up, this is really messed up." She said: "Yea, but ain't nothing new."
The next day I went in front of the courthouse, sat down, and I've been protesting ever since. If you really want to honor Breonna's life, protest. When you see injustice, call it out. You have to be willing to lose your life for something that's bigger than you.
I've turned into a community activist. I go to Park Hill on Saturdays and feed the kids. Because of COVID-19, the schools aren't open, so who's feeding these kids?
People think it's just about arresting cops or a no-knock warrant. It's more than that. We need to stop this bleeding from even happening. We need real change. If just some police get locked up or they ban no-knock warrants, guess what, qualified immunity still exists.
So what does justice for Breonna Taylor look like? Build a trade school in the West End to help people out of the predicament that they're in. We need to protect our kids, they're our future.
There should be a lot more people protesting than there are. Everybody wants to be out there when the cameras are on. But once people start to get hurt, nobody wants to go. What made Martin Luther King who he was? He was willing to get locked up and beat up by police – that's what a lot of people don't understand.
Carmen Jones, 24: 'More energy needs to be put into local and state elections'
I'm a military brat. When Breonna was murdered, it was almost like going to war. I felt I had a duty to my people to protect and serve. I don't have kids, I'm able-bodied, and literally have nothing to lose but my chains.
I quit my job to protest on the first day and have been homeless for going on 15 months. The community sheltered me in a way that meant I didn't have to feel the weight of my burdens. Someone always made sure I had a place to sleep, and food to eat. I always tell people, I am the brokest, richest girl you know because I'm rich in community – and I realized when you take care of your community, your community takes care of you.
During the protests, I was attacked by seven officers. To know that they meant me harm for opening my mouth and speaking my truth about the pain it is to be Black, and the pain it is to be a Black woman, was a really surreal situation. They hit me like I was a football player. I still have the scars to prove it.
These cops do more harm than good. There's too much trauma associated with them, if I can keep my child from ever seeing a police officer, I would.
The same energy that's put into national elections needs to be put into local and state elections. If you don't want our kids getting this poor education, get on your school board. If you don't like how they're doing things in the city, get on your metro council or run for mayor.
Fire, arrest, and charge the cops that killed Breonna Taylor, Elijah McClain and David McAtee. And Daniel Cameron [the attorney-general of Kentucky], you have to go.
The interviews have been edited for length and clarity.
Read more
Get our weekly email