Why America's most diverse Congress isn't much to celebrate
OPINION: Electing more Republican women won't fix a dysfunctional two-party system where only one supports equal rights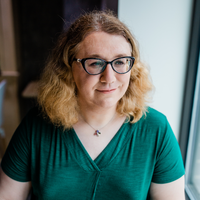 16 January 2023, 11.01am
On 3 January, the new US Congress convened in Washington, DC. This 118th Congress is being touted in the press as the most diverse American Congress ever – a point that is true on the surface, but one that ignores context, as Americans so often do when assessing our own institutions and achievements.
Uplifting political 'firsts' after an election is a well-worn ritual of American civil religion, and an innocuous enough one. But taking a step back to widen our analytical frame is still important. For example, while there are more women in the 118th Congress than in any previous US Congress, when it comes to gender parity in various countries' representative institutions, the roughly 28% proportion of women across both congressional houses ties the US with Lithuania at number 73, according to the most recent data available on global parliaments.
Even if women now have higher representation than in any previous Congress, the relative lack of female representation by global standards is a salient fact to acknowledge, along with the fact that, according to Laurel Elder, professor of political science at Hartwick College, NY, achieving gender parity in Congress will take 118 more years if women's gains continue at the current rate.

Elder explains the significance of women's representation as follows: "This issue is important because how many women there are in the room when legislative decisions are made has significant consequences for the policies that governments enact. Female legislators are more likely than men to introduce, speak about and work to pass policies that disproportionately affect women and girls, such as paid family leave, pay equity and gender-based violence."
Elder (who is the author of a book on the subject) recognises that the problem with diversity lies largely on the Republican side of the aisle. There are 107 Democratic women in the 118th Congress, compared to 42 Republican women. However, her suggestion that the gender gap can be resolved by getting "more women… to run, especially on Republican tickets" strikes me as tone-deaf, at best, given that the Republican Party is responsible for the recent overturning of abortion rights in the US.
Get one whole story, direct to your inbox every weekday.
She acknowledges that the party's "increasing conservatism has made it harder for women running as Republicans to win elections, as it has not made encouraging more women to run for office a priority".
I find myself scratching my head at her idea that there would be anything to celebrate about women being elected to office in a party that has become fundamentally hostile to women's interests, and shows no signs of changing that any time soon. In fact, there's little likelihood of the GOP coalition diversifying in any substantive way when its evident raison d'être is upholding the privilege of those who are wealthy, white, male and Christian.
The Republican Party does not value diversity, and instead looks to cover its bases through tokenism
My objections to Elder's reasoning do not come from any wholesale rejection of identity politics, a term some leftists unfortunately pronounce with a derisive sneer. As a rule, I'll be the first to acknowledge that diversity matters, and that representative governing institutions should look approximately like the populations they represent.
But the Republican Party does not value diversity, and instead looks to cover its bases where possible through tokenism. Republican leaders point to their non-white, non-male party members as 'proof' that they cannot be racist or misogynistic, even as they continue to pursue policies that harm women, people of colour, religious minorities as well as the non-religious, and queer people.
Meanwhile, some of the worst members of the newly Republican-majority House of Representatives include women such as Marjorie Taylor Greene, who has been groundlessly demanding the impeachment of Joe Biden since the day he took office, and Lauren Boebert, another Christian nationalist helping pull the already heavily skewed centre of the Republican Party further to the right.
Both lawmakers hold extreme anti-abortion positions, and under no circumstances will I celebrate the presence of women like them in government or suggest that their presence is in any way good for women.
Unfair advantage for Republicans
The US Congress is bicameral, with a House of Representatives whose members serve two-year terms and a Senate whose members serve six-year terms. Representation in the House is apportioned according to a state's population, a nominally fair system. But much depends on how the district maps are drawn, and in recent years Republicans have managed to heavily gerrymander the process in their favour.
Meanwhile, each state has two members in the Senate. Equal representation by state inherently gives Republicans an unfair advantage because strongly Democratic states with large urban centres, where most Americans reside, end up with the same amount of representation as Republican states with tiny populations.
With this baked-in advantage, Republicans continue to push the country backwards despite clear majorities of Americans objecting to their policies, making the fundamental problems with US politics the GOP itself and its lack of incentives to moderate.
These problems will not be fixed by electing more Republican women. The kinds of reforms that could fix it are also not immediately practicable, precisely because of the disproportionate power our institutions grant to an anti-democratic party. That power likewise disincentivises the Republican Party from evolving in a more reasonable direction.
So, while I hope to see the day when women achieve parity in Congress, it is unclear to me exactly when or how that will become possible, given the dysfunctionality of an entrenched two-party system in which only one party supports equal rights for women and other marginalised groups.
If we are going to celebrate our political firsts and the slow but steady uptick of women's representation in Congress responsibly, we must keep this bigger picture in mind and consider how we might effect more radical change in the broken US system.
Read more
Get our weekly email