Top US homeschooling advocates say parents have 'right' to inflict pain
America's homeschooling movement also has links to groups that oppose women's and LGBTQ+ rights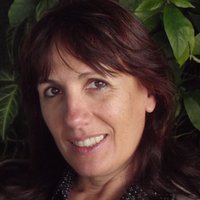 18 July 2022, 8.43am
Far-right groups in the US who advocate for Christians to homeschool their kids are promoting spanking, and have waged wars against women's and LGBTIQ rights internationally, an investigation by openDemocracy and Agência Pública has found.
The most influential homeschooling group, the Home School Legal Defense Association (HSLDA), founded in 1983, is a well-known promoter of spanking. It has also opposed contraception, abortion and same-sex marriage and, in 2004, went so far as to propose a constitutional amendment to ban equal marriage rights.
HSLDA-allied groups Alliance Defending Freedom (ADF) and Focus on the Family have similar agendas. And all have deployed campaigns to export these causes beyond US borders, partnering for example with the World Congress of Families – a platform for international groups opposed to equal rights for LGBTQ+ people.
Get one whole story, direct to your inbox every weekday.
HSLDA is also an ally of some of Brazil's most influential conservative homeschooling groups and advocates. The South American country is on the verge of legalising home education.
Parental rights as opposed to children's rights
The United States is the only country in the world that has not ratified the UN Convention on the Rights of the Child (it entered into force in 1990). It is also a haven for homeschooling, which was legalised across the 50 states in 1993, but remains largely unregulated. The HSLDA takes credit for both.
The UN Convention says parents should help children realise their own rights, and sets four core principles: non-discrimination, best interest of the child, the right to survival and development, and the respect of the views of the child.
But according to HSLDA former lead attorney Chris Klicka: "If children have rights, they could refuse to be home-schooled, plus it takes away parents' rights to physically discipline their children."
I am a firm believer in – dare I say it? – spanking
The association's founder Michael Farris explained in detail why and how he believed children should be spanked in his book 'How a Man Prepares His Daughter for Life'. "I am a firm believer in – dare I say it? – spanking," he wrote. "When the children are little I will spank either gender for deliberate disobedience of a rule that they have been taught."
Farris suggested parents use hands or a "small wooden object such as a spoon", in moderation, and "only to the bottom… You will find yourself facing child-abuse charges if you ever strike a child on the face or head."
His group sees child protection services as a "threat" to homeschooling families.
In the HSLDA document 'The Social Worker At Your Door: 10 Helpful Hints', Klicka advised parents how to "avoid potential situations that could lead to a child welfare investigation" – for example: "Do not spank children in public… Do not spank someone else's child unless they are close Christian friends."
Ryan Stollar, a US former homeschooled student and advocate for children and abuse survivors, told openDemocracy: "HSLDA believes very strongly in the idea that parents have universal rights to parent their children how they see fit. And corporal punishment is probably one of the top parental rights that HSLDA focuses on the most."
Stollar said corporal punishment was "widespread" among Evangelical homeschooling communities in the US.
But as most US states have deregulated home education, it is nearly impossible to get accurate figures.
As first generations of homeschooled children became adults, they started to tell their stories through blogs and Facebook pages. Homeschool alumni organised advocacy for legal reforms and best practices centred around children's rights; and news reports exposed cases of neglect, abuse and death.
A database set up in 2013, Homeschooling's Invisible Children, "aims to catalogue all known cases of crimes against children that have occurred in a homeschool context." The list is sobering.
"In the United States, homeschooling often shields abusive parents from scrutiny and children suffer as a result. It also allows parents to teach their children extreme ideology without challenge," US former homeschooled student and survivor Jerusha Lofland told openDemocracy.
Lofland is not against homeschooling, as she homeschooled her children herself. There are situations "where homeschooling can be in the best interests of the child." But, she added, "homeschooled kids are at greatest risk when they are isolated from peers and other interested adults."
In a blog where she posts critical recounts of her raising in a strictly religious homeschooling family, Lofland wrote: "The youngest children were spanked on an almost daily basis for infractions as minor as not praying before meals on command… I was a developing young woman of 13 when I received my last spanking – stretched out over Dad's lap in the wool skirt Mom had passed down to me from her closet. As usual, the punishment (beating with a wooden spoon) was for my 'attitude' over an assigned project."
References to spanking tools – rods, paddles and particularly wooden spoons – are frequent in US 'biblical discipline' books and a feature in popular culture.
The HSLDA claims to have 100,000 member families, and estimates there are more than eight million homeschooling students in the US.
There are 11% of school-age children currently homeschooled in the US, according to a recent survey by the US Census Bureau. Stollar thinks that this includes progressive and secular communities. But the "vast majority, about 90%, are Evangelical Christians," he said.
The coronavirus pandemic was a big boost for the sector. But for Stollar, homeschooling is also growing as a consequence of "right-wing moral panic at critical race theory and gender and sex education being taught at public schools".
A piece of the ultra-conservative puzzle
Michael Farris, who still chairs the HSLDA board, was appointed in 2017 as president and CEO of Alliance Defending Freedom – the influential Christian legal organisation involved in campaigns against abortion rights and LGBTIQ people in the US and abroad.
ADF has litigated homeschooling cases in the US, Germany, Sweden and the European Court of Human Rights. One of its founders is James Dobson, a psychologist and author of several best-selling books ('Dare to Discipline', 'The Strong-Willed Child') that forcefully argue in favor of corporal punishment.
Dobson established his religious-right ministry Focus on the Family in 1977, and has since played a role in promoting homeschooling through his radio show. (An openDemocracy investigation last year exposed Focus on the Family's involvement in anti-LGBTIQ 'conversion therapy' activities in the US and Costa Rica.)
ADF, HSLDA, Focus on the Family and Classical Conversations (a US Christian homeschooling programme also introduced in Brazil, Canada, Chile, Mexico, the Philippines, Russia, South Africa and the UK) have been partners of the World Congress of Families, considered a "hate group" by the US Southern Poverty Law Center.
But US religious-right homeschoolers have also sought new ways to connect with conservatives across borders. The HSLDA established the Global Home Education Exchange (GHEX) in 2012 as a platform for its international activities.
Brazil, governed since 2019 by far-right president Jair Bolsonaro, has long attracted interest from these US organisations.
Mike Donnelly, HSLDA's director of global relations and GHEX secretary, travelled last year to Brazil, invited by the South American country's National Association for Home Education (ANED), and "pledged to work closely with the Brazilian association, providing advice, encouragement, and financial support."
Two months later, he spoke at a public hearing in Congress arguing in favour of a relaxed attitude to regulating home education. And the GHEX board sent letters to the leaders of the Brazilian Congress, urging them to legalise homeschooling (some 0.03% of Brazilian school-age children are currently thought to be educated, illegally, in this way). Brazilian homeschooling lobbyists and advocates are promoting corporal punishment as a means of educating children, our investigation has also revealed.
Connelly and Alexandre Magno Moreira (a Brazilian homeschooler who wrote a course explaining to parents how to spank children without breaking the law) co-authored a GHEX document that uses international human rights language to declare parental rights and homeschooling as "fundamental rights".
The GHEX leadership has a web of ultra-conservative connections. Board member Alexey Komov is also the World Congress of Families representative in Russia and sits on the board of the Madrid-based online platform CitizenGo, known for its attacks against LGBTIQ people. Komov helped to fundraise for CitizenGo, asking for money for the group from Konstantin Malofeyev and other Russian oligarchs.
Komov and his wife Irina Shamolina run Classical Conversations in Russia, selling guides to the homeschooling teaching method that dates back to the Middle Ages.
Stollar said: "HSLDA and GHEX are proactively and extensively exporting everything they do in the US… They try to create a world in which there is hierarchy and power designs only in the hands of those who look and think and believe like them."
In a written answer, Focus on the Family's vice-president of communications Paul Batura said James Dobson "transitioned out from the organisation over 12 years ago", and referred us to the group's official position on spanking.
"When used correctly and infrequently and as one of many discipline forms, spanking has been a common factor in kids with well-developed self-motivation, empathy, morality and character," the document says. It also suggests using it "most infrequently… with purpose, caution and most importantly, love".
HSLDA, GHEX and ADF did not respond to our requests for comment.
Read more
Get our weekly email