Partner of US citizen 'left to die' in Malta condemns Roe v Wade decision
EXCLUSIVE: Andrea Prudente's partner spoke to oD from her bedside in Spain, where she awaits a life-saving abortion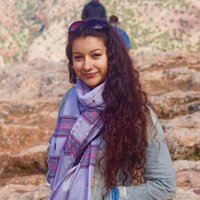 24 June 2022, 12.01am
The partner of an American woman 'left to die' in Malta after being refused an emergency abortion has hit out at the Supreme Court's overturning of Roe v Wade.
Speaking to openDemocracy after the court's decision was announced, Jay Weeldreyer said: "Any place that implements laws like Malta is sentencing women to suffer and potentially die.
"Strict bans on abortion will kill innocent women."
Weeldreyer is in Mallorca, where he and his partner Andrea Prudente, 38, were airlifted yesterday, after an 11th-hour evacuation by their health insurance.
Get one whole story, direct to your inbox every weekday.
Eleven days ago, Prudente, who was 16 weeks pregnant, started bleeding heavily while on holiday in Malta, which has the strictest abortion laws in the European Union.
She went to hospital, where she found out she was having a miscarriage. She was told the foetus would die slowly – but doctors refused to terminate the pregnancy, despite Prudente being at risk of infection, blood poisoning and even death.
Prudente is now in hospital in Mallorca, and will receive the potentially life-saving treatment this evening.
Restrictive laws don't reduce abortion, they only make them less safe. The poorest and most marginalised bear the brunt
"The medical evacuation team met us safely to Spain, where Andrea is fully out of harm's way and receiving the medical care and treatment denied her by Malta," said Weeldreyer, 45, from her bedside.
"She's sleeping soundly this afternoon, for the first time since this ordeal began, in preparation to have labour induced later tonight."
He added: "We were trapped, felt very scared, very alone and totally helpless. The response of total strangers who were sympathetic to our plight moved us to tears many times, and offered hope in very dark moments."
Roe v Wade ruling endangers lives
Katherine O'Brien, associate director at British Pregnancy Advisory Service, accused the Supreme Court of putting lives like Prudente's at risk
"Just this week, the world was appalled by news that an American woman on holiday in Malta was forced to fly to Spain for an abortion, despite the fact that continuing the pregnancy represented a real threat to her health," she told openDemocracy.
"How many women in America will be forced to travel far greater distances to access treatment following the overturning of Roe v Wade?"
She added: "And how many women, unable to travel out of state due to lack of financial resources, women with caring commitments, victims of domestic abuse, will be forced to take matters into their own hands and resort to illegal methods, putting their health, lives, and liberty at risk?"
O'Brien's disappointment was echoed by Sarah Shaw, MSI Reproductive Choices' Head of Advocacy, who told openDemocracy she "utterly condemns the US Supreme Court's decision".
Shaw added: "We are already seeing how restrictive laws are putting women's lives at risk in Poland, El Salvador, and in Malta where an American woman has been denied access to an essential, life-saving abortion.
"What's more, every pregnancy that ends in miscarriage has the potential to be treated with suspicion.
"Restrictive laws don't reduce abortion, they only make them less safe, and it is the poorest and most marginalised communities that bear the brunt."
'Maltese doctors have their hands tied'
While in Malta, Prudente and Weeldreyer were liaising with Isabel Stabile, who says she's the only openly pro-choice gynaecologist on the small island. Stabile set up Family Planning Advisory Service two years ago to support those seeking abortion in the country.
Speaking to openDemocracy earlier this week, Stabile expressed fears that Prudente could "become unstable and unwell very quickly. This is exactly what happened in Ireland with Savita's case."
Savita Halappanavar died of sepsis in an Irish hospital in 2012 after being refused an abortion when she began to miscarry at 17 weeks. At the time, abortion was illegal in Ireland. Her death sparked mass protests and her image went viral as a pro-choice argument during the country's abortion referendum six years later.
Related story
22 June 2022 | Nandini Archer
UK Christian Right groups with strong US links look set to step up activity if Roe v Wade is overturned this week
Stabile's concerns were echoed by Davinia Hamilton, the secretary of the UK charity Abortion Rights, who is herself from Malta. Earlier in the week she said: "I fear we will end up with our very own version of the Savita case – why do women have to die before this issue can even be discussed?" she said.
Recent estimates suggest that 300 to 400 people in Malta have abortions each year – usually by ordering pills online or travelling to other countries, like the UK.
Stabile said Maltese doctors have their hands tied by the law – they could receive a four-year jail sentence for providing an abortion.
She added that patients who are not foreign citizens would face further barriers and would not be able to search for flights out "unless maybe they paid an arm and a leg to get it".
Weeldreyer said the abortion law itself showed a "callous disregard" for pregnant people and "an appetite for the preventable torture of women, up to and including entirely avoidable deaths".
"Malta has created a Gordian knot whereby any woman brave enough or stupid enough to allow themselves to get pregnant, is rolling the dice that if that pregnancy goes sideways, the medical profession will play God with their lives and leave them to suffer and die by withholding the most basic, common, humane procedures."
Read more
Get our weekly email