Pro-Tory campaigns spent over £700,000 without declaring a single donation
Exclusive: The likes of Capitalist Worker and Campaign Against Corbynism spent heavily ahead of the 2019 election but refuse to say where their money came from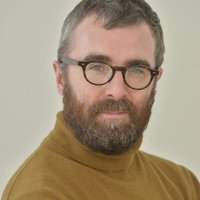 19 February 2021, 5.30pm
Non-party campaigners that pushed anti-Labour attack ads to millions of voters ahead of the 2019 general election spent more than £700,000 without declaring any individual donation, an investigation by openDemocracy has found.
Among the so-called 'third-party' campaigns that spent heavily without naming any donors were groups run by a former Boris Johnson aide, a Conservative councillor and a former Tory cabinet minister.
Almost all of them were set up less than three months before the December 2019 vote and vanished directly after Johnson's "stonking" victory.
Transparency campaigners have called for reform to curb dark money and "the unregulated Wild West" of anonymously funded campaigns.
Sign our petition to put pressure on the government to tighten electoral laws and shine more light on political donations. We need to know who is giving what to our political parties.
The 2019 general election saw a sharp increase in the number of third-party campaigns pushing messages that chimed with established parties, effectively exploiting a loophole in British electoral law. Critics have compared them to US 'Super PACs', which can spend huge sums anonymously.
openDemocracy's analysis found that more than a dozen third-party campaigns that had spent heavily in the 2019 election reported that they had received no funding above the £7,500 threshold for declaring individual donations, and so did not have to supply details of any donor to the Electoral Commission.
Collectively groups such as Capitalist Worker and Right to Rent, Right to Buy, Right to Own spent more than £700,000 pushing pro-Conservative messages in a few weeks before the vote. Those that spoke to openDemocracy declined to reveal the source of their funding.
Many of the biggest spending third party campaigns in 2019 were anti-Brexit but these groups generally either named donors in their spending returns or cited crowdfunding and street stalls as the source of their funds.
'I just raised it through my own abilities'
Former Vote Leave staffer Thomas Borwick spent more than £53,000, mainly on Facebook ads that included accusations that Labour had failed Grenfell victims and calls to vote Conservative. The adverts were bought by a registered campaign called 3rd Party Limited that Borwick had set up just a month before the general election.
Borwick, who is deputy chairman of the Cities of London and Westminster Conservative Association, declined to say how 3rd Party Ltd was able to raise money so quickly with little profile or who had provided financial backing, but told openDemocracy: "All our donations have been covered in our report and documentation and we have complied with the Electoral Commission in our processes."
Voters are being left in the dark about who is funding our politics, by out-of-date campaign rules and lax enforcement.
Former Tory intern Jennifer Powers' 'Right to Rent, Right to Buy, Right to Own' campaign spent more than £65,000, publishing dozens of ads attacking Jeremy Corbyn's housing policies and warning "landlords will lose their livelihoods overnight".
Powers, whose LinkedIn page shows that she worked as an associate consultant for Public First, a PR firm run by friends of Michael Gove and Dominic Cummings, also worked for trade lobbyist Shanker Singham's private consultancy.
Powers has also declined to say who funded her campaign but told the Daily Mirror that "I just raised it through my own abilities... I'm sure you could raise £65,000 if you wanted to as well, if you worked really hard at it, depending on what the cause was."
Powers, who compared her campaign to the millions raised for the NHS by Captain Tom Moore, said she had "an amateur interest in housing policy". The last post on the Right to Rent, Right to Buy, Right to Own Facebook page was on 11 December 2019, the day before the general election.
Another campaign, Fair Tax, targeted Labour's proposals on taxation. Set up as a private company by a former aide to Boris Johnson, Alex Crowley, a week after he left Downing Street, Fair Tax registered £80,600 in donations. Again, no individual donation was registered.
During the general election, Facebook removed a Fair Tax advert that criticised Labour's tax plans for breaking its rules on political advertising. In all, Fair Tax spent more than £72,000 during the general election, with all but around £30 in administrative costs being spent on Facebook.
Crowley was previously reported to have overseen the pro-Brexit 'Mainstream Network' campaign of Facebook dark ads alongside employees of a lobbying firm run by Lynton Crosby, the Australian political consultant who has helped run three Conservative general election campaigns and Boris Johnson's successful leadership bid in 2019.
All campaigners who spend over £20,000 in England (or half that in Scotland, Wales or Northern Ireland) have to submit a spending return. A handful of long-standing anti-Tory third-party campaigns were extremely active during the general election, with the pro-Labour left-wing Momentum group spending just over half a million pounds and the European Movement for the United Kingdom spending almost £300,000.
Many new third-party campaigns in 2019 did not meet the threshold to submit a spending return. Among those that did were the anti-Brexit Led By Donkeys, which spent £458,237 after raising more than half a million pounds in a crowdfunder. The Europhile Best for Britain spent more than a million pounds, registering donations from Lords Sainsbury and Oakeshott as well as numerous other named donors.
Louise Houghton, who helped run the anti-Brexit Make It Stop campaign, says that most of the almost £30,000 that the group raised came from local activity. "We ran street stalls. We had sales. Everyone put in what they could. We threw everything at it thinking if we didn't do it we would regret it," she said.
Capitalist Worker
By contrast the source of many of the third-party campaigns that pushed pro-Conservative lines is unclear. Parent's Choice, which attacked Labour's education policy, spent more than £50,000, largely on Facebook. The campaign was run by Richard Tracey, who died last year, a former minister for sport under Margaret Thatcher.
The ironically named Capitalist Worker spent £50,313, including targeting Facebook ads at men aged between 18 and 34 in the Labour 'red wall' seats that were key to the Conservatives' election strategy. The campaign was run by a pair of young political operatives, Maximilian and Conrad Young, alongside a veteran former Brexit Party MEP and Conservative member of the Scottish Parliament, Brian Monteith.
When openDemocracy called Monteith for comment he asked for questions to be texted to him. He has yet to respond.
The public has a right to know who seeks to influence their vote and the relationship between campaign benefactors and those they seek to install in high office.
A 'pro-civility' group fronted by former Labour MP Ian Austin spent more than £134,000. Mainstream UK, which hired PR firm Public First, ran numerous polls as well as Facebook ads targeting Labour, although the group's Facebook page only attracted 280 "likes". Its last post was on election day.
Mainstream UK – which was registered as MTCAE Limited – did not return any spending declaration at all.
Another third-party group, the Campaign Against Corbynism, spent more than £100,000. Daily Express journalist James Bickerton said he founded the group in the summer of 2019 after becoming convinced Labour "had been taken over by people with an at best questionable attachment to core liberal-democratic values". The campaign, which is still active on Twitter, did not declare any individual donations but recorded receiving more than £134,000 in total. Bickerton has yet to respond to requests for comment.
The biggest-spending non-party campaign, though, was Working 4 UK Ltd, which reported raising more than £200,000 in donations but again gave no details of its donors. The campaign, set up in the name of Bromley Conservative councillor Suraj Sharma, spent almost £190,000 in the weeks leading up to the 2019 general election.
Between them the Campaign Against Corbynism and Working 4 UK Ltd spent over £120,000 on election material with Untrodden Path Ltd, a company run by Jon Dobinson, a pro-Brexit campaigner who is listed as a director of the UK outpost of World4Brexit, the short-lived campaign set up by Nigel Farage.
Dobinson is now a prominent critic of the British government's COVID response. In September, he set up an anti-lockdown campaign called Restore the Balance to "put an end to the panic-driven policies that are doing so much damage to our lives".
'Left in the dark'
Responding to openDemocracy's findings, Willie Sullivan, senior director at the Electoral Reform Society, said: "Voters are being left in the dark about who is funding our politics, by out-of-date campaign rules and lax enforcement. There is a serious and sustained lack of transparency about who is steering our political debate.
"The public urgently need openness from all campaigners. Transparency, fairness and accountability in political campaigning are vital, but as countless stories like this show, the current system is an unregulated Wild West. Meanwhile the fines for wrongdoing are seen as the cost of doing business.
"Despite repeated calls for reform – from parliamentary committees to civil society groups and voters – almost no action has been taken. Ministers must close the loopholes that allows millions to be spent on political influencing with almost no scrutiny."
Steve Goodrich, senior research manager at Transparency International, said: "Disclosing the provenance of political contributions is a core tenet of British electoral law, and for good reason.
"The public has a right to know who seeks to influence their vote and the relationship between campaign benefactors and those they seek to install in high office, yet currently it is far too easy for money of unknown origin to enter our democracy. There needs to be much greater levels of transparency over money in politics."
From coronation budgets to secretive government units, journalists have used the Freedom of Information Act to expose corruption and incompetence in high places. Tony Blair regrets ever giving us this right. Today's UK government is giving fewer and fewer transparency responses, and doing it more slowly. But would better transparency give us better government? And how can we get it?
Join our experts for a free live discussion at 5pm UK time on 15 June.
Hear from:
Claire Miller Data journalism and FOI expert
Martin Rosenbaum Author of 'Freedom of Information: A Practical Guidebook'; former BBC political journalist
Jenna Corderoy Investigative reporter at openDemocracy and visiting lecturer at City University, London
Chair: Ramzy Alwakeel Head of news at openDemocracy
Read more
Get our weekly email