Fresh evidence prompts calls for probe into anti-Labour 'dark money' groups
Exclusive: Electoral Commission urged to investigate potential coordination between 'near identical' campaigns that spent heavily on attack ads without declaring any donations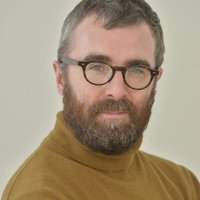 21 February 2021, 4.49pm
The UK's elections watchdog has been urged to investigate whether 'non-party' campaign groups collaborated to flood social media with anti-Labour attack ads.
As openDemocracy recently revealed, a series of so-called 'third-party' campaign groups spent more than £700,000 attacking Jeremy Corbyn and Labour policies during the 2019 election campaign without declaring any of their donors.
Now new evidence has emerged raising questions about whether campaigners were working together behind the scenes.
Under British electoral law, campaigns are prohibited from joining forces to plan to get around legal spending limits.
The Covid-19 public inquiry is a historic chance to find out what really happened.
A group run by Tory activist Jennifer Powers spent £65,000 on dozens of ads attacking Jeremy Corbyn and Labour on housing policy without declaring any donations.
Powers flatly denied collaborating with anyone else, telling the Daily Mirror she merely had an "amateur interest" in housing, and it was a "kitchen table" operation.
But emails obtained by openDemocracy and shared with the Daily Mirror reveal striking similarities with another campaign run by a former Boris Johnson aide.
The Fair Tax Campaign, founded by Alex Crowley, a former close aide of Boris Johnson, ran around 100 ads worth £63,105 across just two months leading up to the 2019 poll.
Emails sent to the Electoral Commission to formally register the groups were sent just a day apart in October 2019, and used almost identical language.
Both included the phrase: "Having reviewed [my/our] budget I can confidently say that our campaign will comfortably exceed the spending threshold for registering a third party campaign..."
And added: "Given it would be reasonable and prudent to assume that a General Election is imminent, and therefore any issue campaigning will take place in the context of a live electoral contest…."
Asked about the similarities, Powers said: "Don't remember them, never spoke to them."
She added: "I did follow all the rules that are set out by the electoral commission.
"I just happen to have, I guess, an amateur interest in housing policy."
Cowley said: "The Fair Tax Campaign complied with the strict rules set by the Electoral Commission, and Facebook's advertising policies."
Analysis of both campaigns' websites revealed their privacy policies were more than 70% identical – but that the text appears on no other site online.
The website for Powers's campaign has been taken offline but the site is still accessible on internet archives. Both Powers and Crowley's campaigns stopped buying Facebook adverts immediately after the general election.
Related story
19 February 2021 | Peter Geoghegan
Exclusive: The likes of Capitalist Worker and Campaign Against Corbynism spent heavily ahead of the 2019 election but refuse to say where their money came from
A former MP has written to the Electoral Commission calling on the watchdog to launch an inquiry, raising concerns about co-ordination between third-party campaign groups and the potential for US-style 'Super PACs' to anonymously fund British political campaigns.
In a letter to Electoral Commission chief Bob Posner, Unlock Democracy director Tom Brake wrote: "More than a dozen third-party campaigns that had spent heavily in the 2019 election reported that they had received no funding above the £7,500 threshold for declaring individual donations, and therefore did not have to supply details of any donor to the Electoral Commission."
Brake, who lost his seat as a Liberal Democrat in the 2019 general election, added that "as a candidate in eight general elections who has had to fundraise for each of those elections, the sums raised (and then spent) by some of these groups in a very short period of time, without receiving a single donation above £7,500, is astounding."
British electoral law has tight rules on coordination between political campaigns. Any coordinated campaigning must be declared as 'joint working' and campaigns involved have to declare their spending together.
In 2018, Dominic Cummings's Vote Leave was found to have broken the law by failing to declare joint working during the Brexit referendum.
Mr Brake said the near-identical texts "could be a complete coincidence but I consider it would be in the public's interest to seek to establish this.
"Particularly as joint-campaigning or coordination in other areas, over messaging for instance, needs to be accurately reported."
In 2019 it was reported Crowley, who left Number 10 just a month before the election was called, had worked on a fake grassroots campaign pushing for a no-deal Brexit.
The Guardian reported Crowley had overseen the "Mainstream Network" Facebook campaign alongside employees of the lobbying firm run by Lynton Crosby, the Australian political strategist who helped run three Conservative general election campaigns.
In November 2019 one of the Fair Tax Campaign's ads was banned by Facebook, after the campaign failed to properly declare it as a political message.
From coronation budgets to secretive government units, journalists have used the Freedom of Information Act to expose corruption and incompetence in high places. Tony Blair regrets ever giving us this right. Today's UK government is giving fewer and fewer transparency responses, and doing it more slowly. But would better transparency give us better government? And how can we get it?
Join our experts for a free live discussion at 5pm UK time on 15 June.
Hear from:
Claire Miller Data journalism and FOI expert
Martin Rosenbaum Author of 'Freedom of Information: A Practical Guidebook'; former BBC political journalist
Jenna Corderoy Investigative reporter at openDemocracy and visiting lecturer at City University, London
Chair: Ramzy Alwakeel Head of news at openDemocracy
Read more
Get our weekly email