Where are women's voices in 'The Family' Netflix series?
It illuminates a secretive network of influential US Christian conservatives. But it's also remarkable for excluding diverse women's voices.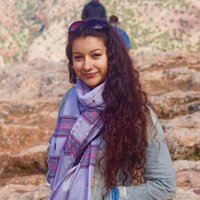 16 August 2019, 1.11pm
"Look at the Mafia…The more invisible you can make your organisation, the more influence it can have", says Doug Coe, the 'Wizard of Oz' of the US Christian right. It's one of many memorable quotes in the new Netflix series The Family, about a secretive network of American religious fundamentalists.
The series, which dropped on 9 August, is based on a book by journalist Jeff Sharlet, who says it's the story of "a fundamentally anti-democratic movement at the heart of religious conservatism in the United States". The five-part documentary is often gripping, and disturbing.
Its insider interviews offer first-hand information about a club where strong men are worshipped as leaders that are 'chosen' by God. Experts explain the extent of The Family's 'off-the-books' lobbying, working with US politicians as 'ambassadors for Christ' in a "worldwide spiritual offensive".
The series shows how this movement obscured its central role in the annual, high-profile National Prayer Breakfast events, attended by every US president, since 1953, and how from the very beginning it built relationships with authoritarian leaders including European fascists and African dictators.
Get one whole story, direct to your inbox every weekday.
It includes extraordinary details about some of these characters and relationships, vividly captures an obsession with power and strength at the core of the movement and notes how some of its 'friends' more recently backed anti-LGBT campaigns in Romania and Uganda.
But this series is also remarkable for what it almost entirely excludes: the voices of women. It was so striking that we decided to keep a rough tally. By our count, a handful of white women speak for about 6% of the series's total 245 minutes. Black and brown women: 0%.
How do you investigate the influence of Christian fundamentalists if you hear almost entirely from men?
"If Jesus was alive today, maybe he'd be a Navy SEAL… he'd be good at football"
The series follows a movement that's had several names – including The Fellowship, and International Christian Leadership – from its foundation by an immigrant who imported the idea of politicians praying together from Norway.
He "was fascinated by the Nazis and by how they built power", Sharlet adds. In the early 2000s, Sharlet lived at a residence for young men involved in The Family – and recalls hearing things like "Jesus is not a sissy" or "if Jesus was alive today maybe he'd be a Navy SEAL… he'd be good at football".
"Hitler, Stalin, Mao, that kind of absolute loyalty, that was the goal", he says. At one meeting, he recalls that a senior Family 'friend' told the residents they wouldn't be judged by the movement, even if they had raped three little girls. It emphasises the authoritarian theme – "if you're chosen, it doesn't matter what you do" – later used to explain evangelical support for Donald Trump.
The series shows how this network has worked to blur the boundaries between church and state, while Sharlet describes how its off-the-books approach works. It's "what they call the 'Man Method'... You need to go visit a head of state somewhere so you ask a wealthy man 'Can I use your jet?'"
Other insider interviews suggest a brazen willingness to break the law. One former US congressman says he once went to Gaddafi's Libya for The Family without a passport, ticket, or visa "because it was illegal under US law. So no one knew we were there. There's no evidence anywhere".
Meanwhile Sharlet calls the National Prayer Breakfast in the US capital "essentially a week-long, off-the-books, de facto lobbying festival", and "a tool to make deals without democracy in the room". Here the Family hid its role in the now-huge event by shifting to have allied politicians send out invitations.
In 2018, a Russian woman, Maria Butina, pled guilty to US charges of conspiracy to 'act as a foreign agent' and broker backchannel talks between American officials and Putin advisors at the Washington DC breakfast.
"You need to go visit a head of state somewhere so you ask a wealthy man 'Can I use your jet?'"
The series raises many questions. What does the Family want? What have they done? Was this about spreading their worldview? Getting the world to believe as they believe? Some critics say it throws up more questions than it can answer, failing to piece together a full picture by trying to cover too much.
Our outstanding questions include: does the series overstate the role of The Family – or fail to explain its connections with other international, organised movements of Christian fundamentalists like the World Congress of Families?
But the most head-scratching question: where are the women?, Sophie Gilbert writes at The Atlantic that "whiteness as power, masculinity as proof of leadership prospects" are themes the series "notes, but doesn't dig into". She's right – and along with questions unanswered, there are voices unheard.
Throughout the series there are references to gender, including the grotesque example that 'the chosen' could rape little girls and not be judged. Sharlet calls it "the most gender-segregated world I'd ever lived in" with a central "idea of male headship" with women "in service" to them.
Cases of US politicians connected to The Family publicly confessed to extra-marital affairs are covered in detail. In Romania, Vlad Viski, an LGBTIQ rights activist who openDemocracy writer Sian Norris also interviewed in 2017, notes ultra-conservative attacks on abortion as well as gay rights. There are short clips of anti-abortion protestors in the US too.
But women get almost no air time. In total, we counted about 15 minutes across the five episodes' combined 245 minutes. The handful of women interviewed include two who lived near The Family's base in Virginia; Lisa Getter, investigative reporter at the Miami Herald; Leslie Kern from the Clergy Voice group of religious leaders; and a former member of Congress.
Only a few times do you hear a woman speak for more than a minute, while men – on the Christian right, and observers – have long monologues.
"Women get almost no air time. We counted about 15 minutes across the five episodes' combined 245 minutes"
Behind the scenes, The Family was also directed by a man and three of the four named executive producers are men. Of course, Sharlet who wrote the book the series is based on, is a man. Yes this is a story of a 'brotherhood' trying to influence other men. It is easier for men to infiltrate these spaces.
But these aren't good enough reasons to perpetuate the exclusion of women's voices. Over the last two years, openDemocracy has been following the networks, strategies, cash and impacts of internationally-connected ultra-conservative and far right movements. Recently we revealed that a dozen US Christian right groups spent at least $50 million in Europe.
These religious fundamentalists have an all-encompassing ultra-conservative vision for society that focuses on their 'traditional family' – a powerful man and woman who serves him, who are married and have as many children as she can bear. This means no LGBTIQ relationships but also no abortion, contraception, sex education, or equality between men and women.
In the last episode, a member of a local group of 'brothers' asks the director: "So, why is your crew all white?" He says "we're not doing enough to make sure that there's diverse representation" and suggests that "leadership has to start from the top, doesn't it?" When pressed to elaborate he adds "we try, we hire women" but "it's a male-dominated industry".
His crowd is not convinced. "I didn't ask you about women", says one man, to audible chuckles from the room. We're not laughing, but we're not convinced either. While The Family is a stunning production in many ways, his answer is just not good enough. It's 2019 and women and people of colour are vocally resisting these ultra-conservative movements, from Argentina to the US.
Women journalists including Robin Marty and reporters at Rewire have been investigating these movements and their impacts for years. Women's rights are not a side-angle to this story and the exclusion of women's voices is core to these movements' worldwide play for power. Does the series unwittingly investigate the US Christian right in the style of the US Christian right?
This is how our Tracking the Backlash project is different: our investigative journalism is led by women and LGBTIQ people collaborating across borders and backgrounds. We don't have time to tell stories that fail to challenge the gender injustices that fundamentalists demand. Instead we must empower the voices they seek to erase, to tell the stories they don't want to be told.
Read more
Get our weekly email