As Burberry makes PPE for nurses and doctors, Brexiteer hedge funder shorts its stock
Ignoring Bank of England pleas, hedge funds managers including Paul Marshall and Crispin Odey are profiting from COVID-19 chaos, openDemocracy investigation finds.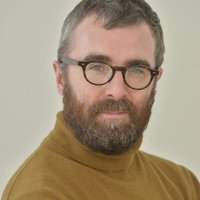 18 April 2020, 12.42pm
A leading hedge fund manager and Brexit donor has been making huge bets against the iconic British fashion brand Burberry – even though the firm has been tasked with making personal protective equipment (PPE) for healthcare workers.
As the spread of COVID-19 jolts markets, hedge funds including portfolios run by Brexit donors Paul Marshall and Crispin Odey have ignored pleas from the Bank of England to desist from short-selling the stock of British companies, and are making huge gains betting against a number of leading high street brands.
Burberry is one of the retailers health secretary Matt Hancock has singled out for praise for producing gowns for NHS staff.
Just days after the UK went into lockdown in late March, Marshall Wace – a hedge fund co-founded by Vote Leave donor Marshall – increased its short position on Burberry stock, which means that the fund stands to gain if the luxury fashion company's share value falls.
The Covid-19 public inquiry is a historic chance to find out what really happened.
Burberry has been at the forefront of the UK's COVID response. The company recently announced that its Castleford factory – which normally manufactures trench coats – is being repurposed to provide 100,000 surgical masks for the NHS. Burberry is also funding research into a single-dose COVID-19 vaccine at the University of Oxford.
Marshall's bet against Burberry – described by SNP's shadow treasury spokeswoman Alison Thewliss as "predatory behaviour" – has prompted calls for the UK to introduce a windfall tax on the profits of short-selling at a time when many other countries have banned the practice.
Join the COVID-19 DemocracyWatch email list
Sign up for our global round-up of attacks on democracy during the coronavirus pandemic.
Sign up
Short-selling, a practice widely used by hedge funds, involves managers borrowing shares and then selling them, hoping to buy them back at a lower price, pocketing the difference. Many hedge funds involved in this practice are located in tax efficient offshore jurisdictions where transparency is minimal.
The Bank of England has sought to dissuade short-selling, On March 18, the bank's governor, Andrew Bailey, told BBC News: "Anybody who says, 'I can make a load of money by shorting,' which might not be frankly in the interest of the economy, the interest of the people – just stop doing what you're doing."
On 30 March, Marshall Wace increased its position in Burberry to 0.61% of shares issued, worth more than £30 million, according to the Financial Conduct Authority's register of short positions. The regulator tracks any company that adopts a short position of more than 0.5% in a UK stock.
Anybody who says, 'I can make a load of money by shorting,' which might not be frankly in the interest of the economy, the interest of the people – just stop doing what you're doing
Paul Marshall, who gave the Liberal Democrats £2 million before becoming a leading Brexit donor, is worth £590 million, according to the Sunday Times 'Rich List'. He has also funded the think tank Legatum and the self-appointed Alternative Arrangements Commission on the Irish border.
In the last month, Marshall's firm has taken out a host of other short positions, including in the airlines easyJet and Wizz Air, British engineering firm Weir Group, which employs around 14,000 people, and educational publisher Pearson.
Other hedge funds have profited from shorting British firms in recent weeks. Odey Asset Management is claiming returns of as much as 20% on its short bets, with founder Crispin Odey telling the Mail on Sunday he made £115 million from the recent stock market crash.
Odey – who donated more than £1 million to pro-Brexit causes and has given money to Boris Johnson – made £220 million on the night of the 2016 referendum betting that sterling would collapse if Leave won.
Short-selling has been banned in a number of countries during the crisis, including South Korea, Spain, Italy, France and Belgium.
Among the hedge funds that have recently acquired short positions on leading UK businesses are the investment firm BlackRock, whose advisors include former Conservative chancellor and Evening Standard editor George Osborne, reportedly paid £650,000 a year by Blackrock for four days work a month. Other hedge funds such as JP Morgan Asset Management have also ignored pleas from the Bank of England, and have profited from short-selling.
Join the COVID-19 DemocracyWatch email list
Sign up for our global round-up of attacks on democracy during the coronavirus pandemic.
Sign up
SNP shadow treasury spokeswoman Alison Thewliss told openDemocracy that hedge funds that were short-selling British companies were involved in a "kind of predatory behaviour… it should stop".
Alex Cobham, chief executive at the Tax Justice Network, called on the government to introduce an excess profits tax "without delay".
"Those businesses that are profiting from the massive state intervention needed to protect society from the pandemic should be required to deliver at least 50% to 75% of their excess returns in tax, to support the health services and public services we're all relying on," he said.
Prem Sikka, professor of accounting at the University of Sheffield, also questioned the economic value of short selling.
"These people are taking minimal risks. They are not really creating anything. They are getting rich but they are not creating any jobs or products. They only serve the people behind the hedge funds," Sikka said, adding that the government should introduce a windfall tax on hedge fund profits.
A spokesman for Marshall Wace declined to comment on Burberry specifically but pointed to a statement from the Financial Conduct Authority on 17 March that said short selling can play a role in "maintaining open markets that operate with integrity" by "supporting effective price formation, enhancing liquidity and enabling risk management."
The Financial Conduct Authority referred openDemocracy to another statement on short selling. "We have never initiated a ban under the new powers given to us by the European Union short-selling regulation," it said.
"While we cannot rule out that this will be appropriate in particular circumstances, we set a high bar on imposing any bans."
Odey Asset Management declined to comment.
From coronation budgets to secretive government units, journalists have used the Freedom of Information Act to expose corruption and incompetence in high places. Tony Blair regrets ever giving us this right. Today's UK government is giving fewer and fewer transparency responses, and doing it more slowly. But would better transparency give us better government? And how can we get it?
Join our experts for a free live discussion at 5pm UK time on 15 June.
Hear from:
Claire Miller Data journalism and FOI expert
Martin Rosenbaum Author of 'Freedom of Information: A Practical Guidebook'; former BBC political journalist
Jenna Corderoy Investigative reporter at openDemocracy and visiting lecturer at City University, London
Chair: Ramzy Alwakeel Head of news at openDemocracy
Read more
Get our weekly email