Cabinet Office urged to investigate fresh Tory 'cash for honours' scandal
New openDemocracy research reveals one in five elite Tory donors have got top honours, including knighthoods and peerages – prompting accusations of "cronyism" and "secret backroom deals"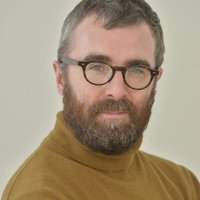 3 December 2019, 1.04pm
Rami Ranger's seventieth birthday party was a politically star-studded affair. Among the guests filing into the Grosvenor House Hotel on Park Lane in July 2017 were cabinet heavyweights Sajid Javid and David Gauke. On stage, business minister Richard Harrington read a letter from Prime Minister Theresa May praising Ranger, a leading Conservative Party donor.
The next speaker, crossbench peer Lord Paul, responded: "The only thing which I can't understand, with all Rami has done, for Britain, for India, and for the world, [is] why we are waiting so long to have him as a colleague with us in the House of Lords. Maybe the minister can take that message, that instead of a letter, we need the peerage for Rami!"
Another crossbench peer – and former Tory donor – Lord Bilimoria enthused: "You have reached the age of 70… 70 also happens to be the average age of a member of the House of Lords. The stars are aligned, Rami Ranger, Lord Ranger, we await, your seat awaits you!"
Ranger did not have to wait too long. Theresa May's resignation honours list, released in September, announced that she was making him a Conservative peer.
The Covid-19 public inquiry is a historic chance to find out what really happened.
The businessman – who has given more than £1.3 million to the Conservatives through his Sun Mark business – is just the latest in a long line of elite Tory donors who have received peerages, knighthoods and other honours. Many more have enjoyed access to key ministers and civil servants.
Almost 20% of an elite group of leading Tory funders have received honours after donating to the party, research by openDemocracy has found. After previous scandals, the Tories pledged to publish details about this controversial dining club, known as the Leader's Group. But for the past eighteen months the Tories have failed to do so. Each member of the Leader's Group must donate at least £50,000 to the Conservative Party annually; together, they have given more than £130 million over the past decade.
Reacting to our findings, Labour shadow cabinet minister Jon Trickett said: "Under the Tories, the honours system has become a way for politicians to reward establishment cronies and repay favours."
The Scottish National Party has called for the Cabinet Office to investigate, while Liberal Democrat candidate Tom Brake said: "Cash for honours is alive and well in the Conservative Party. Their willingness to dole out honours to people who have demonstrated their 'merit' by donating shedloads of cash to the Tory party is gobsmacking. This makes the reform of the honours system even more urgent."
The findings come as police are investigating claims that senior Brexit Party figures were offered peerages and other opportunities in exchange for standing aside for the Tories in key marginal seats for the general election.
The Conservatives have raised record amounts in the campaign so for. Many leading Tory funders have also had numerous meetings with cabinet ministers, including some not recorded in official transparency data. One such meeting was held between Brexit secretary David Davis and Lord Bamford, chairman of JCB. Davis later went on to work as a 'external advisor' to JCB, earning £60,000 for twenty hours of work a year.
'People's Peer'
Ranger's peerage had been widely tipped. The businessman had previously applied to be a non-partisan 'People's Peer' in both 2007 and 2010, and then in 2013 unsuccessfully attempted to sue the House of Lords Appointments Commission to release the unsolicited correspondence it had received opposing his nomination.
When Ranger was made a peer in September, he told India Today that Theresa May "gave me the peerage to make sure that I support the party".
He is not the only senior Conservative donor to receive a major honour. Almost two dozen received knighthoods or peerages after becoming major Tory funders, including billionaire knight Henry Keswick and Stanley Fink, the 'godfather' of the UK hedge-fund industry, who was made a lord in 2011, and has given £1.77 million to the party this decade.
Conservative appointments to the Lords have included hedge-fund manager Michael Farmer, who has given more than £6.4 million to the party since 2010, and City bankers James Lupton (£3.3 million) and Alexander Andrew Fraser (£3 million). Recruitment tycoon David Brownlow, aeronautics millionaire Michael Bishop and Next boss Simon Wolfston are all among the elite Leader's Group of donors who have been made lords.
In all, 36 of the 200 Leader's Group members identified by openDemocracy received major honours after becoming major Tory donors. This figure includes eleven top donors who have received knighthoods since 2009. The same number have been elevated to the House of Lords.
Conservative donors have also received dozens of other honours. Knighthoods have gone to Leader's Group members including hedge-fund managers Michael Hintze and Paul Ruddock, and Bristol Port owner David Ord.
Not a new scandal
The question of party donors receiving honours has caused political storms before. In 2006, Labour peer Lord Levy was arrested but not charged during the 'cash for honours' scandal. He was cleared of any wrongdoing after a sixteen-month investigation. At the same time, the Crown Prosecution Service explained what was and was not allowable.
Making a political donation "in the hope or expectation of being granted an honour" is not illegal, the CPS said. Neither is giving an honour as a reward for a political contribution. But the law is broken when it can be proved that it was agreed that a donation would be made "in exchange for an honour".
In September, Theresa May was accused of cronyism after using her resignation honours list to reward some of her closest political allies. Recipients included Tory treasurer Ehud Sheleg, who received a knighthood. The art dealer – who was involved in a controversial online investment industry – has given the party more than £3 million.
May's predecessor David Cameron was also criticised for rewarding donors. In 2015, the millionaire former Tory party treasurer Henry Angest was knighted in the Queen's birthday honours list. The banker has channelled more than £8.5 million to the Conservatives in loans and donations over the years.
Other recipients of honours have included Mick Davis, who was given a knighthood in 2015 for his work chairing the Prime Minister's Holocaust Commission. Davis, whose donations to the Tories total £5.6 million, has also served as Tory chief executive and treasurer.
Controversial nominations
Not all those nominated for an honour receive one. Oil mogul Ian Taylor was nominated for a knighthood in David Cameron's 2016 resignation honours, but subsequently asked to be withdrawn from consideration. He later commented: "Bluntly, my wife Tina hates publicity and the honour was becoming a major distraction."

Friends of fintech billionaire Michael Spencer decried "the height of unfairness" after the House of Lords Appointments Commission – the vetting body for the Upper House – blocked his nomination for a peerage three times running. The problem was reported to be concerns around the Libor scandal, in which Spencer's firm was involved. A 2013 settlement cleared senior management at Spencer's firm of involvement in the misconduct.
A clear link between donations and honours showed up in a statistical analysis from the University of Oxford. Leaving donations out of the equation, the scholars calculated the odds of so many peerages going to wealthy party donors being "roughly the same as those of entering Britain's National Lottery five consecutive times, and winning the jackpot on each occasion".
Private meeting with the Brexit minister
Some Leader's Group donors have had regular contact with leading Tory politicians. Since the 2016 referendum, Lord Bamford's JCB has had at least 32 meetings and round tables with cabinet ministers and senior officials.
In January 2019, Boris Johnson gave a speech at JCB's Staffordshire headquarters. Standing in front of a gleaming array of the company's yellow and black mechanical diggers and excavators, Johnson made what was widely seen as a pitch for the Conservative leadership.
He spoke about Brexit and repeatedly praised JCB's business acumen and innovation. It later emerged that three days before the speech, Bamford had donated £10,000 to him.
Bamford drives a classic Ferrari, owns a private plane and a yacht, and has given more than £5 million to the Conservatives. He was made a peer in 2013 and appears to have a particularly close relationship with the former Brexit secretary, David Davis.
When Davis visited JCB's global headquarters in November 2017, a briefing prepared for the minister noted that Davis had already had a number of meetings that year with JCB "including dinner with you and a small group in September".
According to documents seen by openDemocracy, Bamford and Davis appear to have had a private meeting while Davis was still a minister that was not disclosed on official government transparency data. The discussions centred around Brexit.
A spokesperson for the Department for Exiting the European Union said: "As this was a private meeting, rather than a meeting on official government business, the department does not hold information about the timings and attendees."
After Davis resigned as Brexit secretary he was hired by JCB as an "external adviser", earning £60,000 for twenty hours of work a year.
Lobbying and Bahrain
openDemocracy has also identified at least 38 meetings and round tables between Japanese tech giant Fujitsu and ministers and senior officials since June 2016. Simon Blagden, until earlier this year Fujitsu's UK chief executive, has given more than £200,000 to the Conservatives.
In June, Theresa May sparked controversy when it was reported that she was proposing to make Blagden the government's next trade and investment minister. In the end, he did not take up the role.
Fujitsu, which had lobbied the British government to adopt its proposals for the Irish border after Brexit, donated almost £15,000 to the Conservatives earlier this year.
Another Tory donor who has had meetings with government is Ayman Asfari, chief executive of UK oil and gas firm Petrofac. He has given the Tories nearly nearly three-quarters of a million pounds. Both David Cameron and Theresa May were criticised previously for lobbying the Bahraini government on Petrofac's behalf.
Petrofac has been accused by prosecutors of maintaining a fake set of accounts to disguise the payment of bribes to foreign government officials, according to a recent report in The Guardian.
Earlier this year it emerged that the British government had underwritten a £750 million loan to Petrofac following meetings between Asfari and two cabinet ministers in 2016.
Political power being "bought in secret back-room deals"
The Scottish National Party's Tommy Sheppard described openDemocracy's findings as "shocking", adding: "We need a full Cabinet Office enquiry into this. It seems that political power is being bought at the highest levels in the UK in secret back-room deals."
Tamasin Cave of transparency campaign group Spinwatch said: "When Cameron warned us of a 'cosy club at the top making decisions in their own interest', this is literally what he was describing. The lunches, the hospitality, the quiet word in your ear," she said. "We all know how it works."
"These donors invest in the Conservative Party and expect a return. If they got nothing for it, they wouldn't part with the cash. It puts the Conservatives in hock to people whose private, commercial interests are often at odds with what's good for the rest of us."
A Conservative Party spokesperson: "Party donations do not play any part in the honours selection process."
On March 24, 2020 the following comment was added on behalf of Lord Ranger:

"The published story does not provide an accurate picture of my work and social contribution to Britain. I take this opportunity to give an informed picture.
"My company Sun Mark Ltd, is the only company in the UK to have won an unprecedented 5 consecutive Queen's Awards for Enterprise in International Trade. Sun Mark today exports British products to over 130 countries sustaining thousands of British jobs.
"Giving back to society is most important to me, and the Armed Forces are close to my heart , having supported Help the Heroes and Combat Stress.  I am proud to have been able to sponsor the building of a student hostel at The University of West London University and the Centre for Graduate  Entrepreneurship at London South Bank University, as well as my close association with The Princes Trust and Thames Hospice and as an Apprenticeship Ambassador for the government.
"I am actively involved with community organisations, as the founding member and Chairman of the Pakistan India & UK Friendship Forum, Chairman of the British Sikh Association, Member of the Memorial Gates Commemoration Committee which keeps alive the memory of the fallen soldiers of the Commonwealth. I was the founder of the Britain Asian Conservative Link. Currently serving as the Co-Chairman of the Conservative Friends of India, I am constantly working to build better engagement between the British Indian community and the Conservative Party and Britain's links with India.
"Being ennobled as a Peer has been the fulfilment of another lifelong dream and I look forward to further serving the country as a Member of House of Lords."
Read more
Get our weekly email