Dark money think tank's own advisor accuses it of 'hiding' behind charity law to lobby
'Disillusioned' Institute of Economic Affairs advisor criticises hard Brexit think tank – while new documents show it privately benefited from furlough scheme it publicly attacked.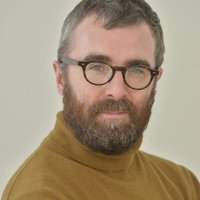 28 October 2020, 10.52am
One of the most influential secretly funded think tanks in Westminster, the Institute of Economic Affairs, is "a provocative attention seeker" masquerading as a charity to act as a lobbying outfit – according to one of its own advisors.
Anthony J. Evans – who is listed as a member of the IEA's shadow monetary policy committee – says that the think tank, which refuses to declare its donors, prioritises "trolling" critics on social media over policy formulation and hides behind its status as an educational charity to lobby.
"Being an education-based charity, and being a lobby group, are two separate things. You shouldn't hide behind the former to engage in the latter," Evans wrote earlier this year, in a newsletter entitled 'Gripes with the IEA'.
Evans, a professor of economics at ESCP Europe Business School in London, published a book with the IEA in 2018. But in his newsletter he wrote that "for some time" he had been "disillusioned with the direction that the IEA is heading".
The Covid-19 public inquiry is a historic chance to find out what really happened.
"There's been a strategic choice to move away from being a serious, well respected representation of the best free market thinkers, towards being a provocative attention seeker," Evans wrote, adding: "I have hesitated about doing anything, and have no desire to make any public criticism. But believe that many people within the movement, especially in the US, are oblivious."
"Maybe we just need our esteemed free market think tanks to act a little more... esteemed," he concluded.
The Brexit influencing game
Evans's critique comes at a time when the IEA has been enjoying its highest level of access to the British government in decades. Numerous cabinet ministers are long-term IEA allies, including foreign secretary Dominic Raab and his home office counterpart Priti Patel.
Being an education-based charity, and being a lobby group, are two separate things. You shouldn't hide behind the former to engage in the latter.
IEA director general Mark Littlewood - who has called for sweeping post-Brexit deregulation - was recently appointed as an expert strategic trade advisor to international trade secretary Liz Truss, alongside a number of other senior figures from other right-wing 'Tufton Street' think tanks. The move prompted questions about why secretly funded think tanks were advising the British government.
In 2018, Littlewood told undercover journalists from Greenpeace Unearthed that the IEA was in "the Brexit-influencing game" and offered to facilitate meetings with British cabinet ministers on behalf of a fictitious US agriculture investor. The IEA's Shanker Singham was recently reappointed as a trade advisor despite continuing to work for undisclosed private clients.
The IEA has not always supported the current British government, however, particularly on the pandemic. Last month, the IEA's head of lifestyle economics, Christopher Snowdon, tweeted: "The only people who want another lockdown are communists and incels."
The IEA has also criticised the government for subsiding workers' wages. In May, the IEA's Len Shackleton, a professor of economics at the University of Buckingham, called on the chancellor, Rishi Sunak, to unwind the furlough scheme.
But the IEA itself benefited from the government intervention. The think tank "made use of the furlough scheme to manage a reduction in staff activity that might otherwise have resulted in redundancies", according to accounts filed at Companies House.
The Institute of Economic Affairs' director of communications Annabel Denham said that the think tank's trustees had decided that the government furlough scheme "was the best course of action for us" to avoid lay off.
"We are grateful to our staff – who went above and beyond the call of duty to maintain and further our output while also volunteering to surrender pay and benefits. Please note that our junior staff had their incomes protected," she said.
Media darlings
The IEA's latest accounts show a slight fall in income to just under £2 million last year, but no drop-off in media coverage. "Our intensive communications strategy led to 3,600 media 'hits' across the UK…with IEA staff appearing on high-profile programmes such as the BBC's Question Time and Any Questions and in publications such as The Times and The Economist."
The IEA's media ubiquity – in 2017 the think tank boasted that its media coverage had advertising value worth £66 million – has not pleased all its supporters. Anthony Evans told subscribers to his newsletter: "The IEA's reputation now is primarily for social media impact and mischief."
The academic complained that when he published a book, 'Getting the Measure of Money', with the IEA in 2018, "other than a few tweets when it was launched… there was no real appetite to support the work.
The IEA's reputation now is primarily for social media impact and mischief.
"I can't help but feel that commissioning editors and conference organisation have become lower priorities than trivial policy engagement and social media coverage," Evans added.
The economist said that over time there had been "a noticeable lack of engagement" from the IEA in its shadow monetary policy committee "and a reduction in the quality and depth of the findings". Evans says that he stopped participating in the committee – but "no one appeared to even notice". Indeed, he is still listed as a member on the IEA's website.
From Thatcher to Johnson
Britain's oldest right-wing think tank, the IEA was set up back in 1955 but really gained traction with Margaret Thatcher's rise to power. "Without the IEA," leading neoliberal economic Milton Friedman once said, "I doubt very much there would have been a Thatcherite revolution."
The IEA – which has been criticised privately by others in the right-wing think tank world for its closeness to lobbying interests – does not declare its donors, but it is known to have received money from oil, gambling and tobacco interests. In late 2018, the IEA was forced to withdraw its 'Plan A+' Brexit report after the charities watchdog launched an investigation into it.
Earlier this year, three meetings between Truss and the IEA were deleted from the public register after the international trade department redesignated them as "personal" meetings. The meetings were later reinstated in transparency records but the department has refused Freedom of Information requests from openDemocracy, saying that it holds no information about them.
Documents released to openDemocracy do show that in July 2019, a few days after Boris Johnson became Conservative leader, the IEA's Mark Littlewood wrote to the new prime minister saying: "It was a great pleasure to meet with you last year as the IEA developed and released its 'Plan A+' proposals for a free-trading and global Britain outside of the EU.
"I very much hope the ideas the IEA have produced in our many research papers will be of assistance to you and your team in ensuring Brexit is a great success and that we build a pro-enterprise, outward-looking Britain in the years ahead," Littlewood added.
"All of us at the Institute wish you every success in your endeavours."
The previous day, Littlewood wrote to Andrea Leadsom saying he "would be happy to arrange a meeting with one of our experts" for the newly appointed energy secretary. The IEA director said that the think tank also holds "regular private political economy lunches and suppers".
Leadsom later responded saying she "looked forward to working with the Institute of Economic Affairs" and asking Littlewood to share details of upcoming IEA events with her office.
Responding to Evan's newsletter, the IEA's Annabel Denham said: "Anthony J Evans writes that he has "no desire to make any public criticism," and I would like to respect his wishes. The IEA regularly debates our priorities with stakeholders, including some of the issues raised by Anthony J Evans, and we look forward to debating them further."
"The IEA will continue to educate the public on the role of the state in society, and this remains a central theme in our current series of Covid-19 briefings papers, which examine the immediate and long-term impacts of the UK's response to the pandemic," she added.
This article was amended on October 29 to reflect that the IEA's director of communications is Annabel Denham, not Annabel Denham as originally stated.
From coronation budgets to secretive government units, journalists have used the Freedom of Information Act to expose corruption and incompetence in high places. Tony Blair regrets ever giving us this right. Today's UK government is giving fewer and fewer transparency responses, and doing it more slowly. But would better transparency give us better government? And how can we get it?
Join our experts for a free live discussion at 5pm UK time on 15 June.
Hear from:
Claire Miller Data journalism and FOI expert
Martin Rosenbaum Author of 'Freedom of Information: A Practical Guidebook'; former BBC political journalist
Jenna Corderoy Investigative reporter at openDemocracy and visiting lecturer at City University, London
Chair: Ramzy Alwakeel Head of news at openDemocracy
Read more
Get our weekly email