Exclusive: Boris Johnson's Culture Minister under fire over 'clearly inappropriate' failure to end relationship with media company
John Whittingdale, appointed to 'whack' the BBC, accused of 'clear conflict of interest' over continuing his lucrative role with global news agency, while questions mount over his 'bizarre' resignation timeline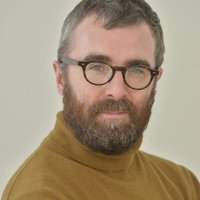 4 March 2020, 12.01am
John Whittingdale is under pressure over a potential breach of the ministerial code, after an openDemocracy investigation found that the recently-appointed culture minister and longtime BBC critic remained a paid director of a media company for more than a week – although his department claimed that he had tendered his resignation immediately.
Questions have also been raised about the "bizarre" timeline surrounding Whittingdale's eventual resignation from the board of SWNS Media Group.
Politicians and transparency campaigners have labelled Whittingdale's continued directorship with SWNS a "clear conflict of interest" for a minister. SWNS has paid the former culture secretary more than £30,000 since 2017 to advise the firm on "media policy" – which is now Whittingdale's ministerial brief.
SNWS has also publicly lobbied for a weakened BBC, and the firm could stand to profit handsomely from such a move. A government source described Whittingdale's job as being to "whack" the BBC, and he has publicly backed a number of moves to scale back the corporation's influence.
Get one whole story, direct to your inbox every weekday.
The Department of Culture, Media and Sport told openDemocracy that Whittingdale had resigned from SWNS "upon taking up his role at DCMS." He was appointed as a minister on February 14.
However, on February 25, Companies House records still identified Whittingdale as a director of SWNS. That day, openDemocracy called the firm to verify if this information was correct. After checks with senior officials, a company spokeswoman in London confirmed Whittingdale was "a director", and "on the board".
The following day, February 26, new documents appeared on Companies House stating that Whittingdale's directorship had been terminated on February 22.
But the termination document was filed electronically on February 26: the day after openDemocracy's call.
"If openDemocracy had not asked about Mr Whittingdale's on-going directorship, when would he have resigned?" asked Tamasin Cave, of the transparency campaign Spinwatch. "The culture minister could still be the director of a media company today."
SWNS, which boasts of employing over 100 journalists in nine offices stretching from London to New York, was repeatedly asked to explain why the company initially confirmed a government minister with media responsibilities was on their board, and why the document ending Whittingdale's directorship was submitted to Companies House following openDemocracy's call.
The firm said that Whittingdale had "stated his intention to resign" on February 14 and had "formally" done so on February 22 (a Saturday). When asked to produce evidence to support this timeline, the firm did not do so. Andrew Young, a SWNS director speaking on behalf of the company, said that he had only become aware of openDemocracy's interest in Whittingdale's directorship on February 26, the day after our call.
The Department for Culture, Media and Sport also declined to explain the discrepancy between the date of Whittingdale's supposed resignation, February 14, and the account provided by SWNS.
"Not appropriate behaviour"
Sir Ian Kennedy, the former chair of the Independent Parliamentary Standards Authority, said Whittingdale had "form" in "engaging in behaviour that is not what one regards as appropriate for tribunes of the people."
Meanwhile the former Shadow Culture Secretary, Chris Byrant, said Whittingdale's failure to end his directorship at SWNS was "clearly inappropriate" adding: "Ministers have to be genuinely impartial but this conflict of interest means that John Whittingdale should at the very least step away from any issue that involves the BBC, broadcasting and media ownership."
The Scottish National Party's culture spokesman John Nicolson MP said: "It can't be right that ministers leave government, then take lucrative jobs in the private sector in the industry for which they held ministerial responsibility."
And Tamasin Cave said: "John Whittingdale has earned tens of thousands from a company that has been lobbying for a slice of the BBC's budget. At the point that he was given public responsibility for reforming the BBC, he should have quit that job immediately. That he didn't suggests a relaxed attitude to ministerial standards and rules."
Whitehall sources told openDemocracy they were surprised that Whittingdale had not immediately resigned from SWNS and said any continuing link to a media group was a grave ministerial error.
An experienced executive with links to some of the UK's largest media companies, called the timeline of Whittingdale's exit from SWNS, "bizarre".
SWNS Media has previously told Parliament that the BBC should treat news agencies like independent producers and be legally compelled to hand over 25 percent of key news budgets to outside commercial organisations. The reported reforms of the BBC championed by Whittingdale, including scrapping the licence fee, could be a financial bonanza for firms like SWNS.
Boris Johnson last year restated his commitment to a hard-line ministerial code where there can be "no perceived conflicts of interest". But under the current rules, only the prime minister can order an investigation of potential breaches of the ministerial code.
Sir Ian Kennedy said it was now time for a new "conduct and standards regulator to be established… You can't have MPs regulating compliance with their own standards"
---

A "Bizarre" Timeline:

October 2014 - South West News Service makes submission to the Culture, Media and Sport Committee, chaired by John Whittingdale, on the Future of the BBC, calling for local media to be be given a cut of the BBC's regional budget for court reporting

May 2015 - John Whittingdale appointed secretary of state for culture, media and sport

July 2016 - Whittingdale sacked by Theresa May

March 2017 - Whittingdale tells Parliament that local media needs help to fund court reporting

April 2017 - Whittingdale begins advising South West News Service, paid £1,000 a month to advise "on media policy"

April 1 2019 - Whittingdale becomes "a non-executive director" of SWNS, paid £1,250 a month for eight hours work, according to his Register of Interests

December 17 2019 - SWNS register Whittingdale as a director. Eight months after he says he has taken a post on the board, according to a form filed at Companies House in January 2020

January 2020 - Whittingdale calls on the government to ensure that "court proceedings are properly reported by trained journalists"

February 14 2020 - Whittingdale appointed as a junior culture minister. Brief includes media. DCMS say Whittingdale tendered his resignation "on taking up his appointment". SWNS say he "stated his intention to resign as soon as his appointment was announced"

February 22 2020 - Whittingdale "formally" resigns "by email", according to SWNS.  They decline to provide supporting documentation

February 25 2020 - SWNS tell openDemocracy Whittingdale is "a director" and "on the board". Whittingdale still listed as director at Companies House

February 26 2020 - Online form filed at Companies House stating that Whittingdale terminated SWNS directorship on February 22.  Whittingdale still appears on SWNS website as a member of the "advisory board".  SWNS say this may be "cached detail" 

February 28 2020 - SWNS director says that Whittingdale has no "ongoing links" with media firm

---
Controversial minister
Whittingdale has long been a controversial figure in Tory politics. In 2016 it was revealed that his relationship with a sex worker had been known, but kept unpublished, by four national newspaper groups: Mirror Group, Rupert Murdoch's News UK, Associated Newspapers, and Evgeny Lebedev's Independent. (Whittingdale maintained that he had been unaware of the woman's profession.)
At the time, Whittingdale was in charge of media regulation which most newspaper groups were opposed to. The relationship left him increasingly open to potential blackmail.
Whittingdale, a staunch Brexiter, has also taken a keen interest in Russia and Ukraine. He has been close to Dimitry Firtash, a pro-Kremlin Ukrainian oligarch currently wanted in the US on corruption charges.
Ahead of last year's general election Whittingdale received £8,000 from a company owned by Alexander Temerko: a Russian oligarch who has held posts in the Russian defence ministry and at the Russian oil and gas company, Yukos. He became a British citizen in 2011 and has donated £1.3 million to the Conservative Party.
Whittingdale had initially led the DCMS as culture secretary in David Cameron's government from May 2015. He was dismissed by Theresa May in July 2016 in her first reshuffle as prime minister.
When Boris Johnson made the unusual decision to appoint Whittingdale as a junior minister in the culture department he had once led, a government source described Whittingdale's job as being to "whack" the BBC by reducing its channels, scaling back the BBC website and replacing the licence fee with a subscription model.
Whittingdale, whose new official brief covers media, remained very close to the media industry after leaving DCMS in 2016, marketing his experience and insider knowledge of the UK news and broadcasting industry. He is said to have kept up friendships with leading figures in Rupert Murdoch's News UK and Times Newspapers and has earned tens of thousands of pounds providing advice to media companies.
"Conflict of interest"
Records show that Whittingdale's relationship with the SWNS Media dates back several years. He began advising the company in April 2017, earning £1000 a month for providing "advice on media policy and regulatory developments" according to the Register of Members' Interests.
When he took the job, Whittingdale told the advisory committee on business appointments that his role was "unlikely to involve contact with government."
A few weeks before he started being paid to advise SWNS, Whittingdale told Parliament that local media needed help to fund court reporting – two years earlier SWNS said that local media groups should be given a cut of the BBC's regional budget to cover courts, in a submission to DCMS committee that Whittingdale chaired.
In January 2020, Whittingdale called on the government to ensure that "court proceedings are properly reported by trained journalists so that justice can be seen to be done" – a move that could benefit SWNS.
SWNS boasts that its global customers include the Sun and Daily Telegraph newspapers along with websites such as the Mail Online.
The board of SWNS includes former Sun reporter, Chris Pharo and Paul Potts, who is also a director of Times Newspaper Holdings Limited. Potts, a former member of the Channel 4 board and a former chief executive of the Press Association, is a close friend of Whittingdale.
In April 2019, Whittingdale became a "non-executive director" of SWNS earning £1250 a month from SWNS for eight hours work, according to the Register of Members' Interests.
But according to documents filed with Companies House, Whittingdale only became a director of SWNS in December 2019 - with the documentation notifying Companies House only lodged in January 2020.
Andrew Young at SWNS, told openDemocracy that Whittingdale had "briefly" been a director of the company before resigning in February.
After openDemocracy queried the timing of Whittingdale's resignation from initially SWNS, Mr Young told openDemocracy that Whittingdale had "stated his intention to resign as soon as his appointment was announced" and had "formally" resigned on February 22, adding: "This is being processed at Companies House."
However, Companies House was not notified of Whittingdale's resignation until an email sent on February 26 by SWNS. The change would have been made "almost instantaneously," Companies House told openDemocracy.
Young declined requests to provide documentary evidence of Whittingdale's resignation on February 22, which was a Saturday.
Young also told openDemocracy on February 28 that Whittingdale had no "ongoing links" with the firm. But just two days earlier - after he had apparently resigned - Whittingdale was still listed as an advisor on SWNS's website site.
When asked about Whittingdale's continuing presence on the company website, Young said that "Google searches may though still return cached detail." He added that the company regretted losing Whittingdale's "sage counsel and guidance".
The Ministerial Code states that "Ministers must ensure that no conflict arises, or could reasonably be perceived to arise, between their public duties and their private interests, financial or otherwise."
Kyle Taylor, director of the campaign group Hacked Off, said that there "is a clear conflict of interest for a minister to also be a director of a news agency."
He added that "instead of media reform in line with the Leveson recommendations, what we are seeing is a revolving door between the media industry and Boris Johnson's government that is only getting worse."
Serial critic of the BBC
During his time as culture secretary and throughout his years as chair of the DCMS Select Committee, Whittingdale has been a serial critic of the BBC. He has launched numerous attacks on the BBC's influence and independence, and backed a Treasury assault on the corporation's finances led by George Osborne. (In 2015, Osborne told Rupert Murdoch about planned changes to the BBC's funding before the BBC were officially informed.)
Whittingdale often backed the claim made by James Murdoch, in 2009, that the BBC has "imperial ambitions" that need to be stopped. Murdoch has warned that "free news" on the BBC website is making it "incredibly difficult" for private companies.
SWNS would be one of many companies who would see their business grow substantially if the BBC was scaled back and their website's presence scaled down.
The BBC is the unchallenged giant in online news, and according to media reports Whittingdale's role is to once again prepare a new assault on the corporation, scrap the licence fee and introduce a new funding system similar to a subscription service.
Any move to reduce the size of the BBC's online operations is expected to benefit commercial news operations.
SWNS claims its output is the "perfect fuel for modern digital publisher" and says it works with national and international publishers and broadcasters.

Also read, the real Whittingdale scandal: a cover up by the UK press.
Read more
Get our weekly email