Exclusive: DUP dark money man in 'very unusual' investment scandal
Richard Cook signed an oil deal with a firm run by a convicted Texan fraudster. The Scottish company involved has gone bust owing creditors millions and leaving a trail of 'unanswered questions'.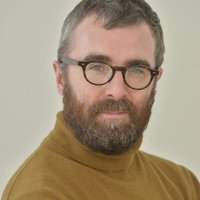 16 May 2020, 10.00pm
The man behind the Democratic Unionist Party's mysterious £435,000 Brexit donation has found himself caught up in a scandal involving a bankrupted British businessman, a convicted American fraudster, Texan oil wells, Scottish international footballers and investors out of pocket to the tune of at least £1.3 million.
Richard Cook signed a deed of trust between a Scottish company known as HGEC Capital Ltd and a Texan oil firm run by a convicted fraudster, an investigation by openDemocracy and the Sunday National can reveal.
Both companies have now gone into administration.
Cook – who was the chairman of the Constitutional Research Council, which made the record-breaking gift to the DUP just weeks before the Brexit vote in 2016 – also registered HGEC Capital's website.
The Covid-19 public inquiry is a historic chance to find out what really happened.
Cook made a number of visits to the US on HGEC Capital's instruction but it is not clear what his role with the company was.
Scottish administrators have described the situation as "very unusual and problematic". They said that HGEC Capital's creditors were owed more than £1.3 million but that the true figure could be "significantly" higher.
Dealing with a fraudster
HGEC Capital was formed in Glasgow in March 2018. The following month, the Scottish firm agreed to lend $14.3 million to Texas Gulf Coast Secured Lenders Joint Venture LLC in return for oil and land rights in Chambers County, Texas. Richard Cook was trustee in the deal.
The 'record owner' of the Texan properties, according to the deed, was a US company called Houston Gulf Energy Corporation. This firm was run by John Ehrman, who at the time was being indicted by a grand jury over a $2.3m lease fraud involving a series of oil wells in Texas.
Ehrman, who had been described by a Texan judge almost a decade earlier as "a repeat offender with criminal convictions for securities fraud," was sentenced to 42 months in prison for fraud in August 2018. Ehrman previously been given six months for deceiving investors as part of a stock price inflation scheme.
In a brochure circulated to potential Scottish investors and seen by openDemocracy, HGEC Capital said that it had launched a "joint venture" with Houston Gulf Energy Corporation in the US, for what the firm said was an estimated $1 billion reserve of oil in Galveston Bay.
In the leaflet, HGEC Capital said the downturn in the oil price has presented investors with an opportunity.
Mouth-watering returns
The company listed a number of oil and gas sites which it claimed to have a current asset value of roughly $89 million, but which it said would be worth $666 million in 12 months' time.
This is a 'loan-note' investment, where the investor effectively lends money to a company which then uses it to invest in its own assets and then pays back over time at a high rate of interest.
As an unregulated investment, the offer was not covered by the UK's Financial Conduct Authority rules and financial services legislation. While the returns were potentially mouth-watering, there was also the risk of complete loss.
At this stage there are many questions unanswered and our investigations into the receivership, the assets and the funds ... are ongoing
The Scottish administrator's report reveals that Houston Gulf Energy Corporation was placed in insolvency in Texas in March 2019. According to court documents in the US, when US Marshals tried to visit the company's Texas address late last year they found that the premise "has a lock on door due to non-payment of lease".
Richard Cook said that he "had no involvement with any investor in, or in securing any investment in" HGEC Capital and he was now working for creditors left out of pocket by the firm's collapse "with a view to securing recovery of funds."
'Questions unanswered'
In February this year, Ayr Sheriff Court appointed administrators to HGEC Capital following a petition submitted on behalf of Luxe Fund and Rosetta Private Equity Fund, which are "segregated portfolios" of Carlton James Mollitium Offshore Fund Manager Platform SPC, a Cayman Islands-registered fund based in Wiltshire.
In a report in April, HGEC Capital's administrators said that there were "major deficiencies in the Company information that has been made available… leaving many serious questions over the Company's administration and events leading up to the administration."
The sole director of HGEC Capital is Ayrshire businessman Kenneth Campbell. According to papers filed with Companies House, Campbell has so far failed to provide administrators with "any information relating to the Company's assets, its trading and financial position, details of the sums invested in the Company or its investment(s) in the oil and gas venture in Texas.
"At this stage there are many questions unanswered and our investigations into the receivership, the assets and the funds which we are led to believe have been invested in the joint venture are ongoing," the administrators added.
Campbell was declared bankrupt in December 2019. However, he is still listed as the director of three companies, including Serenity Life UK, a Glasgow-based firm which claims to have over 30 years' experience in estate planning and wills.
Unfortunate investors
HGEC Capital was part of a joint venture with Houston Gulf Energy Corporation, according to the administrator's report. The Texan company was run by John Ehrman, who is currently serving a three-and-a-half year for allegedly selling ownership interests in oil and gas leases on a Texan ranch that he did not actually own.
At least 34 investors are known to have handed money over to HGEC Capital, with sums ranging from £5,000 to £185,000.
And while the administrators have discovered debts of £1,396,018.97, they say that the one conversation they've had with Kenneth Campbell, HGEC Capital's director, led them to believe that the "total sums due to unsecured creditors may well be significantly in excess of the sums listed".
Despite those significant sums HGEC Capital has just £7,700.88 in the bank.
Campbell has been involved with football clubs in the past, and is well known in footballing circles. He sponsored shirts for Clyde FC in 2015. It's understood HGEC Capital approached a number of high profile football players, including members of the Scottish international squad.
Mr. Ehrman is a repeat offender with criminal convictions for securities fraud. You don't usually see repeat conviction
DUP dark money
Richard Cook made the news when details of the Constitutional Research Council's huge donation to the Democratic Unionist Party became public in 2017 following a lengthy openDemocracy investigation. Almost all of the record-breaking £435,000 was spent outside Northern Ireland, including a prominent wraparound advert in the Metro newspaper – which is not available in Northern Ireland.
The identity of the CRC's donors have never been made public due to donor secrecy laws in operation in Northern Ireland at the time. This loophole has since been closed.
The DUP was under no obligation to reveal the CRC as the source, and did so voluntarily. The only detail to come out about the CRC is that Cook chairs the body.
He has confirmed the CRC has an executive committee, but has declined to name its members, put a figure on how much it has raised, or talk about other specific causes that have been funded.
Cook, who owns a modest house in East Renfrewshire, has also consistently refused to say who gave the CRC the £435,000. He is under no legal obligation to provide the donor names, prompting critics to describe it as an example of "dark money".
Speaking to the Sunday Herald in 2018, Cook said of the body he chairs: "The CRC is regulated by the Electoral Commission. We operate solely in the UK. We accept donations only from eligible UK donors. We donate solely to permissible UK entities. Any suggestion that we have done anything else is basically defamatory."
On who had contributed financially to the CRC, he said: "I'm not going to get into the donors, like I am not going to get into the members."
A previous openDemocracy investigation into Cook's recycling business found an international trail of regulatory concern, legal action and debt stretching from the Indian port city of Cochin to a California courtroom.
A former vice-chairman of the Scottish Conservatives, Cook has made several attempts at getting elected for the Scottish Tories. In 2010, he tried to dislodge Labour's Jim Murphy in East Renfrewshire, but lost by around 10,000 votes.
Speaking in the forthcoming book 'Democracy for Sale: Dark Money and Dirty Politics' (by Peter Geoghegan, author of the present article), the former Scottish Labour leader Jim Murphy said that Cook was "a bizarrely unlikely middleman" for the huge donation that went to the DUP.
"It's hard to believe that any millionaire in Britain who has wide networks and deep pockets would single out Richard Cook as a conduit of so much dark money to the DUP," Murphy said.
"With the passage of time this scandal only grows in importance," he added. "The most important vote in the UK's history was the subject of a concerted effort to disguise huge payments made to the DUP to get the UK out of the EU."
Asked about HGEC Capital, lawyers acting for Cook said he was "retained to report to HGEC on certain investments he was instructed HGEC wished to make".
They added: "At no time did Mr Cook ever have a mandate on or access to any bank accounts operated by HGEC whether used for investor monies or otherwise.
"Mr Cook has worked with Begbie's Traynor and the Administrators of HGEC since their appointment and has cooperated fully with them.
"He has been retained by creditors of HGEC to advise them with a view to securing recovery of funds. In the circumstances, where investigations and potential recovery are ongoing, any further comment would be inappropriate at this time.
"Any inference or allegation that Mr Cook took decisions for or acted in any way as a principal of HGEC is entirely denied. Repetition of such inference or allegation is defamatory and will be founded upon and result in immediate Court Action."
Kenneth Campbell had yet to respond to requests for comment at the time of publication.
From coronation budgets to secretive government units, journalists have used the Freedom of Information Act to expose corruption and incompetence in high places. Tony Blair regrets ever giving us this right. Today's UK government is giving fewer and fewer transparency responses, and doing it more slowly. But would better transparency give us better government? And how can we get it?
Join our experts for a free live discussion at 5pm UK time on 15 June.
Hear from:
Claire Miller Data journalism and FOI expert
Martin Rosenbaum Author of 'Freedom of Information: A Practical Guidebook'; former BBC political journalist
Jenna Corderoy Investigative reporter at openDemocracy and visiting lecturer at City University, London
Chair: Ramzy Alwakeel Head of news at openDemocracy
Read more
Get our weekly email