Revealed: Former Tory chairman was secretly appointed as COVID advisor
Role for former Conservative chairman and corporate lobbyist Andrew Feldman prompts fresh concerns about privileged access given to Tory 'friends and donors'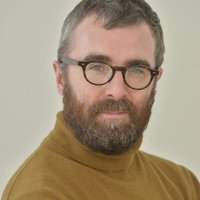 13 November 2020, 3.00am
The British government has been accused of "blatant cronyism" after an openDemocracy investigation found that former Tory chairman, Andrew Feldman, was quietly given a job advising a health minister despite potential conflicts of interest with clients of the lobbying firm that he runs.
Lord Feldman, who has been mooted as a contender for Boris Johnson's next chief of staff, worked as an unpaid adviser to health minister Lord Bethell between March 24 and May 15 this year.
At the time the government was assembling an informal "task force" with private and public sector organisations to scale up coronavirus testing as a precursor to its test and trace programme.
The Tory peer is also managing director of PR consultancy Tulchan. Yet his advisory role, which was supported by a "small civil service private office", according to officials, was never formally announced by the government.
Sign our petition to put pressure on the government to tighten electoral laws and shine more light on political donations. We need to know who is giving what to our political parties.
The Department of Health and Social Care said that the Feldman's appointment had been "fully documented" - but were unable to point to any examples of where his role had been made public before being contacted by openDemocracy.
Such little transparency raises grave concerns about what looks to be blatant cronyism
The revelation raises fresh questions about the sometimes cosy links between ministers and lobbyists.
Rachel Reeves, shadow Cabinet Office minister, said the government should not be giving privileged access to power to "friends and donors".
"The fact they do so time and time again, and with such little transparency raises grave concerns about what looks to be blatant cronyism," she said.
Neither Lord Feldman nor Tulchan received any payment for the advisory work and there is no suggestion that the peer was involved in any procurement decisions. Tulchan said Lord Feldman stopped sitting in the Lords in June this year to avoid the appearance of a conflict of interest.
David Cameron's best friend
Once described by David Cameron's as "one of my oldest and best friends", Feldman attended Oxford with the former prime minister and was put into the House of Lords in 2010. He is director of the Conservative Foundation which aims to raise funds to 'safeguard the Conservative Party's finances'.
Feldman joined Tulchan in 2018. The PR firm's clients include Bunzl, the FTSE 100 listed supplier to the NHS, which received contracts to supply PPE during the pandemic including a £18m order for type IIR masks, a £27m contract to supply examination gloves and a £17m deal to provide FFP3 masks — all awarded without a competitive tender process.
However, Bunzl pointed out that those orders were from NHS services in Scotland and Wales under their "longstanding" existing framework procurement arrangements which have been in place for many years. "Bunzl did not receive any orders for PPE from the central government procurement process convened by the Cabinet Office during the pandemic," it said.
The agency also previously represented Syncona, a healthcare investment firm, which took part in seven meetings attended by Bethell, Feldman and health secretary Matt Hancock between April and June this year. Syncona ended its contract with Tulchan in June 2019.
Separately, Lord Feldman has a senior adviser role at TowerBrook Capital Partners, an investment management firm, which has "actively pursued" investments in the "healthcare arena for more than a decade", according its website.
Among its investments was medical outsourcing firm Independent Clinical Services, which provides services to NHS including agency workers. TowerBrook, which declined to comment, announced it had sold ICS in September. ICS also declined to comment.
In a statement Tulchan said the peer was asked by the government in March if he would volunteer to help its COVID response: "This role was advisory and Andrew took no part in decisions made to award contracts or place orders with any companies. We disclosed our full client list."
You can't have a peer sit at the heart of government advising on strategically important decisions and the same peer advising companies hoping to win government contracts.
Feldman's advisory role with Lord Bethell was part of a government-led 'taskforce' to work with industry to tackle COVID-19 according to officials. Transparency data lists 'Andrew Feldman Associates' - the private consultancy of which he is the sole director - as a participant in a series of meetings that included representatives from Amazon, Roche, AstraZeneca and Public Health England.

Feldman was also the third party in a phone call between Meller Designs and Lord Bethell in April to discuss 'Covid-19 testing'. As Byline Times recently revealed, Meller Designs, run by Conservative donor David Meller, has secured government contracts totalling at least £154million to supply hand sanitiser and masks – again the contracts were awarded without competition.
Meller has donated £60,000 to the Conservative Party, with most of this money given during Lord Feldman's tenure as chairman, which ended after Cameron's resignation in 2016.
'Weak checks'
Reacting to openDemocracy's revelations, Steve Goodrich, senior research manager, at Transparency International UK said that although Lords "hold a wealth of knowledge that can be an asset to Parliament and the country, there are weak checks on how they manage the relationship between their public role and private engagements – and the conflicts of interest which may arise.
"That peers are not required to declare financial interests on taking leave of Parliament whenever it suits them is an invitation to escape public scrutiny."
Jolyon Maugham, director of the Good Law Project said: "You can't have a peer sit at the heart of government advising on strategically important decisions and the same peer advising companies hoping to win government contracts.
"It's a state of affairs rich with the possibility for abuse. And one's suspicions are not eased when one learns many of Lord Feldman's clients are awarded such contracts."
A Department of Health and Social Care spokesman said: "Lord Feldman's role was fully documented by the department, and, as with any such adviser, he was not involved in any procurement decisions which were made by officials.
"Lord Feldman's role was unremunerated, and we are enormously grateful for his contribution at a time when the country needed such support."
The role of politically-connected individuals and companies in the UK's COVID response has been heavily criticised. Earlier this week it emerged that a public relations firm paid £670,000 to advise the head of the UK government's coronavirus vaccine task force is run by a longstanding business associate of Dominic Cummings' father-in-law.
From coronation budgets to secretive government units, journalists have used the Freedom of Information Act to expose corruption and incompetence in high places. Tony Blair regrets ever giving us this right. Today's UK government is giving fewer and fewer transparency responses, and doing it more slowly. But would better transparency give us better government? And how can we get it?
Join our experts for a free live discussion at 5pm UK time on 15 June.
Hear from:
Claire Miller Data journalism and FOI expert
Martin Rosenbaum Author of 'Freedom of Information: A Practical Guidebook'; former BBC political journalist
Jenna Corderoy Investigative reporter at openDemocracy and visiting lecturer at City University, London
Chair: Ramzy Alwakeel Head of news at openDemocracy
Read more
Get our weekly email