'Revolving door' watchdog has met only once since Johnson's election win
Exclusive: UK government accused of transparency failings amid growing concerns over ties between business and Westminster after David Cameron lobbying scandal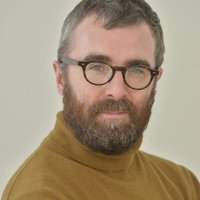 8 April 2021, 3.26pm
The British government has been accused of failing to take transparency seriously after an openDemocracy investigation found that the Whitehall watchdog responsible for vetting lucrative jobs taken up by former ministers has met just once since December 2019.
The Advisory Committee on Business Appointments (ACOBA) normally meets approximately four times a year but has met just once and has failed to publish any minutes in almost a year and a half.
Former ministers and senior civil servants have to notify the appointments watchdog if they plan to accept a job in the private sector with potential links to their former area of responsibility. Since 2010, ACOBA has not refused a single application.
ACOBA was last month embroiled in the David Cameron lobbying scandal, when it emerged that a former head of UK government procurement had failed to notify the watchdog before taking a senior post at Greensill Capital. Cameron had unsuccessfully lobbied ministers to give state funding to the now-collapsed finance group.
The Covid-19 public inquiry is a historic chance to find out what really happened.
ACOBA was branded a "toothless regulator" by a parliamentary committee in 2017 after former chancellor George Osborne took a £650,000 a year job with fund manager BlackRock after he left office.
Former Conservative minister Eric Pickles took over as ACOBA's chair last April.
ACOBA's casework is conducted on a rolling basis but the committee has also met roughly every three months over the last decade. Just days before Britain entered lockdown last March, the watchdog announced it would be "operating as usual but working remotely" but has held only one meeting since then, online in July.
A spokeswoman for ACOBA said the committee had not met more often as no applicant had asked to meet the watchdog. She added that minutes would be published next month.
Everybody knows that ACOBA is not fit for purpose. Countless parliamentary committees have found this
Transparency campaigners have questioned the watchdog's explanation for meeting only once since December 2019. Published minutes of previous meetings show that the committee often discusses a range of issues including governance, compliance and data handling.
Steve Goodrich, senior research manager at Transparency International, said that ACOBA's lack of meetings was symptomatic of "a complete lack of safeguards" to prevent abuse of the "revolving door" between business and government.
"Everybody knows that ACOBA is not fit for purpose. Countless parliamentary committees have found this, media reports have found this," Goodrich said.
"There is a lot of bold rhetoric about tackling corruption abroad but when it comes to closer to home there doesn't seem to be the willingness to make the system of integrity in public life work as it should."
Labour's shadow cabinet office minister Rachel Reeves, who had called for an investigation into the Greensill affair, said that there were "gaping holes in government accountability and transparency".
"Action must be taken now to strengthen ACOBA, and ramp up transparency across government," Reeves told openDemocracy.
Reeves wrote to Eric Pickles last week inviting him to "work together" to improve "the strength of Acoba in a cross-party way". Labour has proposed establishing an Integrity and Ethics Commission in the wake of scandals around lobbying and COVID contracting.
The Advisory Committee on Business Appointments is a non-departmental public body that has no enforcement powers and depends on voluntary cooperation from applicants.
Records published by ACOBA cover only those appointments taken up within two years of leaving the government. After that there is no obligation to seek permission from the watchdog to accept a new job, nor do ex-ministers have to publicise it unless they continue to serve as MPs.
There are 'gaping holes in government accountability and transparency'
Earlier this year, openDemocracy revealed that former transport minister George Freeman had broken the ministerial code by failing to declare his work for a company producing protective equipment used by the NHS.
Analysis of official records by the i newspaper found that more than 60 members of David Cameron's administration took up paid private-sector jobs with some link to their government portfolio within two years of stepping down.
In many cases, former ministers took on part-time work while continuing to serve in the House of Commons or the House of Lords. A recent openDemocracy investigation found that MPs earned more than £5m from second jobs during the pandemic.
Pickles, who recently gave evidence to the Committee on Standards in Public Life, has previously said that he was "not convinced" the government's business appointment rules were "embedded strongly enough within the culture of public office" and that more could be done to increase transparency across the system.
Reacting to openDemocracy's findings, George Havenhand, senior legal researcher at Spotlight on Corruption, said: "These revelations raise serious questions about ACOBA's governance and commitment to transparency, and add to growing concerns about the body's suitability to regulate the revolving door.
"If ACOBA wants to be taken seriously and have any impact, it must urgently publish any outstanding minutes and start pushing for meaningful reforms – including statutory footing, increased resources, stronger sanctioning powers and full independence."
ACOBA told openDemocracy: "ACOBA operates transparently, publishing its advice letters in full and minutes of meetings held. It has continued to operate remotely throughout the pandemic, dealing with high levels of casework and all other necessary business by email.
"At its remote meeting in July, the Committee discussed changes to its processes. The minutes of that meeting will be published online after they are approved at its next meeting in May."
From coronation budgets to secretive government units, journalists have used the Freedom of Information Act to expose corruption and incompetence in high places. Tony Blair regrets ever giving us this right. Today's UK government is giving fewer and fewer transparency responses, and doing it more slowly. But would better transparency give us better government? And how can we get it?
Join our experts for a free live discussion at 5pm UK time on 15 June.
Hear from:
Claire Miller Data journalism and FOI expert
Martin Rosenbaum Author of 'Freedom of Information: A Practical Guidebook'; former BBC political journalist
Jenna Corderoy Investigative reporter at openDemocracy and visiting lecturer at City University, London
Chair: Ramzy Alwakeel Head of news at openDemocracy
Read more
Get our weekly email