'Useless' Deloitte accused of PPE failings amid COVID-19 deal secrecy
Revealed: British firms offering to make PPE say they were ignored – MPs demand transparency over major supply deal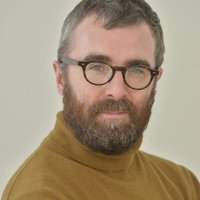 13 May 2020, 9.33am
The consulting giant Deloitte has been accused of presiding over a "useless" system for supplying personal protective equipment (PPE) to NHS staff.
Leading British manufacturers have told openDemocracy that Deloitte failed to return their calls and was slow to respond to their offers of help, while frontline healthcare workers across the UK faced critical PPE shortages.
Deloitte is among the 'Big Four' accountancy firms that have been given key responsibilities in the government's COVID-19 response as part of a fast-track scheme in which contracts – and the sums involved – remain hidden.
Shadow Cabinet Office minister Rachel Reeves has today called for transparency from the government about its deal with Deloitte. The firm has long had close links to government ministers and senior advisers, including current Cabinet Office minister Chloe Smith, and has been involved in a number of accounting scandals.
The Covid-19 public inquiry is a historic chance to find out what really happened.
"Hiring Deloitte [to manage PPE procurement] was a funny thing to do. If there is a fire, you don't call the auditor, you call the fire service," a clothing manufacturer based in northern England told openDemocracy. His firm has been offering to make medical gowns since mid-March.
"Deloitte have been useless," says Kate Hills, the founder of Make It British, which promotes brands that manufacture in the UK. "They have been an unnecessary step in the process, another middle man only focused on price."
"This is yet another story of a government project being handed over to an outsourcing company, like Deloitte, which has failed to deliver and which lacks any transparency," said Labour's Reeves, echoing calls from campaigners who say the government's COVID-19 deals must come under more scrutiny.
Meanwhile manufacturers who have avoided Deloitte's centralised system report more success. P & P Clothing in Nottingham has been making 4,000 scrubs per week for seven weeks, having contracted directly to six NHS Trusts.
"There was too much red tape so we just went with a generic work garment that we'd made before," said Andy Goddard at P & P Clothing. Goddard reports that he is still getting daily emails and phone calls from people desperately in need of PPE.
Government departments declined to release any details of their PPE contracts to openDemocracy.
Deloitte said that it is involved in reviewing British manufacturers who could contribute at scale to PPE production but is not involved in commercial negotiations or awarding contracts.
"Wasted time and dead ends"
On 30 March, a week after Boris Johnson announced a series of strict measures to combat COVID-19, a Deloitte crisis cell was established in the Cabinet Office to deal with PPE procurement for NHS staff.
Deloitte has particularly strong links with the Cabinet Office: minister Chloe Smith was a consultant at Deloitte before going into politics and a senior policy advisor also previously worked for Deloitte, according to documents seen by openDemocracy.
The Cabinet Office and the PPE procurement team at Deloitte soon had a problem: they were overwhelmed by offers of help.
In less than a month, the Cabinet Office received 8,000 emails, including hundreds from wholesalers and manufacturers. All were met with an automated reply. "We will be back in contact shortly to establish more information around the potential opportunity."
Speaking in late April, Kate Hills said that the Cabinet Office and Deloitte lacked expert knowledge of the British textile industry, which has seen a flourishing of small businesses making high-volume fast-fashion items for a domestic market.
"Anyone who knew the industry could have scanned the list in two hours and said who to use," said Hills, who is now coordinating the British Textile Consortium, a group of small and medium-sized textile firms making PPE. "There was a complete lack of understanding about what the UK industry is."
This is yet another story of a government project being handed over to an outsourcing company, like Deloitte, which has failed to deliver and which lacks any transparency
The British government has struggled to source PPE for frontline NHS staff. Competing in a crowded international market has proved challenging, and some of the equipment sourced from production giants like China and Turkey has proved inadequate.
Some British manufacturers, such as Burberry, have started making PPE but many other British textile firms waited weeks even for a reply to their offers of help.
"There was a lot of wasted time and dead-ends, we went round in circles and were directed to more forms," said Rahul Gokani of Amplebox in Leicester, whose company closed when lockdown began despite having the capacity to manufacture 20,000 gowns or scrubs per week. Gokani believes his family business was "put into a pile" and ignored.
Mike Stoll, who runs heritage manufacturer Cooper & Stollbrand in Manchester, says that his 100-year-old company, which made uniforms during World War Two, could produce 100,000 gowns per week. But when his firm offered to help "we were passed around" for two months. He is still waiting for a contract.
Each of the five textile manufacturers that openDemocracy spoke to reported increased stress levels – sickness, repeated loss of sleep and raised anxiety – from knowing they could help, yet having their factories empty during the crisis.
"The government needs to be straining every sinew – mobilising domestic manufacturers as well as our international supply chains – to get PPE to the front line," shadow cabinet minister Rachel Reeves told openDemocracy.

"It is deeply worrying to see that front-line staff in the NHS and social care are still struggling to get hold of the personal protective equipment that they need."
Outsourcing bonanza
International consultancies have been integrally involved in some of the most controversial aspects of the British government's COVID-19 response, including PPE procurement and testing. But these contracts, which did not go out to tender, have not been published.
The public might never know the fees paid out during the pandemic, says Ian Makgill, director of OpenOpps, which monitors public-sector contracts.
"There seems to be a feeling in government that 'we can get away without publishing information'," he said.
"Explaining how taxpayers' money is spent is crucial to making government accountable. We have the technology to do this but no one [in government] is interested."
Last year it emerged that firms including Deloitte and EY – another Big Four consultancy – had been given additional Brexit contracts worth £160 million.
There seems to be a feeling in government that 'we can get away without publishing information'
Despite a string of major accounting scandals leading to fines and regulatory investigations involving the Big Four accounting firms – Deloitte, EY, KPMG and PwC – the firms have received major COVID-19 contracts without competition as regular contracting provisions have effectively been suspended.
As well as working on PPE procurement for the Cabinet Office, Deloitte was recruited by the Department of Health and Social Care to help create a network of up to 50 testing facilities around the UK. The process was much criticised, with hospital bosses wanting to oust the firm last month due to poor performance.
Health officials and industry figures have raised concerns at the rapid outsourcing of work to consultants during the pandemic – particularly regarding transparency around contracts and whether these firms can cope with critical projects during a national health emergency.
Contracts valued at more than £10,000 would normally be publicly advertised and awarded after a competitive tender. Suspending these rules has allowed the government to quickly recruit consultancy firms.
Government departments must publish a contract award notice within 30 days of its agreement, but almost none has done so.
"There is a lack of transparency around these contracts. Government doesn't seem to be publishing any award notices," said Tom Sasse, a senior researcher at the Institute for Government think tank.
Steve Goodrich of the campaign group Transparency International UK said that transparency remains essential even in a crisis: "The longer public spending on COVID-19 remains opaque, the more concerned many will be that something's being hidden from scrutiny. There must be full transparency over public procurement during this crisis."
Both the Cabinet Office and the Department of Health and Social Care declined openDemocracy's requests for detail on contracts signed with Deloitte.
Deloitte has said it agreed to work on coronavirus services for reduced rates, but has declined to release its fees. Senior consultants at the large accounting firms have in the past billed for up to £1,000 per hour, while more junior staff can charge around £300 an hour.
From coronation budgets to secretive government units, journalists have used the Freedom of Information Act to expose corruption and incompetence in high places. Tony Blair regrets ever giving us this right. Today's UK government is giving fewer and fewer transparency responses, and doing it more slowly. But would better transparency give us better government? And how can we get it?
Join our experts for a free live discussion at 5pm UK time on 15 June.
Hear from:
Claire Miller Data journalism and FOI expert
Martin Rosenbaum Author of 'Freedom of Information: A Practical Guidebook'; former BBC political journalist
Jenna Corderoy Investigative reporter at openDemocracy and visiting lecturer at City University, London
Chair: Ramzy Alwakeel Head of news at openDemocracy
Read more
Get our weekly email