Here's how Liz Truss's successor will try to win back Conservative voters
Opinion: Truss leaves behind a divided party trailing in the polls. But there's one policy area it could seize on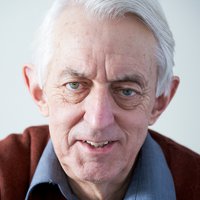 20 October 2022, 2.08pm
After a tumultuous few days, Liz Truss has finally bowed to pressure from her party and resigned as prime minister – raising serious questions about the future of the Conservative Party.
When Truss formed her government, barely two months ago, it was clear from the offset that this would be the most avowedly neoliberal administration in more than three decades. A few commentators, myself included, saw this as a test for the whole approach, rooted as it was in market fundamentalism.
Now, weeks later, we face another Conservative leadership election – albeit seemingly a fast-tracked one this time – and the Tories trailing so far behind Labour in the polls that a heavy defeat, whenever a general election comes, is assumed to be inevitable.
What does this mean for the party Truss leaves behind? Is neoliberalism a dead duck as far as the UK is concerned? Can the Tories find any position that might at least minimise a landslide electoral defeat? And is there a leader in the wings who is willing to take that risk?
The Covid-19 public inquiry is a historic chance to find out what really happened.
Take the ideology issue first. Truss's downfall has not come from a failure of neoliberal policies but from a striking degree of arrogance and hubris that this was the only way. Truss, her doomed first chancellor, Kwasi Kwarteng, and others in her government were all backed up by the Tufton Street Brigade of right-wing think tanks, not to mention the worldwide community of 700+ think tanks and interest groups, religiously supported by plenty of the super-rich. They were convinced that there was no alternative.
Instead, the UK division of this global belief system grossly over-reached itself and immediately came a cropper, with Kwarteng's replacement, Jeremy Hunt, immediately backtracking on virtually every policy. In the circumstances, he had little alternative, though his basic beliefs remain unchanged, as is evident from a wealth of reporting by openDemocracy's Caroline Molloy during Hunt's years of overseeing the creeping privatisation of the NHS as health secretary.
There are certainly deep divisions in the Conservative Party but it remains a low-tax party that has moved to the right and, with a few exceptions, is still content with its basic policies – privatisation, trade union control, financial deregulation, low taxes for the better off, and what is still quaintly described as a 'free market' approach.
For the country, though, things have changed. Amid the current chaos, few people will see the Tories as sufficiently competent to deserve their vote. That leads us to the second issue: is there a policy area that still plays to the Conservative worldview but is not tainted by the failures around Truss's government? In short, the answer is yes – defence.
Related story
27 August 2022 | Paul Rogers
Growing anger over rising inequality makes the UK a testing ground for late-stage capitalist economic model
Before things dissolved fully into chaos earlier this week, Truss called a cabinet meeting covering a range of issues, mostly in the wake of all the policy reversals of the weekend. Much of it was about Hunt's insistence on serious spending cuts but one area was exempted – defence. In this arena, the planned budget increases are to be maintained, with spending still planned to rise to 3% of GDP, well above the current figure and also above the planned increases for almost every other NATO member state.
Hunt has made it absolutely clear that the UK is facing another period of austerity – yet military spending will be protected, with any cutbacks minimal. Indeed it may well take centre stage, supported by several elements that play into Tory hands.
One is Ukraine, which readily translates into fear of a new Cold War, whatever the outcome of the current conflict, and the argument that strong defences are essential. A second element is that defence always plays well with Conservative Party voters and points to the whole 'Great Britain' idea, which a Tory leader is likely to need more than ever as the status of the UK diminishes in just about every other respect. Thirdly, the current Labour Party simply will not take on the Tories, whoever their leader, on this one issue.
It is therefore wise to assume that in the coming weeks this will be seen as the one area for the Tories to point to. Furthermore, the current defence secretary, Ben Wallace, is a former soldier and has kept away from the controversies of the past two months as much as he possibly can. He may say he does not want to replace Truss but that is a position that can change very quickly.
The debate on military spending ignores that the greatest threat to international security comes from the climate crisis
What is odd about this is that any independent analysis of the UK's overall defence posture can readily point to huge deficiencies, so much so that it is easy to argue that increasing spending is simply throwing good money after bad. Time after time, major defence projects have run into major technical and financial difficulties, regularly reported by the independent oversight body, the Infrastructure and Projects Authority.
Then there is the history of recent conflicts. Most recently it has been Afghanistan and the defeat by the Taliban last year, but the UK has also been a major party in failed wars in Iraq and Libya. These are all quietly forgotten but put the internal and external failures together and we get a much more nuanced view of the need to increase military spending. And the whole debate on military spending ignores the elephant in the room, the harsh reality that the greatest threat to international security comes from the climate crisis, with defence postures having little to say about that.
But with these flaws typically ignored – and with the Labour Party deeply reluctant to take an alternative view – it is a reasonable prediction that in the coming weeks and months, whichever Conservative politician winds up in Downing Street, there will be plenty of banging of the drums of war.
From coronation budgets to secretive government units, journalists have used the Freedom of Information Act to expose corruption and incompetence in high places. Tony Blair regrets ever giving us this right. Today's UK government is giving fewer and fewer transparency responses, and doing it more slowly. But would better transparency give us better government? And how can we get it?
Join our experts for a free live discussion at 5pm UK time on 15 June.
Hear from:
Claire Miller Data journalism and FOI expert
Martin Rosenbaum Author of 'Freedom of Information: A Practical Guidebook'; former BBC political journalist
Jenna Corderoy Investigative reporter at openDemocracy and visiting lecturer at City University, London
Chair: Ramzy Alwakeel Head of news at openDemocracy
Read more
Get our weekly email