Seven years in camps: Life for the abandoned victims of IS
Many thousands of displaced Yazidi survivors are still living in unbearable conditions in Iraq, with no foreseeable way out
13 October 2021, 12.01am
In Sharya, under the northern Iraq sky, around 18,000 displaced Yazidis shelter in 4,000 tents. Approximately 3,000 families call the camp their home, and the stench of rubbish hits you well before you can make out the endless lines of fabric structures. It is a devastating place.
Established in 2015 and run by the Kurdistan Regional Government (KRG), with funding from the Turkish emergency organisation AFAD, Sharya Camp is home to the 'internally displaced' (IDPs). Its inhabitants are mostly Yazidis drawn from the Sinjar region of Iraq, having fled Islamic State's (IS) genocidal campaign in 2014. The extreme conditions are striking. Temperatures of 40°C and a lack of air conditioning expose poor sanitation; pits of plastic and polluted streams surrounding the camp illustrate the sense of despair.
In August 2014, IS militants had just begun their reign of terror across Sinjar, displacing an estimated 450,000 Yazidis, not including those who were killed or kidnapped. 3 August this year was a grim anniversary, and one that passed with little international commemoration, nor any sign of a credible long-term agreement or resettlement plan. Today, Sharya is just one IDP camp of many that thousands of survivors call home. Another – Kabartu Camp – is home to thousands more.
People live in these camps because they are either unable or unwilling to return to Sinjar province, with its disputed borders, militias, landmines, mass graves and memories. They stay, and it is awful.
One particularly impressive 17-year-old, Muhsen, spoke to me about his life in the camp. "Imagine in winter, when it is too cold and rainy and windy. Your tent is full of water. You don't have electricity or oil to make your tent a little warm, you are in the tents every day for seven years. In the summer, children burn in the tents. There is nothing in comparison for how tough it is."
The grotesque acts of physical and sexual violence that the Yazidi community suffered at the hands of IS are well known. Despite the hundreds of women who spoke to journalists about their experiences under the caliphate, hoping it would raise awareness and bring help, long-term change has been hard to come by. Seven years on, hundreds of thousands remain abandoned.
"Because we are Yazidis, we have had 74 genocides," Muhsen explains. "Because we are Yazidis, IS raped our aunts and sisters in front of our eyes… they bought our girls for money and forced them and gave them as gifts."
So many feel – with no lack of evidence – that no one cares about them; something 23-year-old Hammad tells me almost as soon as we meet.
Related story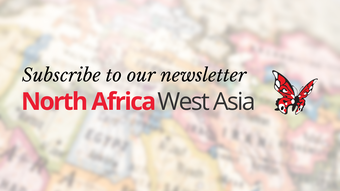 |
Sign-up for weekly highlights, recommendations and stories selected by our editors
Responsibility for the lives of Yazidis in camps across Iraqi Kurdistan is left to depleting non-government organisations (NGOs), and there is a sense of frustration directed at these organisations, which regularly come and go, leaving little change and failing to offer any long-term solutions.
Along with his family, Saeed Yazidkhani, also 23, left Sinjar in August 2014, spending nine days without food and water in the nearby mountains. In 2015, Saeed moved to Qadia Camp in Kurdistan, where he works as a translator for an NGO and teaches English to other survivors of IS. Saeed recounts the difference between the camp then, and now.
"At the beginning, they were trying to give us much food, help, and support. At that time there were many organisations. Now, there are few. We are living in a bad situation; there is no electricity, not enough water. They can't support everyone because they are just non-government organisations."
We are living in a bad situation; there is no electricity, not enough water
The absence of larger NGOs – like Save The Children, War Child, Oxfam – across these IDP camps is striking, although it is no doubt connected to the issues around offering meaningful assistance to those displaced within their own country. Food rations are provided by the government public distribution system, which the UNHCR deemed "very limited and not sufficient as the only means of subsistence".
There is also a lack of sustained international support.
To date, the UK has not taken a single Yazidi refugee, despite spending £8.4bn on military operations in Iraq between 2003 and 2009 (excluding the cost of tackling IS, both in Iraq and domestically). An internal Home Office document has estimated that an adult Syrian refugee benefit claimant can cost the UK up to £23,420 a year, or £10,720 if they are employed.
Young people at Kabartu Camp are frustrated at their situation, and almost every person I spoke to brought up the shortage of employment and educational opportunities.
"When you see your dreams but can't achieve them, it makes you cry… when you know you are in a place that will not provide a good future, it hurts," Muhsen tells me.
The camp's only school has been closed for over a year because of the pandemic. Students fear it might not return until December. They are desperate to study and full of dreams for the future, which mostly take the shape of reaching Europe.
Muhsen rebuffed my persistent praise of Iraq's landscape. "When we say we want to go to Europe, Europeans say to us: why do you want to leave Iraq? Kurdistan is beautiful and nice! But actually, it is not for us Yazidis. It is painful to be in a community that is not accepted, and where people do not want you to be. It is too tough to say in words, but I hope you can feel it a little bit. We are happy to be with you, but in real life we're not. A lot of Yazidis want to leave Iraq not because they don't love their country, but because we don't have any rights here."
Other young people I spoke to also wanted to leave the camp. There is a deep and embedded sense of betrayal among the Yazidi community against Iraq, with many talking about how they felt the country had completely given up on them.
Indeed, as another young man explained, most of the community identifies as Yazidi above Kurdish or Iraqi. In 2014, as IS approached Sinjar, the Peshmerga forces fled. In 2021, with the region under control, there is still no timeline set by the KRG to close the camps. The young man I spoke to feels the international community has entirely given up on Yazidis.
The fate of the survivors is unclear, but if nothing is done, the displaced Yazidi community risks ghettoisation, and joining a long list of abandoned displaced populations in camps across the world.
Related story
23 November 2015 | Andrea Ackerman
Mass murder, rape, slavery, and kidnapping; the situation for the Yazidi community is dire and the international community's reponse has been wholly inadequate.
As of the end of 2020, more than 82 million people worldwide were forcibly displaced, and the UN estimates that, by the end of this year, over half a million more will have fled Afghanistan due to the Taliban takeover in August. But while policymakers discuss the implications of the Taliban's rule over Afghanistan, people in the camps in Iraq care more about their families and personal situations. One worry is that with the increase in Afghan refugees, resettlement demands will follow.
For those who feel resilient enough to return, Sinjar province requires substantial investment to rebuild its electricity and water supplies. Muhsen is doubtful that this will happen. "For sure not. We know that if we returned, we would die before we could accomplish our dreams… we don't know when they (IS) might kill us again."
For Saaed, most people simply don't want to return: the area remains unsafe, and he doesn't see his future there.
A survey conducted by the UN High Commissioner for Refugees in February 2019 found that only 3% of the IDP population displaced from Sinjar intend to return, giving reasons including the presence of mines (42%); lack of security forces (41%); house damaged or destroyed (33%); fear of discrimination (29%); and no financial means to return (13%).
Before August 2014, the majority of Yazidis had a decent standard of living. Today, they live in unbearable conditions, with no foreseeable way out. The idea that the camps might remain in operation for several more years is almost incomprehensible. It is also misguided, biased, and deeply unfair.
As Hammad puts it, "We have lived in the camp now for seven years; we are like other people, we want to leave." The time for the survivors of IS to leave is long overdue. The decision of where they go next should be for them to make.
Read more
Get our weekly email