Exclusive: Tory MP under fire over £4,000 Cheltenham hospitality – days before COVID lockdown
Laurence Robertson was late declaring lavish hospitality from gambling lobbyists at controversial Cheltenham event. Transparency campaigners call for action.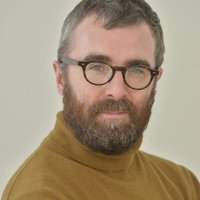 21 April 2020, 3.38pm
A pro-betting Conservative MP is under fire over £4,000 worth of hospitality that he and his wife received from betting companies at the Cheltenham races – just days before the coronavirus lockdown last month.
Laurence Robertson – whose Gloucestershire constituency includes Cheltenham racecourse – chairs the All Party Parliamentary Group on Racing and is a regular recipient of hospitality from the gambling industry.
During last month's Cheltenham racing festival, Robertson and his wife received £4,000 worth of hospitality from firms including William Hill, the Jockey Club and GVC Holdings, the Isle of Man-based gambling giant that owns Coral, Ladbrokes and others.
Under House of Commons rules, MPs "must register within 28 days any interest which someone might reasonably consider to influence their actions or words as an MP."
The Covid-19 public inquiry is a historic chance to find out what really happened.
However, the Tory MP for Tewkesbury was late in declaring hospitality he received Cheltenham, according to the register of Members' interests.
Join the COVID-19 DemocracyWatch email list
Sign up for our global round-up of attacks on democracy during the coronavirus pandemic.
Sign up
Opposition MPs and transparency campaigners called on House of Commons authorities to examine the Conservative MP's late declaration.
"Declaring financial benefits is an important part of holding our representatives to account and should be taken seriously by members of Parliament," said Steve Goodrich, head of research at Transparency International told openDemocracy.
"Failing to do so, especially when the amounts involved are not insubstantial, should not be ignored by the House authorities."
Robertson said that the late declaration was a lapse owing to the pandemic response. "Perhaps I was momentarily distracted by the duty upon me to help my constituents," he told openDemocracy.
'One of racing's staunchest allies in parliament'
Concerns have been raised that Cheltenham – a major event in the betting and racing calendar – may have helped spread the coronavirus across Britain and Ireland.
Earlier this week, chancellor Rishi Sunak defended the decision to allow Cheltenham – which attracted around a quarter of a million people – and other major sporting events to go ahead at the start of the pandemic outbreak.
The Cheltenham Festival ran from Tuesday, March 10 to Friday, March 13. A national lockdown was announced by Boris Johnson on March 23.
Five days before the festival began, Laurence Robertson posted an update on Facebook supporting the decision to hold the event.
"The disruption to people's lives, and the risk to their livelihoods, caused by cancelling events and activities would be too great to justify [cancelling] at the moment," Robertson wrote, citing the support of the Chief Medical Officer and government ministers' support for allowing the festival to go ahead.
On the first day of the festival Robertson and his wife received £600 worth of hospitality from the Jockey Club, according to the register of members interests. Billed as the largest commercial horse racing organisation in the United Kingdom, the Jockey Club owns 15 of Britain's famous racecourses, including Aintree, Cheltenham and Epsom Downs.
On March 11, Robertson and his wife received hospitality valued at approximately £1,600 from bookmakers William Hill. The following day GVC Holdings covered hospitality worth £900.
On the final day of the festival, the Betting and Gaming Council supplied £900 worth of hospitality to Robertson and his wife. There is no indication of what any of this hospitality consisted of.
The MPs' code of conduct states that all interests have to be declared within 28 days.
According to the register of MPs interests, Robertson registered the Cheltenham hospitality on April 14, more than a month after the event.
Robertson told openDemocracy that he registered the hospitality with Commons authorities on April 9, which would have meant that only the first two days hospitality at Cheltenham were registered late.
Described as "one of racing's staunchest allies in parliament", Robertson has received hospitality worth more than £14,000 at racing events since the start of 2019 including at Ascot, Aintree, Chester, Epson, Sandown Park, and Doncaster. He has also spoken in Westminster in defence of controversial fixed odds betting terminals.
Scottish National Party spokesperson Martin Docherty-Hughes said that a time of wavering public trust in politics "it is incumbent upon us as Members of Parliament to display the highest standards of probity when it comes to our register of interests."
Docherty-Hughes added that "regardless of an industry's importance to the health of local economies across these islands, our constituents need to know that we are willing to speak truth to power and hold powerful vested interests to account."
He added: "I'm not sure if people in West Dunbartonshire [Docherty-Hughes's own constituency] would hold their breath about me doing that to an industry that had given me more than £14,000 since the start of last year."
Among those present at Cheltenham were Conservative MPs Philip Davies and former minister Caroline Nokes. The pair accepted eight tickets between them to the horse racing event from GVC Holdings.
Davies and Nokes both listed the Cheltenham tickets – worth £2,400 in total – on their register of interests within a fortnight of the festival ending.
Also among those in attendance at Cheltenham were Shadow Security Minister Conor McGinn, co-chair of the All Party Parliamentary Group on Racing.
"I get an annual metal badge from the Racecourse Association which allows me admittance to race meetings across Britain over the course of the year, including Cheltenham, which is owned by the Jockey Club," McGinn told the Mirror last week.
'We didn't manage this until too late'
Questions have been raised about the government's decision to allow large gatherings such as Cheltenham to go ahead.
The organisers of the Cheltenham Festival cited the presence of Boris Johnson at an international rugby match shortly before the race meeting was due to begin in a letter explaining why it was going ahead despite concerns about the Covid-19 outbreak.
Professor Sir David King last week asked LBC Radio listeners to "imagine...having a horse race go on with a massive crowd at Cheltenham.
"We didn't manage this until too late and every day's delay has resulted in further deaths in the United Kingdom."
Additional reporting by Jenna Corderoy.
From coronation budgets to secretive government units, journalists have used the Freedom of Information Act to expose corruption and incompetence in high places. Tony Blair regrets ever giving us this right. Today's UK government is giving fewer and fewer transparency responses, and doing it more slowly. But would better transparency give us better government? And how can we get it?
Join our experts for a free live discussion at 5pm UK time on 15 June.
Hear from:
Claire Miller Data journalism and FOI expert
Martin Rosenbaum Author of 'Freedom of Information: A Practical Guidebook'; former BBC political journalist
Jenna Corderoy Investigative reporter at openDemocracy and visiting lecturer at City University, London
Chair: Ramzy Alwakeel Head of news at openDemocracy
Read more
Get our weekly email