9/11 added 'war on terror' to US Christian Right's racist agenda
White right-wing evangelical Christians were fighting racist culture wars long before the terrorist attacks on the World Trade Center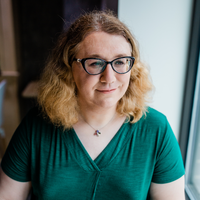 10 September 2021, 5.11pm
Like most Americans who are old enough to remember, I can tell you exactly where I was and what I was doing when I heard the news on 11 September 2001.
That morning, I was getting ready for a session with my Russian tutor, an ethnic Tatar named Galina. She had an engineering degree, but was working as a table server when I met her. Over the summer, I'd worked as a server too, for $2.13 an hour plus tips, in a generic mid-range American restaurant in Fishers, Indiana – a northern suburb of Indianapolis. Normally, I'd have been back at Ball State University in Muncie, but that year I was meant to be studying abroad, in Germany and England. I was supposed to fly out on 12 September.
Related story
10 September 2021 | Lakshmi Sundaram
Witnessing 9/11 in New York, the fear and the unity, no one could agree if we were entering a new world, or a depressingly familiar one
By the time I left my parents' house, one plane had crashed into the World Trade Center, and the consensus was that this was probably an accident. But while I was driving to Galina's apartment, the news about a second plane broke. Galina and I were both concerned, but we still went over my homework.
I spent the rest of the day watching the news at home in a sort of surreal stupor, horrified but unable to look away. I remember the overwhelming sense of dread, and the much vaunted but very short-lived sense of national unity that prevailed in the immediate aftermath. I donated blood the next day.
About a week later, I was able to leave for Europe, where I not only studied German, Russian, medieval British history and Shakespeare, but also found myself growing more and more critical of the politics and religion I'd been raised on.
Wars on crime, drugs and terror
I was born in 1980, just a few months before the election in which Ronald Reagan would unseat Jimmy Carter with strong white evangelical backing – the first fruits of the organisational efforts of men such as Reverend Jerry Falwell, Sr., a ruthless operator who built the so-called 'Moral Majority'. In my white conservative Protestant milieu, "liberal" was a taken-for-granted antonym for "Christian", and usually pronounced with a sneer. If we'd been allowed to swear, we would have sworn we were "not racist".
Related story
10 September 2021 | Aaron White
I was six years old in New York City when the Towers fell. For the lucky ones, life just moved on
And yet we loved the 'war on crime' and the 'war on drugs' and Reagan's invocation of imaginary "welfare queens". We sang Lee Greenwood's godawful country music hit 'God Bless the USA' at the end of our Christian school talent shows and believed that God would punish the US if our country failed to ban abortion and curtail LGBTQ rights.
The widespread claim that politics in the US has become more fear-based, violent and reactionary since 9/11 is surely accurate. America's already hardly benign foreign policy took a turn for the worse, with George W. Bush and his cronies exploiting the events of that day in order to get the green light to invade both Afghanistan and Iraq. Hate crimes against Muslims – and Sikhs, and anyone perceived to be Muslim – rose drastically.
But, of course, those of us who were raised as right-wing Christians in the decades just prior to 9/11 were already used to fighting culture wars for the advancement of an aggressive, fear-driven politics of majoritarian grievance. 'Jokes' about Bill Clinton's possible death, as well as speculation that he might turn out to be the Antichrist, were common in the Christian schools I attended in the 1990s, in Indianapolis and Colorado Springs.
After 9/11, it was easy enough to add a xenophobic 'war on terror' to our collection of abstract, racist 'wars'. Thus, by the time Barack Obama became president, many on the Christian Right believed him to be both probably the Antichrist and a crypto-Muslim.
I heard evangelical pastors hatefully and falsely equate terrorism with Islam
When I returned from studying abroad, I was still unwilling to break openly with my family's faith, and so I went to church fairly often. I heard evangelical pastors hatefully and falsely equate terrorism with Islam. One Christmas, I received a polemical anti-Muslim book from a relative, who got (and still gets) her news from Pat Robertson's Christian Broadcasting Network. After the Abu Ghraib scandal broke, the same true-believing relative and I had a heated exchange as she vigorously defended the Bush administration's use of torture.
Related story
10 September 2021 | Francesc Badia i Dalmases
With the US distracted, leaders had a chance to build a just society. They failed, but the task has never been more urgent
Undoubtedly, 9/11 had a deleterious impact on the media landscape in the US and made authoritarianism more palatable, even desirable, to some Americans (though never a majority – gerrymandering, voter suppression and equal representation by state in the Senate combine to give disproportionate power to the authoritarian Right).
But now, reflecting on the last 20 years, as America's war in Afghanistan comes to an inglorious end, I wish that more of the public understood just how authoritarian the Christian Right was well before the dawn of the 21st century.
Perhaps Donald Trump's presidency and the 6 January insurrection might have somehow been avoided if the 9/11 terrorist attacks had been prevented, or if cooler heads had prevailed in their aftermath. Perhaps not. But if you don't understand why Trump and 6 January are a perfectly natural result of the US Christian Right's ethos and politics, you don't understand the Christian Right at all.
Read more
Get our weekly email