Pregnant in prison: Why it's time for change
Pregnancy and birth in prison is to be discussed in parliament this week, with campaigners demanding changes to England and Wales' new police bill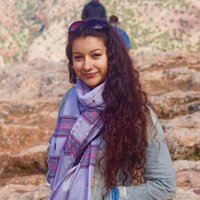 14 December 2021, 10.00am
"I was six months pregnant when I arrived at the prison. I was visibly pregnant, but no information was given to me," Anna* told me over Zoom last week.
Anna, who was being held on remand in a UK prison while waiting to be sentenced, feared she would "end up stuck and giving birth in a prison cell". "I went into labour in the early hours of the morning and called for help," she said. "Nobody got me from my cell for two hours."
Anna says it took five hours before she was taken by ambulance to a local hospital. She describes how she was taken in handcuffs. She says an officer told her to be "grateful" that she was in longer handcuffs rather than shorter ones.
This week, the controversial and wide-ranging Police, Crimes, Sentencing and Courts Bill is being discussed at the report stage in the House of Lords. It has been criticised for (among other things) rolling back democratic rights by restricting the right to protest, expanding surveillance and criminalising Gypsy, Roma and Traveller communities.
The Covid-19 public inquiry is a historic chance to find out what really happened.
But this time, the little talked-about issue of pregnant prisoners is on the agenda because Rachel Treweek, the Bishop of Gloucester and a member of the House of Lords, has tabled five amendments about the way in which pregnant women are sentenced.
"Right now, there's no statutory duty for judges to take pregnancy or parenthood into consideration when sentencing," explained Janey Starling, a campaigner from the women's rights group Level Up.
"Level Up is campaigning in partnership with Women In Prison and Birth Companions for an end to the imprisonment of pregnant women.
"If these amendments pass through the House of Lords and into law, it would mean that judges would have to consider pregnancy when sentencing a woman or making a bail decision, and therefore avoid sending pregnant women to prison at all costs," she added.
An estimated 600 pregnant women enter prison in England each year, and about 100 babies are born inside, according to the Centre for Women's Justice. In the past two years, two babies born in prison have died.
The prisons and probation ombudsman published a damning report in September into the failures that led up to one of these deaths, in HMP Bronzefield, Surrey in 2019. On that occasion, the mother, an 18-year-old, was left in her prison cell without help for 12 hours. She was found holding her dead newborn baby.
An 18-year-old was left in her prison cell without help for 12 hours. She was found holding her dead newborn baby
She described Bishop Treweek's amendment about bail as "very relevant", given that the woman whose baby died in HMP Bronzefield was there on remand – when she could have been out of prison, on bail.
According to a 2020 report by the Howard League for Penal Reform, almost half of the women in prison are on remand – like Anna. And 90% of women on remand are judged to present a low to medium risk of serious harm to the public. Around a third of women on remand do not receive a custodial sentence.
Starling also said that one in ten women give birth inside their prison cell or on the way to the hospital, adding "we also know even if the worst doesn't happen, prison causes toxic stress and trauma to both mother and child."
Anna's experience: inside prison and out
Anna believes judges should be looking at other routes for pregnant women, such as community orders, so that women can access healthcare in the safe environment of a normal hospital. She says her mental health "drastically deteriorated" following childbirth.
Anna said she was finally moved to a mother and baby unit – a designated section of a prison where new mums can stay with their babies for up to 18 months. She spent three months at the unit until she was granted bail and returned home.
"It was then that I realised how much I needed my family to help look after my child, but I was then returned to prison after sentencing and had to say goodbye to my son," Anna said.
While in prison, Anna's mother cared for her son. But she soon stopped her son's visits because they became too emotional and painful: "I was crying, my son was crying, we were all a mess," she said.
Since leaving prison, Anna has had another son. "Being pregnant in the community this time made me realise how little care I actually got towards the end of my first pregnancy. I was basically just left to get on with it," Anna said.
"I got no extra vitamins, no extra nutrients," Anna said. "Prison food is obviously not very nice. When you're pregnant, you can either stomach something or you can't, and if you can't stomach the half-cooked chicken, then basically you went hungry."
Although pregnant women are offered single cells, Anna said she chose to share a cell. "I never went outside the whole three months I was there. Prison is a very volatile situation. There are arguments, there are fights, you've got all these women locked up in one place, so I just wanted to steer clear of everyone." She says she was lucky to have a cellmate who was also a mother and a cook, and therefore was able to help her.
"My hope is that the government does listen, because it's not safe, you've got heavily pregnant women, behind locked doors. If there's ever an emergency, there's no way you can get her out safely."
Anna said she struggled to get medical check-ups, recalling that there was only one midwife, who visited once a week when up to a dozen pregnant women were waiting to be seen. She also described having to endure the humiliation and distress of having an ultrasound scan at the local hospital while being handcuffed to an officer.
What about the children?
Barrister and criminologist Shona Minson said she became interested in the subject from a legal standpoint, "seeing how differently we treat children separated from their parents by the state in the family courts compared to in the criminal courts".
When we send parents to prison, nobody is asking what is happening to their children
In the family courts, both lawyers and the state are really concerned about the best interests of the child, with statutory legislation and state institutions to step in where needed. "But when we send parents to prison, nobody is asking what is happening to their children, nobody seems to care," said Minson.
Breastfeeding is also a challenge. Anna, for instance, wanted to breastfeed but felt "way too uncomfortable and unsupported" with prison officers staring at her the whole time, so she asked for formula milk instead.
Campaigners argue that prison is never the best start in life for children. Misons said that the consequences for children whose mothers go to prison can be catastrophic. Even a short stint in prison of, say, six months is enough time for women to lose their homes, jobs and support networks.
"Some of these women are sentenced to such short amounts of time, so there really could have been a different way of punishing them, which didn't involve risking their children's futures too," Minson said.
Lawyers have been campaigning to end pregnancy in prison for more than a decade without much success, but there has been new momentum recently, according to Minson.
She explained: "In the last House of Lords debate, almost all the lords that spoke […] accepted that there is a problem about the way we're doing things, and actually there has to be some kind of proper consideration for children when their mothers are being sentenced."
Starling said the main challenge the campaign will face this week is the argument that the current sentencing guidelines are adequate. She argues they are not consistently applied because they are not on statute, meaning they have not been approved formally and are left to the judge's discretion: "otherwise you wouldn't see pregnant women and primary carers in prison in the first place."
*Anna (a pseudonym to protect her identity) can't talk about her offence for legal reasons.
From coronation budgets to secretive government units, journalists have used the Freedom of Information Act to expose corruption and incompetence in high places. Tony Blair regrets ever giving us this right. Today's UK government is giving fewer and fewer transparency responses, and doing it more slowly. But would better transparency give us better government? And how can we get it?
Join our experts for a free live discussion at 5pm UK time on 15 June.
Hear from:
Claire Miller Data journalism and FOI expert
Martin Rosenbaum Author of 'Freedom of Information: A Practical Guidebook'; former BBC political journalist
Jenna Corderoy Investigative reporter at openDemocracy and visiting lecturer at City University, London
Chair: Ramzy Alwakeel Head of news at openDemocracy
Read more
Get our weekly email