How American elites sleepwalked into losing the right to abortion
Roe v Wade would have turned 50 today. Here's what we do to get our freedoms back from the Christian right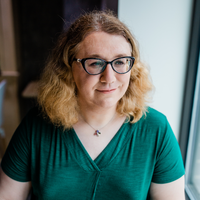 22 January 2023, 8.00am
Roe v Wade, the crucial Supreme Court precedent establishing a right to abortion in the United States, would have turned 50 on Sunday. But instead of celebrating an enduring precedent, women's rights and reproductive justice advocates find ourselves mourning the overturning of the precedent by an unfairly stacked, right-wing Christian Supreme Court utterly out of step with the vast majority of Americans and increasingly viewed as illegitimate.
Meanwhile, Christian right activists are signaling the intention to continue their political assault on reproductive rights, changing the route of their annual 'March for Life' to pass by Congress, pressuring legislators to pass a nationwide abortion ban. Thankfully, the steps Congressional Republicans have taken in that direction so far have been fairly hesitant and minimal, most likely as a result of their relatively poor showing in the 2022 midterm elections.
Typically, the party that does not control the presidency makes major gains in midterms, but in 2022, the abortion issue galvanized the Democratic base – including and especially the youth demographic – to get out and vote, preventing Republicans from taking control of the Senate. As a result, even though Republicans took control of the House of Representatives, no national abortion ban will be able to get through the current Congress.
But future Congresses could pass such a ban, while draconian state bans are already affecting numerous Americans.
Get one whole story, direct to your inbox every weekday.
As I survey this deeply depressing state of affairs, I find myself upset at the carelessness of American elites – Democrats, journalists and pundits, and "moderate" Republicans – who persisted in believing that Roe was "settled law". Senator Susan Collins, for instance, helped vote Brett Kavanaugh onto the Supreme Court having received private assurances from him that he would respect the precedent. When he voted to overturn Roe, Collins – a Republican from Maine whose reputation as a moderate is in my opinion largely undeserved – said she felt "misled". Yet the Christian right has been carefully and effectively playing the long game, plotting a viable path to the overturning of Roe – and, undoubtedly, the reversal of other civil rights.
Even more disappointingly, Democratic leaders seemed taken by surprise that the evangelical Protestants and traditionalist Catholics that have powerful influence in the Republican Party meant it when they said they intended to outlaw abortion – and apparently failed to notice how they had shrewdly maneuvered to achieve that outcome by influencing both media and the political process.
Elite media gatekeepers undoubtedly share some of the blame for the total lack of preparation with which Democrats met the overturning of Roe
These same Democratic leaders proved to be woefully unprepared to respond effectively when the Roberts Court – that is, the Supreme Court as led by chief justice John Roberts since 2005 – struck down Roe in June. The following month, US vice president Kamala Harris appeared shocked as she admitted that "we took for granted" the right to abortion. Although she remained poised as always, the confidence she often projects in her public speaking was lacking, replaced with a sense of urgent concern that cannot be described as reassuring. In the same CBS television interview, Harris emphasized that "Congress needs to act" to codify the protections no longer afforded by Roe. Although Democrats controlled both the House and the Senate at the time, congressional leaders failed to do so before the November midterms.
Elite media gatekeepers undoubtedly share some of the blame for the total lack of preparation with which Democrats met the overturning of Roe. As dedicated researchers who monitor the right have complained for decades, major media outlets tend to soft-pedal or deny the threat of authoritarian Christianity. Evangelicals in particular have proven very savvy at PR and branding, and have often been able to cover themselves in major newspapers like The New York Times and The Washington Post, heavily shaping the narrative about evangelicals that reaches the reading public.
Undue deference to Christian privilege, and journalists' fear of offending a large demographic, have functioned alongside successful Christian right efforts to cultivate friendly relationships with reporters to silence the voices of critical observers. But as the Christian right built a lobbying juggernaut that has wielded powerful influence at home and abroad over decades, liberals dithered instead of building an effective counter-lobby.
The United States should not have lost Roe, and we may not have lost it if America's elite editors, journalists, and Democratic politicians had been willing to listen to those of us who knew what the Christian right was and saw the authoritarian direction in which the Republican Party was headed well before the years of the Trump presidency. This is frustrating and personal to me, since I grew up in the Christian right, taught that "liberals kill babies" and mobilized to fight the culture wars in church and Christian school from as far back as I remember. The fear-mongering is intense, the hatred is real, and when a political party unleashes that kind of ideological monster for political gain, there is no preventing it from wreaking havoc.
It shouldn't have taken the loss of abortion rights for the American public to understand how serious a threat to democracy and human rights the Christian right is. I can only hope that, going ahead, liberals and leftists, as well as media elites and Democratic leaders, will act more responsibly in exposing and opposing the Christian right's efforts and goals.
Anti-choice radicals played the long game in both PR and politics, and they won. American human rights advocates must finally begin to do the same if we hope to defeat them in the future.
Read more
Get our weekly email