In France, basketball takes an anti-racist stand
It is not going to be easy for the country's young basketball players to change attitudes in the Republic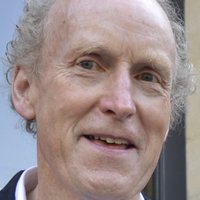 24 March 2021, 11.52am
France's second-largest sport, basketball, is taking on racism. Using the slogan #NoRacism, the initiative is being driven by one of the nation's leading clubs, CSP Limoges, which kicked off its campaign on the UN's day against racial discrimination, March 21, the anniversary of the Sharpeville massacre in apartheid South Africa when 69 peaceful Black protesters were shot dead.
"Racism is the virus. We are the antidote," declare the club's T-shirts, all part of a new strip backed by a publicity clip created in Limoges by InsideCity, one of France's upcoming image-making studios whose slogan "Something always happens" might well be shared by the millions of France's minorities who experience racism.
Basketball is second behind football in terms of participants and is probably more mixed in terms of diversity, whether it is the male or female game. It is one of the facts about diversity or its opposite, discrimination, that one cannot confirm, as the collection of ethnic origin statistics remains illegal in France.
CSP Limoges' campaign, supported by the sports' national federations and the Human Rights League, aims to take ambassadors from the sport into schools around the country. It has already gathered in the support of figures such as Thierry Dusautoir, who was brought up by his Ivory Coast mother and has been the captain of France's rugby team for a record 56 times. "We should aim to win together, to transform our differences into a strength, they are something that should add to the richness of a collective," he argues.
Napoleonic quandary
One might think that such a sentiment would gain a positive public echo at a time when France is making its first timid steps toward removing the public expressions of its past of colonialism and slavery with an official list of suggestions that local councils might use to rename the thousands of streets still named after the champions of colonial conquest.
But, for instance, the double centenary of Napoleon's death is on 5 May this year. It will be a big official moment, but for some, a bad conscience one as his role in history is that of a dictator in France, an imperialist beyond its borders, but also of one who restored slavery wherever his armies ensured that the French flag flew. How can one chant his praises in the France of today, where the government has just established a free-call line, 3928, for anyone who thinks they have been a victim of racism?
Of course, 'everyone' is against racism
Of course, 'everyone' is against racism. Everyone except the extreme Right, that is – from the poisonous TV commentator Eric Zemmour to the former paratrooper in the Battle of Algiers, Jean-Marie Le Pen, who was the original founder of Marine Le Pen's far-Right party, the Rassemblement National. The party is increasingly talked of as an outside bet as victor in next year's presidential poll.
Zemmour and the Le Pens have been regular targets for court action over their repeated racist provocations. That has not in any way reduced their preparedness to continue, rather the contrary. Zemmour appears every weeknight in 'Face à l'info' on the CNews channel. In the first three months of this year, the programme was rated with an average 754,000 viewers, making it the most popular of the French 24-hour news channels.
CNews is part of the Canal+ group owned by business figure Vincent Bolloré, notorious for his ruthless approach to journalists who dissect his business dealings in Africa, but who has this year finally pleaded guilty to corruption there. He was last week smacked with a €200,000 fine by France's broadcasting regulator, the CSA. The regulator's target was Zemmour's repeated busting of the rules on incitement, the fact that his remarks were never contradicted and that, though the programme was broadcast with a delay, these remarks were never removed.
Canal+ denounced the CSA's decision on the grounds that it "contravenes the principle of freedom of speech".
France in denial
Which is where France gets complicated. Canal+ is not going to drop its big draw on CNews. But you try organising a session for victims of racism where they feel confident to share experiences and build their capacity to recover and face down racism in the future, where they can discover the freedom to start to speak out. Do that, and you will run into a barrage of media and political denunciation.
That has been the fate of Mélanie Luce, president of the student union, UNEF, historically the main voice of the student Left. She told a radio interviewer on 17 March that the union organised sessions for its members who were victims of racism, as it did for those who were victims of sexism or homophobia.
All hell broke loose. The minister of education, Jean-Michel Blanquer, said he was looking to see whether the law could ban such things, as they were "racist". To organise meetings that "distinguish people on the basis of the colour of their skin leads towards things that resemble fascism". The reality, of course, is the opposite: those who had singled them out based on their colour were the racists who had targeted them.
The official line so far as the French establishment is concerned seems to be that 'race' does not exist, which is scientifically quite true
The official line so far as the French establishment is concerned seems to be that 'race' does not exist, which is scientifically quite true. But this slides over into a claim that 'the Republic' is 'universalist' in its treatment of all its citizens and therefore to accuse the French state, or its representatives, such as the police, of being institutionally racist is an unacceptable insult.
Those who benefit from this interpretation of 'universalism' are not those subjected to racism, but the perpetrators. Like the Islamophobia that hides behind the French version of secularism, laïcité, racism is alive and dangerous behind the universalist screen of French official rhetoric. As Zemmour shows evening after evening on CNews.
One of the great champions of this form of denial, both of public institutional and personal practice, the former prime minister Manuel Valls has a new political book out on the subject, 'Pas une goutte de sang français' (Not a drop of French blood). Born of Spanish-Italian parents, he grew up in France and jokes that he has "not a drop of French blood, but the Republic flows in my veins". Universalism was vital as it is "democracy", he explained repeatedly during his tour of the broadcasting studios to publicise his book over the weekend that marked the UN's anti-racism day.
He is only treading in the footsteps of France's greatest. Napoleon's first wife, Joséphine, was born on her parent's slave plantation in the Caribbean, but, say historians, there is no evidence that he was not already what we would term today a white power fanatic. Just after his coup d'etat that put a final end to the last dregs of the French Revolution in 1799, Bonaparte declared of the Revolution's abolition of slavery: "I am for the whites because I am white, I do not have any other reason and that is a good one. How could one grant liberty to those Africans, to those people who had no civilisation, who did not even know what France was?"
Valls, you see, a bit over 200 years later, was famously caught on camera touring the street market in the town of Evry where he was mayor, declaring that he wanted "quelques Blancs, quelques Whites, quelques Blancos", that is some white people as stallholders to give a better image of the town. Oh, he explained afterwards, he was not referring to the colour of the market sellers, just the bric à brac on their stalls.
It is not going to be easy for the country's young basketball players to change this France that they know only too well. They first need to establish their freedom to talk publicly and openly, across the media as well as in private, about their personal and collective experiences, to establish their right to be heard without which the right to freedom of speech is an empty promise.
Read more
Get our weekly email