'One of the problems in France is distrust', Macron warns. Why might that be?
When it comes to selling things that kill, France is the rising star, when it comes to those that save lives, such as vaccines, its sun has been on a long decline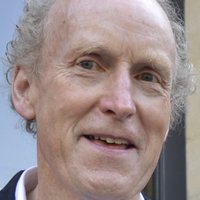 17 February 2021, 10.00am
Like the opening phrases of 'A Tale of Two Cities', France's president, Emmanuel Macron, must feel in these past few weeks that "It was the best of times, it was the worst of times." When it comes to selling things that kill, France is the rising star, when it comes to those that save lives, such as vaccines, its sun has been on a long decline. But then this is the president of "en meme temps" (at the same time).
In its most recent report on world arms sales, the Stockholm International Peace Research Institute calculated that French arms exports have gone up by some 72 per cent over a decade. The icing on the cake for Macron was the Greek government's signature this January on a €2.5bn contract for 18 of the Dassault Rafale, France's jet fighter. The planes will be delivered, some secondhand from the French air force, with a brace of missiles capable of hitting targets over 300 miles away.
Why, is all one can ask? Don't bother asking what Macron was thinking when he gave the go-ahead for those missiles. What mattered in the Elysée was the joy that such exports bring to patriotic hearts in Paris. "2021 could be a very good Rafale year on the commercial front for Dassault Aviation, and for the whole of the French military aviation industry. It should permit this national sovereign industry to get through the economic turbulence created by Covid-19 a bit more calmly," announced a New Year story in the business journal La Tribune.
The efforts that the vigilant senior government officials and politicians running the French state under Macron's command put into saving the country's capacity to produce weaponry like the Rafale is unrivalled.
As the final tweaks were being made to the Greek contract, French business commentators were warning that there would have been "certain catastrophe" had the corporate vultures of the US conglomerate Teledyne Technologies managed to quietly buy up a business, Photonis, down in the south of France in Brive-la-Gaillarde ("You will let yourself be quickly conquered by the sweetness of life in this dynamic town," says the company website).
Teledyne was hoping the €500m bid to purchase Photonis, which produces low-light detection technologies, would make it a leading player in night-vision equipment – which special forces on the ground use when guiding those Rafales with their missiles toward an enemy target.
But Macron and his guys are not to be tricked that easily. The French government formally banned Teledyne's purchase of Photonis. For two-thirds of the price offered by Teledyne, the Photonis was then quickly scooped up by a rising French holding company.
The strategic industrial and military interests of France were saved. Macron would not have to go cap in hand to beg at the door of some American company more loyal to its Wall Street bankers and the Pentagon than anyone else, before he could send French troops, drones and planes out across the Sahara.
Patriotism and killing
Killers who use augmented vision sights on their helmets, long-range cameras on drones, heat-seeking sensors on their planes, make mistakes. That is particularly the case when their responses to the blurry, uncertain images on their screens are further augmented by the assumptions and prejudices about the enemy they think they have spotted.
On 3 January, a French airstrike on Bounti, a village in central Mali's Mopti region, killed 19 people. The French military continues to claim that what they hit was a gathering of armed Islamist fighters. A French-operated MQ-9 Reaper drone had filmed two men on a motorbike joining the target group, so the French military argues. Its film showed only men were present. What more proof could anyone want? Witnesses on the ground, including survivors, however, continue to assert that the victims were civilians who were attending a wedding celebration.
The drones used in the attack, 13 of them, were bought in 2013, six months after French troops were rushed to Mali on the grounds that columns of Islamist fighters were advancing from the north toward the capital, Bamako, in the south. A former French colony, Mali has been plagued with corruption, military coups and deep ethnic divisions for all of the six decades of its independence. Most recently, the fighting – Islamist attacks, Malian army reprisals, communal violence, French air raids – has focused on Mopti.
For further background on what is happening in this part of Mali, a good source is the reports from Doctors Without Borders, one of the few neutral bodies operating there as here. It helps one understand why some of those camped out in the passageways, under the bridges, or anywhere else that affords a bit of shelter – including the arches under the slip roads on to the Boulevard Periphérique around Paris, not much more than a stone's throw from the futuristic HQ of the French armed forces – are young men whose country of origin is Mali, some of them from Mopti region.
Opened back in 2015, the military complex at Balard houses rooms where giant computer screens let generals zero in on the actions of individual soldiers of the French Operation Barkane in Mopti. Was it there that the order 'Go, Go, Go!' was given for the two Dassault Mirage 2000 jets that targeted the group at Bounti with three bombs?
There are calls from human rights groups in Mali for an independent inquiry. A human rights team attached to the UN military force in the region is trying to conduct one. The key evidence they need is the photographs and films held at Balard and used by the commanders of the raid, reviewed by defence minister Florence Parly (the one who signed the Rafale deal in Athens), but denied to anyone else.
Defence secrets
Like the evidence for those jihadist columns. The French military has never published the supposed aerial observation videos on which their presence in the country was originally based.
One can accept that, at times, there is a logic behind the idea of defence secrets. No army fights a battle while telling its enemy what its weaknesses are or what its next moves will be. But the denial of information is not directed toward keeping Islamist commanders ignorant of French military intentions. The purpose is to keep the French public in the dark, whether it is on the atrocities committed in Mali, by the French or their local allies, or the sale of weapons to Saudi Arabia for use in Yemen.
But the denial of information is not directed toward keeping Islamist commanders ignorant of French military intentions.
The absurd side of it all surfaces when, having spent an hour in a traffic jam on the elevated Periphérique right beside the Balard complex, you then get to your computer to try to see it on Google Street View and find that everything is blurred out. Macron aims to keep things that way on arms sales. Hence the secret service interrogations for journalists who track what is being sold – and a little note that leaked out of the office of the prime minister, Jean Castex.
Parliamentary control over French arms sales has been a taboo since de Gaulle created this Fifth Republic back in 1958. Last November an Assemblée Nationale report, quickly kicked into touch, suggested this should end and that a parliamentary committee might have oversight of these sales in the same way that one does of the work of the French intelligence services.
The note that leaked was from the general secretariat for defence and national security, the SGDSN. Letting Parliament see what was happening "could lead to a weakening of the principle of national defence secrecy … as well as of the secrecy of business affairs."
The SGDSN is the unit under the prime minister responsible for preparing plans for dealing with epidemics as well as for warfare. One of its plans was for countering pandemic flu, a plan that was simply left on the shelf as COVID-19 hove into view. Instead, the epidemic has been handled – one cannot say "managed" – by Macron bunkered in the Elysée and operating through a "defence council" procedure that means his deliberations with colleagues are covered by those national defence secrecy rules.
"Worst of times"
We learnt about the Photonis tale on one of those "worst of times" days for France. 18 January was when those 75 or over, had been told they could start getting their vaccination jabs. Websites had been opened, phone lines laid on – or rather contracted in from the private sector – so that we could book our moment with destiny.
The indefatigable humourists from Le Canard Enchainé, a satirical newspaper in France, had already warned us in their first edition of 2021 what it would be like. A grim cartoon headed 'La nouvelle série de LRMFLIX' (The new series on LRMFLIX), Macron's political machine being La République En Marche!, featured a caped Macron flying aloft on a winged syringe. It declared: "Vous avez aimé les masques, vous allez adorer les vaccines." (You loved the masks – of which the French government had destroyed millions, left the production lines closed before the epidemic, and then told us we did not need them anyway, before, once they arrived, fining us if we did not wear them – you are going to adore the vaccines.)
The problem was actually finding a vaccine to adore. As those members of the French public over 75 set about battling with overwhelmed servers and leaving their telephones on loudspeaker till lunchtime in their attempts to reserve their Covid jab, they also heard France's main potential manufacturer of such things, Sanofi, confirming it was planning to dump a further 400 of its research and development staff.
The company had been forced to announce in November that its proposed vaccine would be delayed until late in 2021. The boss of its operations in France, Olivier Bogillot, says he has had enough of "Sanofi bashing" adding a worrying revelation of his view of democracy when saying that "elected representatives are there to try to work with their national companies".
He can expect more of the bashing. In 2008, the company had 6,350 staff at 11 sites across France, today it has 3,400 at four. Deputies from the left had joined striking employees outside the Sanofi HQ in Paris to protest at its further retreat from research – and at the €4bn paid out in dividends from a net profit of €12.3bn in 2020, up 340% on 2019.
There is a video on Sanofi's website of Macron speaking in excessive terms of the "reconquest of sovereignty" when he was talking up a further dollop of public cash for the company. Sanofi, by the way, has announced that its production lines will be used from July to turn out more Pfizer vaccines, but those lines are in Germany, not France. And July is a long, long way off when it comes to this epidemic.
As it is, the experts that Macron has appointed to different key advisory roles on health and the epidemic have been all but tearing their hair out in public as the English variant and its cousins from South Africa, Brazil and beyond have taken a grip on the French population. By the weekend of 23 January the chair of the special Scientific Council appointed during the spring lockdown, Jean-François Delfraissy, was clearly in a desperate state when he appeared on our tv screens.
What kind of further controls to go for, what sort of lockdown might be decreed was up to the politicians, he kept repeating. He was absolutely clear on just one thing: the English variant was already then running at some 8% among new infections. For anyone who had been following this epidemic, he did not need to add that was just the level at which it could provoke an explosive growth in the epidemic, as happened in Britain.
The English variant was already then running at some 8% among new infections – just the level at which it could provoke an explosive growth in the epidemic, as happened in Britain.
As that percentage shifted inexorably higher, particularly in the far north of France, experts like Delfraissy were joined by those on the ground, schoolteachers, mayors, hospital administrators, all horrified at the advance of the English variant in Dunkerque (up from 384 per hundred thousand of the population to 515 in just seven days) or the South African and Brazilian in Moselle, bordering on Germany.
Schools in Dunkerque must stay open, the Prefect said, explaining that this was something the Elysée had told him to say. Nor was there to be a lockdown in Moselle. That was on the utterly perverse argument that "the level of transhumance is so high": 150,000 people travel out of the department and back again each day. So don't expect those cousins from down under to stay put in Moselle.
To emphasise how serious the situation was getting, we learned via a Valentine's Day Sunday newspaper story that the hospital system was being put on "crisis organisation" as from Thursday 18 February. Just seven days earlier the phrase from Health Minister Olivier Véran's lips had been "We hope to gain sufficient time to avoid a lockdown."
Unleashing private enterprise
But as these variants were on the march and the vaccination programme was looking feeble, Macron was not paralysed by the epidemic, far from it. The process of the "transformation" of France continued. One might even be forgiven for thinking that, like the transmissibility of the virus, it has accelerated. Laws are going through at a pace on Islam, the environment and youth justice, for example, each of them containing dangerous new provisions or marking important retreats from past commitments to real progress. The finance minister, Bruno Le Maire, tells us that Macron's retrograde "reform" of the pension system "will be needed after the epidemic". Like the railways, whose workers were exhausted into submission 18 months ago after one of the country's longest ever strikes, the publicly-owned electricity generating system is being broken up over against the resistance of repeated work stoppages.
The thread here, like in Macron's handling of the epidemic through private consultancies, is the role of private, rather than public, enterprise, private enterprise unleashed from public restraints. He set out that stall in a video contribution to this January's Davos World Economic Forum.
"Economics is returning to be a moral science and nothing stands above human values … The economy of tomorrow must be an economy that takes into account the principle of humanity, whether the issue is health or social inequalities." But it could not be the state that delivers this and it would submerged in debt. It must be private enterprise, "the whole of the financial sector and all enterprises … sovereign wealth funds, asset managers and private equity" adding that "artificial intelligence and quantum technology are instruments of management for transforming the management of the epidemic."
That latter thought must have been buzzing in his mind as just a week earlier he had announced a new quantum computing programme for France. But in that announcement he had also let slip an eerie couple of sentences that perhaps more than anything else revealed his inner thoughts on what the French public might be thinking about his performance in that "management of the epidemic".
"One of the problems in France is distrust. This strategy takes on board the role of risks and errors. I say this because what comes with French distrust is also a sort of incessant search for errors. We have become a nation of 66 million prosecutors. That is not how one faces up to a crisis." It is all there in cold print on the Elysée website, including that thought that every French baby is already trying to put their President before the courts.
Risk and control
As well they might. On Tuesday 9 February, the public health system reported 439 Covid deaths in France's hospitals taking the epidemic total over the 80,000 mark. That hospital figure was 21 less than on the Monday. That same day, one of Macron's advisers Stéphane Séjourné told a correspondent from the daily Le Monde what his boss thought about his own decision to forego any lockdown: "a victory of politics over science".
Under the headline "Covid-19, Optimism has taken hold at the summit of the State", the paper quoted Séjourné saying "the head of state has finally 'assumed his risk' according to the formula he so likes … 'The President has resumed control'." Le Monde added "Around the head of state the members of his inner circle recall that Emmanuel Macron had already made a 'daring political choice' after the first lockdown when he decreed – against the advice of the scientists – an early reopening of school on 11 May."
Remember that, by the time Séjourné was talking to Le Monde, only 400,000 people in France had been given the two doses necessary for effective vaccination. Remember also that, since that May-time "daring political choice", tens of thousands of French citizens have died from COVID-19, including many who voted for him in 2017.
Risk, chance and bet are the words the Macronie likes now, as it always has. Others are not so confident. The front cover of news weekly Le Point had him flying, arms outstretched, on a €100 note over the headline: 'Debt, The giant poker play, How long can we hold on?'
You may have missed the importance of the point, but return to that announcement that France's hospital would all be put in a state of "crisis organisation" as from February 18? Did we learn it from a formal government announcement? From Véran in one of his weekly briefings where he gets tongue-tied over the statistics? From a statement to the Assemblée Nationale? No, it was planted in a newspaper story.
It is cynical in the extreme to treat dealing with the epidemic as a game of "They love me, they love me not" with the petals of one of those spring daisies already flowering in the Midi. But it suits Macron to be the centre of attention, to have the nation watching and waiting while he takes his time with no open, democratic, forum properly able to consider the information, the possibilities, the probable solutions or those actions Macron continues to leave to one side.
It suits Macron to be the centre of attention… while he takes his time with no open, democratic, forum properly able to consider the information…
Which is why his key deliberations take place in a "Defence Council on Health", deliberations covered by that defence secrecy rule. It is within this enclosed arena that he can declare that politics has secured a victory over science since, for him, politics is what takes place in his own head rather than across the whole of society.
The encouragement of a public practice of politics, of democracy, is nowhere among the "transformations" that he is pushing through. When he entered the Elysée he talked of introducing a "dose" of proportional representation in French elections. True, he hoped to use that reform to mask a drastic reduction in the number of nationally elected representatives and their right to debate legislation. But that electoral reform was thrown out the window just as the English variant was blowing in.
And, as for the rights of those elected representatives to hold Macron to account on his Covid performance, that too took a step back in January. Deputies from his En Marche! movement sitting on a special parliamentary "information mission" on the government's handling of the epidemic sprung a vote on 27 January to force the mission's closure. These missions are one of the few ways in which deputies can scrutinise government actions in real time. Its report on 8 December had zeroed in on the lack of preparation, the failure to provide equipment and think ahead.
There will not be another one, not another report that is. The lack of preparation, the failure to think ahead, the weakness of the measures chosen, those will continue.
Read more
Get our weekly email