The Sarkozy ruling is just the latest in France's long history of corruption
The corruption is more than enough to explain the crisis of confidence in French established politics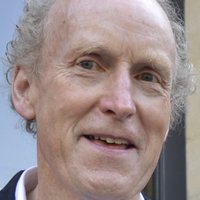 3 March 2021, 12.12pm
France's judiciary has a new spring in its step these days. It marked the end of February by refusing to allow one of the country's most dangerous media tycoons, Vincent Bolloré, to escape trial over corruption. And then, at the start of March, came the bombshell decision that the former president, Nicolas Sarkozy, should serve a year in jail for corruption.
That ruling on Sarkozy, who was president from 2007 to 2012, means that he joins François Fillon, his prime minister for those five years, and one of his ministers, Georges Tron, in facing the prospect of kicking his heels inside one of France's overcrowded prisons. Fillon was last June sentenced for corruption, while in February 2021 Tron was found guilty of rape. The victim was an employee in the town hall at Draveil, a town in the Parisian suburbs, where Tron has been mayor since 1995.
All three are appealing the verdicts and sentences, though in Sarkozy's case, this encounter with justice is only the first in a series
All three are appealing the verdicts and sentences, though in Sarkozy's case, this encounter with justice is only the first in a series. He will be back in court on 17 March over his 2012 election expenses, and looming ever closer is an extraordinary affair, in which he is accused of financing his 2007 election campaign with the help of suitcases of cash thanks to Libyan dictator Muammar Gaddafi. Sarkozy has always denied all the accusations
To complete the scenario, one should add that Sarkozy's predecessor, Jacques Chirac, was sentenced in December 2011 to a suspended jail term (suspended, because the court considered he was too old and frail to serve time) for corruption while he was mayor of Paris. His colleague in that Parisian enterprise, Alain Juppé, later Chirac's prime minister, was also found guilty of corruption in 2004, and given a suspended term. Juppé was appointed to the Constitutional Council, the court that decides whether laws are in line with France's written constitution, by President Macron in 2019.
The prime minister who gave Sarkozy his first ministerial position, Edouard Balladur, was before the courts in January on charges of financing an attempted presidential campaign in 1995 with kickbacks from international arms deals. The judgement in that case will be delivered on 4 March.
Small fry
In the shadow of these big fish is a legion of small fry, small in terms of national power, big though in terms of the town councils they may control.
The mayor of Aix-en-Provence, Maryse Joissains, has received an eight-month suspended prison sentence and a three-year ban from public office for corruption. Yet Joissains is allowed to stay in the post she has held for 20 years because she has appealed the ruling. Her former neighbour in power, Jean-Claude Gaudin, mayor of Marseilles for 25 years up to last year, was arrested in February on corruption charges.
That the corruption existed was never in doubt. Its openness was part of its disguise
Just that little scratch on the surface of corruption, favouritism and rank rifling of public moneys, is more than enough to explain the crisis of confidence in French established politics. That the corruption existed was never in doubt. Its openness was part of its disguise: it was so much part of the furniture that everyone took it for granted.
The change started with the first scandal (yes, there was a string of others) under President François Hollande, in 2012 when one of his ministers, Jérôme Cahuzac, responsible for rooting out corruption, was found to have been fiddling his taxes for years. This led to new laws, new investigating authorities and a slew of cases.
Of course, not everyone is happy. The current minister of the interior, Gérald Darmanin, said that Sarkozy "has all my support as a friend". Darmanin is under investigation, accused of rape, an allegation that he denies.
Another voice raised in support of Sarkozy is that of Eric Zemmour, a poisonous viper of the far right with a string of court prosecutions against him over racist provocations and incitement, some of them successful, the last one of these in September 2020 when he was fined by a Paris court for inciting hatred towards Muslims. Zemmour's stock in trade is a constant denunciation of immigration combined with a vitriolic dislike of Islam.
The young radical journalist, Taha Bouhafs, may force Zemmour's next appearance in court. Bouhafs is part of a new generation of journalists in the independent media, working to expose police violence in France.
"You can't tell me that he is not a militant, an indigéniste militant, an Islamist militant," Zemmour said of Bouhafs, during a November episode of his regular weekday evening appearance on 'Face à l'Info', the 7pm slot on the CNews tv station. 'Indigéniste' is an insult term now flung around by commentators against anyone from a minority background who opposes discrimination. Bouhafs has since filed a complaint against Zemmour for 'public insult'.
New media scene
Claiming to know nothing of the facts of the Sarkozy case, Zemmour in his first CNews appearance after the Sarkozy sentencing, denounced the court's verdict as one that "does not respect the law … Reading the text of the judgement one has the impression that we are reading an article in Mediapart." 
Mediapart is an online investigative publication, which was the first to expose Cahuzac's corruption and reveal the Libyan funding of Sarkozy. Like Taha Bouhafs, Mediapart is part of the new media scene in France that has helped give that spring in the step of the country's best judges and public investigators. Zemmour belongs to a rival media scene, in which prejudice, fear and resentment are stoked and through which what has long been called the 'LePenisation' of French politics is being cemented into the consciousness of a large part of the French public.
For more than 40 years, Jean-Marie Le Pen and his daughter Marine have built a following based on an anti-immigration rhetoric. Some 25-33% of French voters now regularly plump for their divisive view of the world, in which immigrants and Muslims are root of all evils. Though Zemmour is being touted as a rival far-Right presidential candidate to Marine Le Pen, his politics are hers. 
Though Zemmour is being touted as a rival far-Right presidential candidate to Marine Le Pen, his politics are hers
Zemmour has been given airtime on CNews after being effectively hounded out of most of the rest of French TV. He is there to help the channel feed on the growing cynicism of part of the French public, CNews has grown its audience – much to the delight of its owner, the Vincent Bolloré. 
Bolloré is a political media tycoon, one on the Right. He is also a big player in Francophone West Africa, running railways and ports. More than a decade ago, he fraudulently used the resources of his Havas agency to pay the election expenses of the President of Togo in return for keeping control of the country's port, Lomé.
French public investigators caught up with Bolloré and he faced a public trial. He reached a deal with the prosecutor that meant his company paid a large fine, and he faced a relatively small one. Appearing in court in Paris on Friday 26 February, Bolloré repeated to the judge that he accepted his guilt. But the judge then said the deal bore no relationship to the seriousness of the offence, and said there needed to be a full criminal trial. While his media corrupt the minds of voters in France we may learn more about how Bolloré corrupted public life in Africa.
Havas, by the way, footed part of the bill for a key publicity trip to Las Vegas back in January 2016, for a young French economy minister manoeuvring to get ready for a stab at the presidential election. He's the president in the Elysée now.
Read more
Get our weekly email