Controversial Tory-linked PR firm working to oust Trudeau in Canada's election
Canadian Conservatives recruited Topham Guerin, accused of dirty tricks in Boris Johnson's 2019 campaign, months before 'sexist' ad release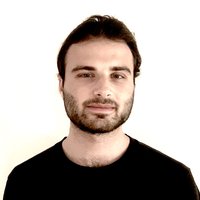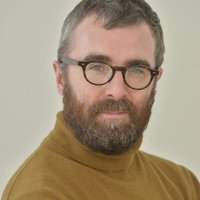 17 September 2021, 2.15pm
The communications company behind Boris Johnson's controversial 2019 digital campaign strategy is helping Canada's Conservatives in their bid to defeat Justin Trudeau in next week's Canadian election.
Topham Guerin was behind a series of widely criticised Tory stunts in the 2019 UK election, including rebranding the party's Twitter account as a fact-checking site. Now, the public relations company is working for the Canadian Conservatives' campaign, which has been criticised for offensive ads – including by some of the party's own MPs.
Canadian voters will head to the polls on 20 September, after Prime Minister Justin Trudeau called a snap election last month in an attempt to win a third consecutive election and an outright parliamentary majority. Recent polling suggests that the race is neck and neck between Trudeau's Liberal Party and the Conservatives.
Once the dominant player in the use of modern campaign tools, the Conservatives have trailed the Liberal Party in online campaigning in recent elections. Trudeau's team credited his historic 2015 majority win to a revitalised data and social media game.
The Covid-19 public inquiry is a historic chance to find out what really happened.
This time around, O'Toole's Conservatives have brought in Topham Guerin to help turn their fortunes around. As well as renaming the official Conservative Party Twitter account 'factcheckUK' during a televised leaders' debate in 2019, the spin doctors set up a fake website that purported to showcase the Labour Party's manifesto but that actually attacked Jeremy Corbyn's policies.
Topham Guerin has been referred to as 'a 24-hour meme machine'
O'Toole is also working with Stack Data Strategies, an analytics firm led by James Kanagasooriam, according to the Toronto Star. Stack played a critical role in boosting the Johnson 2019 campaign with big data behaviour modelling and predictive analytics.
London-based Tory political communications firms have been strengthening their ties with conservative parties around the world, especially in English-speaking countries such as Canada and Australia.
"We have great links with other conservative movements around the world and we try to help out as much as we can," one British political consultant who has been involved in international conservative campaigning told openDemocracy.
Topham Guerin was founded in 2016 by two young New Zealanders, Sean Topham and Ben Guerin, who specialise in producing memes and videos for right-wing political parties. As well as helping to steer Johnson's Conservatives to election victory in 2019, the firm is also credited with playing a key role in the election victory of Scott Morrison's Liberal Party in Australia.
The firm, which has offices in the UK, Australia and New Zealand, has been referred to as "a 24-hour meme machine", known for producing simple and often shocking content aimed at triggering strong emotions. In a 2019 speech, co-founder Guerin told an Australian audience that "You've got to surprise people, you've got to shock people, you've got to unlock an arousal emotion in people... The particular emotions that we need to unlock are arousal emotions. We're talking anger, excitement, pride, fear."
Related story
16 September 2021 | Shreya Kalra
In June, Canada became one of the hottest places on Earth – forcing its political parties to confront the realities of climate breakdown
Shortly after hiring the company, Canada's Conservatives were widely condemned for a controversial meme that appeared on their Twitter account, which showed a man on a ventilator labelled "Trudeau summer". The tweet was subsequently deleted, and O'Toole later told reporters it was inappropriate. A Conservative source told a Canadian paper that Topham Guerin had not been behind the tweet.
In August, three months after hiring Topham Guerin, the Conservative Party released a 37-second video that featured Trudeau's head pasted to the face of Veruca Salt – a spoiled child from the 1971 film 'Willy Wonka and the Chocolate Factory' – in a song called 'I want it now'. The ad's tagline read: "The only reason for an election is because Trudeau wants a majority."
The scene prompted accusations of sexism for inferring that Trudeau and his Liberal Party are bratty girls, including from fellow Conservative MPs. It was later taken down by Twitter for copyright infringement.
Daniel Béland, professor of political science at Montreal's McGill University, told openDemocracy that such a hard-nosed approach to digital campaigning is unlikely to help O'Toole in his bid to unseat Trudeau: "The Conservatives' social media campaign began on the wrong foot, with a childish and seemingly sexist anti-Trudeau online ad that created such a backlash.
"This episode is unlikely to have helped the Conservatives, especially because their leader, Erin O'Toole, seeks to appeal to women and suburban voters by framing himself as a moderate."
Boris Johnson's Conservatives were widely accused of using social media to spread misinformation during the 2019 general election. Independent research found that the Tories were "by far the most frequent" purveyors of misleading advertising during the campaign. Fact-checking organisation First Draft described 88% of their posts as misleading over one four-day period, compared to 7% of the Labour Party's.
Topham Guerin was later awarded a £3m COVID-19 contract without tender to work on public communications for the UK government, as openDemocracy revealed last year. In February, the firm was reported to be responsible for a controversial advert that was ultimately pulled from the UK government's 'Stay home' campaign following accusations of sexism.
The image showed domestic tasks being handled by women, while the only male featured was lounging on a sofa. The government later said the image did not reflect its views on women.
Neither Topham Guerin nor the Canadian Conservative Party responded to a request for comment.
From coronation budgets to secretive government units, journalists have used the Freedom of Information Act to expose corruption and incompetence in high places. Tony Blair regrets ever giving us this right. Today's UK government is giving fewer and fewer transparency responses, and doing it more slowly. But would better transparency give us better government? And how can we get it?
Join our experts for a free live discussion at 5pm UK time on 15 June.
Hear from:
Claire Miller Data journalism and FOI expert
Martin Rosenbaum Author of 'Freedom of Information: A Practical Guidebook'; former BBC political journalist
Jenna Corderoy Investigative reporter at openDemocracy and visiting lecturer at City University, London
Chair: Ramzy Alwakeel Head of news at openDemocracy
Read more
Get our weekly email