APPGs scandal: MP reveals how lobby firm tried to use her to influence Parliament
Calls for independent inquiry as SNP's Alison Thewliss reveals she was asked to set up an All-Party Parliamentary Group sponsored by drinks firms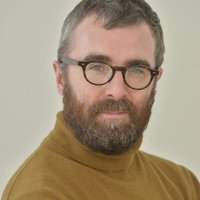 21 February 2022, 4.09pm
An MP has lifted the lid on how corporate lobbyists are buying influence in Parliament using opaque 'special interest' groups of MPs.
Scottish National Party MP Alison Thewliss spoke exclusively to openDemocracy about how she rejected an approach from a public relations firm to set up an All-Party Parliamentary Group (APPG) to be sponsored by the drinks industry.
Thewliss said transparency was crucial: "Knowing who is paying for [the APPG], knowing where that influence is – if you don't do that, then it is very hard to pin down who is pushing the agenda behind the scenes."
Calls are growing for an independent inquiry into APPGs after openDemocracy and The Guardian revealed that private firms, including arms manufacturers and tobacco companies, have ploughed £13m of cash and services into the groups since 2018.
Sign our petition to put pressure on the government to tighten electoral laws and shine more light on political donations. We need to know who is giving what to our political parties.
Veteran Labour MP John McDonnell said today: "openDemocracy's report exposes deep concerns about the role of APPGs. There now needs to be a full and independent inquiry into their role. We need to ensure that there are not just proper standards and procedures but proper policing of these groups."
It comes as more than 1,000 openDemocracy readers have written to their MP urging action over the issue. Some 509 of the UK's 650 MPs – 78% – have received messages from constituents calling for more transparency in how APPGs are run.
'Sponsorship from brewing companies'
Alison Thewliss's experience shows how lobbyists work to influence Parliament through APPGs.
She was approached by Connect, a political consultancy run by former Labour MP Andy Sawford that "helps clients build influence".
It tried to persuade her to help establish an APPG on the night-time economy, saying the sector was "underrepresented in Parliament".
"They were talking about sponsorship from brewing companies," the SNP politician told openDemocracy.
In a series of emails sent to Thewliss, the company said sponsorship was needed "to make the group viable".
One read: "We're very keen to get it off the ground and hope to have you involved… We'll keep you updated as we gage [sic] interest from other MPs, and once we begin talking to external organisations about sponsorship."
Related story
17 February 2022 | Tatev Hovhannisyan , Peter Geoghegan , Ben Quinn
Revealed: Unregulated MPs' groups took more than half their funding from private sector – including health and tobacco firms and big tech
Thewliss, who chairs three APPGs, rejected the offer in 2019. She called for greater transparency around the funding of APPGs and said MPs should look more carefully at who is paying for the groups and whether that "colours the work that is being done".
"Some [APPGs] are producing reports," she told openDemocracy. "They are meeting with ministers. So having accountability really is quite important.
"Who is paying for [the APPG] isn't always immediately clear and it certainly isn't reflected in the press coverage, for example."
A spokesperson for Connect said it was not acting on behalf of any clients when it approached Thewliss. They also confirmed that the firm was not involved in registering or running the group.
"Connect were in discussions with interested organisations and parliamentarians about supporting the formation of an APPG," the spokesperson said. "We offered to provide secretariat services, to support good practice and compliance with the rules on APPGs, although this was not taken forward and we are not involved."
'A back door for undue influence'
More than a year after being rejected by Thewliss, the APPG was eventually set up with support from a different lobbying company – and chaired by the Labour MP Jeff Smith.
He told openDemocracy he was not aware of Connect's previous attempt to establish the group, adding: "I'm not aware of any link between Connect and the APPG."
Ahead of its inaugural meeting, Smith told colleagues that the group had been "formed to provide a cross-party voice for nightlife businesses".
Records show it received more than £7,500 worth of support from the Night Time Industries Association (NTIA), which acts as the group's secretariat, last year.
With the help of a lobbying firm called Tendo Consulting, the NTIA says it "lobbies" on behalf of the pubs and clubs it represents. Its members also include drinks companies Jägermeister, Red Bull, and Campari Group.
We need to ensure that there are proper standards and procedures and proper policing of these groups
Last year, it published an extensive 46-page report on the impact of COVID on the industry, calling on the government to extend tax breaks for the sector.
Although it is described as an "APPG inquiry", the small print reveals the report was not only funded by the NTIA, but also actually drafted by the same industry association, with research and other input from lobbying firm Tendo.
A spokesperson for the NTIA said Labour MP Smith had "provided his input and ultimately signed it off".
Asked about the document, Smith told openDemocracy it was "a good piece of work which gives an accurate reflection of the plight of the industry at the time".
Tendo admitted it "helped establish" the APPG but defended its role in producing the report, saying it had "a wealth of experience in research techniques and knowledge across numerous sectors of the UK economy".
But the NTIA is explicit in its aims, saying it "seeks to influence the decisions of policymakers and ensure that the night-time economy continues to flourish."
It goes on to say it will challenge the "unfair treatment and attitudes currently being imposed upon the night-time industry".
Allowing lobbyists to try and establish APPGs gives the impression they are intended for commercial benefit
Rose Whiffen, a research officer at Transparency International UK, told openDemocracy: "Allowing lobbyists to try and establish APPGs undermines their credibility and gives the impression that they are intended for commercial benefit rather than the public interest. Without reform, some of these groups will remain a back door for undue influence in Westminster."
An NTIA spokesperson said the APPG had been formed "after we held a number of introductory meetings with parliamentarians over the course of autumn 2020".
"The APPG for the night-time economy was formed to recognise the specific challenges facing nightlife businesses as a result of COVID-19," they said. "The group brings together over 50 parliamentarians from both the House of Commons and House of Lords and represents parties across the political spectrum."
Read more
Get our weekly email