Calls for probe into 'PPE millionaires' who made staff work on furlough
openDemocracy revealed how a marketing firm that won £40m in PPE contracts threatened to fire staff who spoke out about furlough claims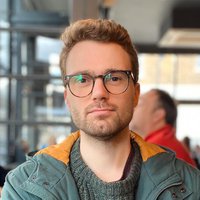 4 October 2021, 4.04pm
MPs and campaigners have called for an official investigation into a company that made its staff work while on furlough and threatened to fire anyone who spoke out.
openDemocracy revealed how KAU Media Group wrongly claimed furlough support while being handed a series of multi-million-pound government contracts to deliver personal protective equipment (PPE).
The deals were awarded without competitive tender, despite the London-based digital marketing firm having no prior experience with PPE.
Get one whole story, direct to your inbox every weekday.
One of the company's directors, Mohammed Kashif Khokhar, quickly banked £10m for him and his wife.
In an audio recording from last year, Khokhar is heard warning that anyone who spoke out would be "removed from the business", saying: "If someone makes accusations about the business, about furlough… or fucking reporting to HMRC, they can go fuck themselves."
Labour's deputy leader, Angela Rayner, described the company's activities as a "disgrace" and has today called for an official investigation.
"It's high time that the whole system was overhauled, and this incident investigated along with so many others," she told openDemocracy.
If taxpayers' cash has been wasted in this way, it is on ministers to recover our funds in full
"The revelation that a marketing company was handed a deal for health equipment only for the firm's owner to pocket £10m for himself, while apparently making his staff work full-time while on furlough, is just the latest sign that something is seriously wrong with the government's procurement programme.
"If taxpayers' cash has been wasted in this way, it is on ministers not just to explain what happened, but to recover our funds in full."
Responding to openDemocracy's investigation last week, KAU Media Group said staff were "asked to be reactive" because "there were no part-time furlough options available from the government".
The company said this had been communicated to HMRC and that it had "paid back the furlough in full for that period".
Sue Hawley, senior director at Spotlight on Corruption, also joined calls for authorities to "aggressively pursue those who engaged in this behaviour".
"HMRC needs to be far more transparent about what steps it is taking in these kinds of cases, and both HMRC and government need to publish full details of all the companies receiving taxpayer support whether through furlough or COVID loans during the pandemic."
Related story
1 October 2021 | Martin Williams , Peter Geoghegan , Ben Ellery
Exclusive: Employees say KAU Media Group threatened to fire staff who complained about being forced to work on furlough, while boss enjoyed lavish lifestyle
A former employee at KAU Media group had previously sent a formal complaint to HMRC with allegations of 'furlough fraud', but received no response.
In March, reports of possible furlough fraud topped 26,000, raising fears that chancellor Rishi Sunak's job protection scheme has been abused.
HMRC has refused to comment on KAU Media Group, saying it has to protect confidentiality rules.
A spokesperson for HMRC today insisted: "We take all allegations seriously." They said that all complaints are "carefully assessed and the most appropriate action is taken".
They added: "We have a Taxpayer Protection Taskforce set up to combat COVID scheme fraud. We've already made five arrests across the UK for suspected CJRS fraud and there are other criminal investigations underway."
Lib Dem MP Sarah Olney, who sits on the Public Accounts Committee, said the government had "failed spectacularly" in ensuring value for money during the pandemic.
She said that openDemocracy's investigation into KAU Media Group "makes for appalling reading," adding: "Without a comprehensive list of companies claiming support, we are unable to determine whether this is the exception or the rule."
The SNP's Alison Thewliss, who is a member of the Treasury Select Committee, said: "This isn't the first time concerns have been raised about the legitimacy of COVID-19 contracts, and it just isn't right that public money has been handed out to abusive bosses who appear to care little for the welfare of their employees."
"The exploitation of employees through the furlough scheme is a scandal, which must be taken seriously by the UK Government and HMRC. It puts employees in an impossible position, where speaking out about their exploitation could cost them their job."
A catalogue of evidence seen by openDemocracy and The Times showed that staff at KAU Media Group were expected to continue working while on furlough.
Speaking to openDemocracy on the condition of anonymity, more than half a dozen former employees said they were scared of being fired and left unemployed if they spoke out.
Instead, they continued to work on digital marketing campaigns for private clients, while being paid just 80% of their normal salaries.
HMRC needs to be far more transparent about what steps it is taking in these kinds of cases
Khokhar, one of the firm's directors, said last week that there was no "intention of fraud" by the company, and said most staff did not work while furloughed.
"We believed taking the odd phone call from a client to be fair and reasonable," he said, adding that the directors believe they acted in good faith. "These were unprecedented times for which there was no script or past experience."
Explaining the firm's £40m PPE contracts, he said: "We are market leaders in healthcare advertising and have a deep understanding of the market as well as the contacts to deliver PPE."
He added: "We acted with good intentions to ensure the government objective of keeping people in employment was achieved. The alternative would have been to make mass redundancies."
Khokhar claimed that an audio recording of him threatening to fire staff had been "obtained unlawfully" and said "information has been taken out of context". He also said the multiple sources who spoke to openDemocracy were clearly "disgruntled employees" making their opinions "one sided". He added: "Our staff would say the contrary."
Official data reveals that the company went on to claim further support on the furlough scheme, receiving at least £175,000 between December 2020 and June 2021. Information about earlier months has not been published by HMRC.
Read more
Get our weekly email