MPs who lobbied for controversial 'green' petrol were funded by fuel industry
Government introduced 'E10' petrol after parliamentary group produced glowing report – despite warnings about its environmental credentials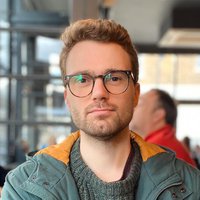 17 February 2022, 12.01am
A group of MPs who successfully lobbied the UK government to roll out a controversial 'greener' petrol to filling stations across the UK had received funding and support from the fuel industry, openDemocracy can reveal.
Letters obtained by this website reveal how the All-Party Parliamentary Group (APPG) for British Bioethanol met with ministers and urged the government to introduce E10 petrol "as swiftly as possible" despite warnings about its environmental credentials.
An influential report published by the group – and funded by a fuel company – also made questionable claims about the environmental benefits of E10 petrol.
But experts have warned that the fuel, which is marketed as a 'greener' version of petrol, could actually lead to an increase in CO2 emissions compared with regular petrol. The product was introduced in the UK in September.
The Covid-19 public inquiry is a historic chance to find out what really happened.
In response to our investigation, Greenpeace has warned of "democracy being taken for a ride by corporate interests paying to get their point of view on the agenda".
Doug Parr, the environmental charity's head of policy, added: "PR consultancies providing the secretariats [for APPGs] should be obliged to declare where the money is coming from, with the APPG needing to demonstrate support from a range of MPs, and that they're addressing a topic of genuine public interest. It's important to remember that every time a corporation does something which appears to be a spontaneous act of selfless generosity, they know they might have to justify it to shareholders."
openDemocracy today revealed lobbyists have used APPGs as a £13m "back door" to Parliament. In recent years, APPGs have allowed private firms such as arms manufacturers and healthcare businesses to obtain access to MPs in exchange for cash or services donated to the groups.
British American Tobacco and Big Tech are also among those that have funded so-called All-Party Parliamentary Groups (APPGs) – which are largely unregulated and growing in numbers.
MPs from the British Bioethanol APPG told government ministers that the 'renewable' E10 fuel – which contains 10% ethanol rather than the 5% in standard unleaded fuel – would help to tackle climate change and air pollution.
But experts have cast doubt on some of the claims, saying the benefits of E10 can vary based on how it is produced.
"It all depends on where the ethanol comes from," said Nick Molden, who runs testing firm Emissions Analytics. "You might have one source that is really good, but another source that's worse than crude oil. So how certain can we be that it comes from a good source?
"A lot rests on the certification of ethanol. But I have concerns that the system may not be guaranteeing that."
Molden added: "I'm not confident that E10 is actually reducing CO2 emissions, and theoretically it could be making it worse."
Related story
17 February 2022 | Tatev Hovhannisyan , Peter Geoghegan , Ben Quinn
Revealed: Unregulated MPs' groups took more than half their funding from private sector – including health and tobacco firms and big tech
The APPG's influential keystone report on E10, published in 2019, was paid for by a bioethanol company, Ensus Ltd. Staff from the company served as the group's 'secretariat' and even gave "assistance" with research and writing the report, which namechecks Ensus 20 times and quotes its commercial director Grant Pearson.
In total, Ensus provided between £3,001 and £4,500 worth of services.
Boris Johnson's government later agreed to meet Pearson along with a Conservative member of the APPG, Oliver Heald.
After sustained lobbying, the government eventually introduced E10 to petrol stations last year, which revived the UK's bioethanol industry.
In November, weeks after E10 was given the green light, Ensus opened a new £1.3m base in the north of England.
Climate change claims
In June 2019, former Labour MP Nic Dakin – who chaired the British Bioethanol APPG at the time – wrote to then transport minister, Michael Ellis, sharing his "serious concern" that the industry was "on the brink of collapse".
A government assessment that was published later said that introducing E10 petrol to filling stations would "support the UK bioethanol industry, who have struggled to remain viable" due to "lower than forecasted ethanol demand".
Dakin wrote: "Our APPG Inquiry has received a clear message from a wide range of stakeholders that to avoid this regrettable situation, the Department for Transport must mandate the introduction of E10 as swiftly as possible."
An unsigned, handwritten note at the bottom of Dakin's letter says that introducing E10 petrol would be an "easy" step "if we are serious about reducing our carbon footprint". It is not known whether the note was written by Ellis or by someone else.
To use air pollution as an argument in favour of E10 is hollow. E10 makes no real difference whatsoever
In a statement, Dakin told openDemocracy he was glad E10 had now been introduced to petrol stations. He added he hoped the UK would continue to transition away from using fossil fuels in transportation "so we can become a net-zero society as quickly as possible".
Dakin was not alone in lobbying ministers. Documents show Heald requested a meeting with a government minister. In his letter, Heald said the group was "campaigning for E10 petrol".
Grant Shapps, the transport secretary, told Heald the government was "considering the final report with interest".
Ahead of a meeting with Pearson from Ensus, a government briefing described him as "influential in helping us develop the argument for continued tariff protection for domestic ethanol producers".
Ensus is one of three bioethanol companies named on the APPG's website to have "supported" the group of MPs and peers.
However, because of lax transparency rules, none of the companies are declared in official parliamentary papers.
The APPG's website claims a PR company, Finn Communications, serves as the group's secretariat and point of contact. But its official transparency filings make no mention of Finn Communications – and instead names Ensus as its contact address.
Responding to questions from openDemocracy, the company acknowledged that some information on the APPG website was "out of date".
It is highly inappropriate for lobbyists and companies to act as secretariats for APPGs
The APPG for British Bioethanol has not tried to hide its highly partisan views on E10 petrol and describes itself as a "group of MPs and peers with an interest in promoting the benefits of the bioethanol industry and its products". Parliamentary records also say that its stated purpose is "to promote the introduction of E10 fuel in the UK".
Transparency International's Rose Whiffen said some APPGs "seem no more than industry lobby groups in disguise", adding that it is "highly inappropriate for lobbyists and companies to act as secretariats for APPGs".
'Completely transparent'
Ensus told openDemocracy its support and "modest financial contribution" towards the APPG's work on E10 was "a matter of public record".
A spokesperson said: "The British bioethanol industry continues to believe that E10 does improve air quality, especially in the area of particulates which is a major issue for fossil fuels, and the APPG did state that it 'could' improve the UK's serious air quality problems. Third party evidence was also provided to the [APPG] in support of this view."
Meanwhile, Dakin told openDemocracy that neutrality is not the purpose of APPGs. "MPs are sadly not provided with sufficient resources to run APPGs themselves," he said, "and often rely on outside support to administer the APPGs and achieve their aims.
"It is my firm view that, during my time as chair, the British Bioethanol APPG was completely transparent during all our interactions with ministers, and fully complied with the rules on APPGs including on declaring sources of funding."
Heald also said he supported the introduction of E10 because he found the case "overwhelmingly strong", adding that he has a "long record of campaigning on environmental issues".
There is no suggestion that Dakin, Heald or any other members of the APPG broke rules or made personal financial benefits from its work on E10.
A spokesperson for the Department for Transport told openDemocracy: "The decision to introduce E10 fuel was based on its carbon-saving benefits and its potential to help bring UK roads to net zero. The switch could cut CO2 emissions by 750,000 tonnes a year – the equivalent to 350,000 fewer cars on the road."
---
Update: This page has been amended (as of 21 February 2021) to include a comment from Doug Parr at Greenpeace that was obtained following publication of the original article.
From coronation budgets to secretive government units, journalists have used the Freedom of Information Act to expose corruption and incompetence in high places. Tony Blair regrets ever giving us this right. Today's UK government is giving fewer and fewer transparency responses, and doing it more slowly. But would better transparency give us better government? And how can we get it?
Join our experts for a free live discussion at 5pm UK time on 15 June.
Hear from:
Claire Miller Data journalism and FOI expert
Martin Rosenbaum Author of 'Freedom of Information: A Practical Guidebook'; former BBC political journalist
Jenna Corderoy Investigative reporter at openDemocracy and visiting lecturer at City University, London
Chair: Ramzy Alwakeel Head of news at openDemocracy
Read more
Get our weekly email