Revealed: A fifth of new Tory MPs have worked as lobbyists
New MPs include lobbyists for banks, private healthcare and arms manufacturers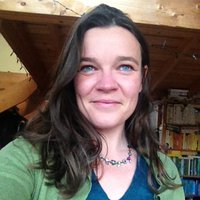 21 December 2019, 12.01am
One in five new Tory MPs have worked in lobbying or PR for corporate interests, new openDemocracy research reveals today. Opposition politicians have called our findings "deeply worrying".
The new Tory cohort includes a former head of communications for a private healthcare company, a top lobbyist for British bankers, a former staffer at Cambridge Analytica's parent company, and former employees of firms which have represented the arms industry and the governments of Qatar and Kazakhstan.
Four of Britain's largest lobbying firms – Portland Communications, Grayling, Hanover Communications and Pagefield – now have at least one former employee in parliament.
Green MP Caroline Lucas described our findings as "deeply worrying", adding "in recent years, we've seen the representatives of big business take over ever-more of our politics… they will be making decisions which will shape the future of our country through Brexit".
Sign our petition to put pressure on the government to tighten electoral laws and shine more light on political donations. We need to know who is giving what to our political parties.
Labour frontbencher John Trickett said: "For too long, too many MPs have come from markedly different backgrounds to most of the people they represent. This is one of the reasons why there is such a gulf between politics and the wider public."
He added that the Conservatives are "deeply connected to privileged corporate interests".
Private healthcare
The new MPs investigated by openDemocracy include at least five who have worked for firms which represent private healthcare companies. Rob Butler, the new MP for Aylesbury, has his own corporate communications firm which "provides a bespoke, intelligent and discreet service of communication counsel to corporations, NGOs, family offices and prominent individuals," according to its website. His clients have included the private healthcare company BUPA. Mr Butler didn't provide a comment for this story.
Paul Bristow, the new MP for Peterborough, has been the chairman of the trade group for lobbyists, the Association of Professional Political Consultants since June 2017 (recently renamed the Public Affairs Board). His own company PB Consulting has mainly healthcare and health technology related clients. In its most recent quarter, the lobbying register shows its clients include Cerner (a large US firm with growing UK healthcare interests), Medtronic (a large US health technology firm), as well as health tech trade bodies the Association of British Healthcare Industries, Medical Technology Group, and the US health tech trade body Advamed, as well as for pharmaceutical firms including Bayer, and Johnson & Johnson. From 2007-2010 Bristow was director of research and consulting at Biba Medical (which states on its website that its mission is to "connect the community of physicians and the medical device industry").
Mr Bristow told openDemocracy "Legislators should not be lobbyists, something I have always been clear about". He confirmed that he has now stepped down as chairman and "will have no future role within PB Consulting" and added "I am proud of what I achieved as a healthcare public affairs consultant and my work on awareness campaigns relating to sepsis and brain tumours."
The Managing Director of PB Consulting, Dan Jones, told openDemocracy that Paul Bristow "no longer has a formal role", and added in a statement that "Paul's election requires the company to go through a short transition period, during which time we will suspend our membership of the PRCA. This is a temporary suspension, PB Consulting will return to the PRCA in the New Year. We remain committed to ensuring that we maintain the highest ethical standards in everything we do and will abide by the PRCA's Code of Conduct during this temporary suspension."
Mark Fletcher, who replaced Dennis Skinner as MP for Bolsover, was the head of communications for Synergix Health for seven months in 2018. Its biggest brand is 'Doctor Care Anywhere', a health tech 'telemedicine' service that provides private GP consultations via an 'app', for a subscription payment or one-off fee. Doctor Care Anywhere has also started to secure contracts to provide its services to NHS GP surgeries including 6 surgeries in Plymouth. Mr Fletcher did not respond to our request for comment.
Mark Logan, the new Conservative MP for Bolton North East, is the former head of global communications for the Chinese conglomerate Sanpower, Sanpower which owns multiple healthcare interests, including managing hospitals and 'subscription health care'. The conglomerate includes 'the largest telemedicine and home-based senior care company in Israel'. Speaking to openDemocracy, Mr Logan said: "I was with our Health Secretary earlier today and the message is resolutely clear: the NHS is not for sale. And we will now be commencing on the single biggest investment boost – £33.9bn."
Banking, weapons and Cambridge Analytica
Anthony Browne, in South Cambridgeshire, was CEO of the British Bankers' Association, the main lobby group for the banking industry, from 2012-2017.
Sevenoakes MP Laura Trott is a former communications adviser to David Cameron who co-wrote the party's 2015 manifesto, and went on to be a partner at the lobbying firm Portland until her election. Portland represents the governments of Qatar and Kazakhstan, numerous pharmaceutical companies, and the arms company BAE Systems.
Fay Jones in Brecon and Radnorshire was the head of Wales for the global public relations and lobbying firm Grayling until her election this month. Grayling has numerous clients, including private healthcare companies, failed outsourcing giant Carillion, arms company Lockhead Martin and the National Casino Forum. Neither Trott nor Jones responded to our request for comment.
Alicia Kearns, the new MP for Rutland and Melton, worked as a communications staff member at the Foreign Office, leading the departments' communications in Iraq and Syria, and led the Ministry of Defence communications in Scotland during the independence referendum. She then moved into the private sector, where she designed and directed "counter violent extremism, counter disinformation, hybrid warfare and behaviour change programmes for Governments, militaries, and NGOs to build stronger and safer communities."
Imran Ahmed-Khan, the new Wakefield MP, worked for the military communications firm SCL from 2003-4, the parent company of Cambridge Analytica before working at the Syrian Media Centre, representing the Syrian government from 2004-5. He most recently worked at the advertising and PR firm M&C Saatchi.
Neither Alicia Kearns nor Ahmed-Khan responded to openDemocracy's requests for comment.
From coronation budgets to secretive government units, journalists have used the Freedom of Information Act to expose corruption and incompetence in high places. Tony Blair regrets ever giving us this right. Today's UK government is giving fewer and fewer transparency responses, and doing it more slowly. But would better transparency give us better government? And how can we get it?
Join our experts for a free live discussion at 5pm UK time on 15 June.
Hear from:
Claire Miller Data journalism and FOI expert
Martin Rosenbaum Author of 'Freedom of Information: A Practical Guidebook'; former BBC political journalist
Jenna Corderoy Investigative reporter at openDemocracy and visiting lecturer at City University, London
Chair: Ramzy Alwakeel Head of news at openDemocracy
Read more
Get our weekly email