Revealed: Sanctioned Russian oligarch still controls London property firm
Alisher Usmanov, the billionaire former Arsenal shareholder, still has 'significant control' over a company that owns a townhouse in Mayfair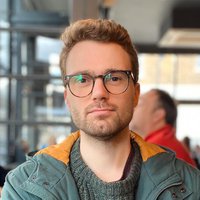 22 March 2022, 4.15pm
A Russian oligarch still controls a London property firm more than two weeks after the UK government sanctioned him, openDemocracy can reveal.
The news has raised questions over the effectiveness of sanctions, with one MP saying there was "not much point" in them unless assets were seized if necessary.
Alisher Usmanov was described as "core part of Putin's inner circle" by UK officials, who claimed he would face a "full asset freeze".
The Uzbek-born billionaire is known for his previous stakes in Arsenal and Everton football clubs, and is said to own a £48m mansion in Highgate.
The Covid-19 public inquiry is a historic chance to find out what really happened.
The government claimed he would now be "cut off" from his UK interests and "no British citizen or business" would be able to deal with him.
But records show he still has "significant control" over Curzon Square Limited, with a large shareholding in the company.
Sanctions mean he can't sell his shares, but one expert told openDemocracy that Usmanov could "still derive value from maintaining a degree of control over the company".
Labour MP Chris Bryant, who chairs a parliamentary group on Russia, told openDemocracy: "There's not much point listing Putin's cronies as sanctioned if we don't follow through with tough action to freeze and if necessary seize their assets."
Under its old name – Klaret Services (UK) Limited – the firm owns the leasehold for a grand townhouse in Mayfair, which is thought to be worth several million pounds.
Usmanov had ultimate control of the company until 2017 via an offshore firm called Klaret Holdings Limited, although he now owns between 25% and 50% of the shares.
It is thought to be part of a global network of "Klaret" companies which own Usmanov's private jets and superyachts.
These include his largest private plane, which is owned by Klaret Aviation Limited in the Cayman Islands. The Airbus was registered in the Isle of Man until authorities struck it off earlier this month as Usmanov faced international sanctions.
The plane, which could be worth up to $500m, bears the registration number IABU, which stands for "I'm Alisher Burkhanovich Usmanov".
Meanwhile, the oligarch's 512ft superyacht, Dilbar, is reportedly owned by another "Klaret" company – Klaret Continental Leasing Limited, based in Malta.
With an estimated value of $600m to $735m, it is believed to be one of the world's most expensive yachts, complete with two helipads and an enormous indoor pool.
The plane bears the registration number IABU, which stands for 'I'm Alisher Burkhanovich Usmanov'
It was recently labelled "blocked property" by US authorities, leading to reports that the yacht's staff had been fired because wages could no longer be paid.
A second £50m private jet used to be owned by Klaret 7x Limited in the Cayman Islands. The aircraft was once used by FIFA president Gianni Infantino to visit the Pope. Reports suggested that Usmanov may have been behind the offshore firm, raising questions for Infantino over potential conflicts of interest.
Announcing the sanctions, foreign secretary Liz Truss said the move "sends a clear message that we will hit oligarchs and individuals closely associated with the Putin regime".
However, it is unclear whether any attempt has been made to end the oligarch's control over Curzon Square Limited.
Updates to the UK's business register can sometimes be delayed for a short time, meaning that it does not always show the very latest information. But more than two weeks have now passed since Usmanov was sanctioned.
Usmanov once described himself as "a citizen who supports his president and is proud to have such a leader for this country".
He is worth £18.4bn and has invested millions in the steel industry with Igor Shuvalov, a close Putin ally who served Russia's first deputy prime minister.
Related story
22 March 2022 | James Montague
For years, the UK has turned a blind eye to overseas billionaires, including Putin-linked oligarchs, buying up English football teams
Under the sanctions, it is now illegal for any UK company to do business with Usmanov. But Joshua Ray, a sanctions lawyer for Rahman Ravelli, told openDemocracy the continued control over the company could still benefit the oligarch.
Usmanov "could still derive value from maintaining a degree of control over the company", he said. "Assuming the freeze will at some point be lifted, Usmanov would likely want to have input into how the company is maintaining its value as a going concern for the time being."
Responding to openDemocracy, a Foreign Office spokesperson said: "The sanctions against Alisher Usmanov were enacted with immediate effect. He cannot access his assets and it is now illegal for any person or company in the UK to do business with him.
"Our designations are ensuring those propping up Putin's regime do not benefit from the UK. The UK is inflicting devastating economic pain on Putin and Russia following the unprovoked and illegal invasion of Ukraine."
A spokesperson for Companies House said that Usmanov's name must remain listed on the official business register "until such time the shares are sold or transferred", but explained that sanctions may prevent this.
Curzon Square Limited could not be reached for comment.
From coronation budgets to secretive government units, journalists have used the Freedom of Information Act to expose corruption and incompetence in high places. Tony Blair regrets ever giving us this right. Today's UK government is giving fewer and fewer transparency responses, and doing it more slowly. But would better transparency give us better government? And how can we get it?
Join our experts for a free live discussion at 5pm UK time on 15 June.
Hear from:
Claire Miller Data journalism and FOI expert
Martin Rosenbaum Author of 'Freedom of Information: A Practical Guidebook'; former BBC political journalist
Jenna Corderoy Investigative reporter at openDemocracy and visiting lecturer at City University, London
Chair: Ramzy Alwakeel Head of news at openDemocracy
Read more
Get our weekly email