If we don't talk about UK failure on COVID-19, we may well continue it
Pointing out the many government disasters isn't just an exercise in hindsight – it's essential for saving lives.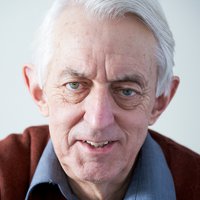 11 May 2020, 11.17am
By using the term 'control' at the centre of its new approach to the COVID-19 crisis the British government has accepted that we cannot fully suppress the virus, at least until effective vaccines are available. It has therefore taken the view that a staged return to work will be essential over the next few months to avoid a slump of historic proportions. It has decided to treat the cost in lives as a necessary consequence.
Whether this policy shift is accepted is questionable but the central problem for the government has been its overall handling of the crisis so far. This has been a series of disasters, even though the UK was one of the last major European states to recognise the dangers and had more time to prepare. Indeed, it is now seen across the world as failing in its handling of the crisis, an outcome that contrasts markedly from previous claims to be a world leader.
Take the UK Biological Security Strategy, published in July 2018, as an example. The foreword starts: "Significant outbreaks of disease are among the highest impact risks faced by any society – threatening lives and causing disruption to public services and the economy."
With tragic overconfidence, it continues: "As a global leader in the biological sciences, we have an opportunity to demonstrate our expertise and be at the forefront of work to meet these challenges."
The Covid-19 public inquiry is a historic chance to find out what really happened.
The foreword concludes:
We cannot predict all the ways in which this risk landscape will evolve in the future, but it is by breaking down barriers, working in a co-ordinated way across and beyond Government, and thinking globally that we will be best prepared to meet the threat of significant disease outbreaks (however they occur).
Join the COVID-19 DemocracyWatch email list
Sign up for our global round-up of attacks on democracy during the coronavirus pandemic.
Sign up
Performance has in fact been a very long way from "best prepared". Most of the recent criticism of the Johnson government being over its tardy behaviour since the first COBRA crisis meeting in late January, but warning signs were missed well before then.
As this column noted on 24 April, The Times of Israel reported that US intelligence had become aware of the outbreak in Wuhan as early as the second week of November and had reported it to the Trump administration, "which did not deem it of interest". It had then been communicated to NATO allies and Israel.
The Times of Israel report followed an ABC Good Morning America story on 8 April that:
As far back as late November, US intelligence officials were warning that a contagion was sweeping through China's Wuhan region, changing the patterns of life and business and posing a threat to the population, according to four sources briefed on the secret reporting.

Concerns about what is now known to be the novel coronavirus pandemic were detailed in a November intelligence assessment by the military's National Center for Medical Intelligence (NCMI), according to two officials familiar with the document's contents.
The NCMI is a little-known branch of US military intelligence that works mainly on diseases and other medical problems likely to affect US troops abroad and had picked up details of the Wuhan developments as part of that work. Following the ABC broadcast a senior official of the NMCI denied that a specific report had been circulated but used an equivocal form of words in doing so.
In any case, the significance of the Israeli report is that news of the Wuhan development was shared with NATO allies, including one country, the UK, that prided itself as its pandemic preparedness.
The overall failure of the British government now therefore stretches over more than six months and there is abundant evidence that there has been no improvement in performance in recent weeks. Take testing as an example. For weeks on end progress was claimed on the road to the magic target of 100,000 tests per day by the end of April. It was reached for just two days by changing definitions of 'test' and has not been met since. So chaotic has the process been that 50,000 test samples have had to be airlifted to the US for processing.
More generally, towards the end of April we learnt that the Johnson government was warned only last year about a lack of readiness to face a flu-type pandemic. This followed a major rehearsal in 2016, Cygnus. To make matter worse, Channel 4 News reported on 7 May that much of the emergency pandemic stockpile was way out of date, including nearly 80% of respirators and close to half of the stockpile of surgical facemasks.
In the past few days there has been much criticism of the government's failure to support care homes or even acknowledge the extent of the COVID-19 problem. That is now belatedly recognised, but the National Care Forum was already clear three weeks ago that 4,040 people might have died from COVID-19 in residential and nursing homes up to 13 April but were yet to be included in official figures.
At the time, The Guardian reported:
Care UK, which runs 122 homes in England and Scotland, revealed a 65% increase in deaths in just four days and said the virus had reached 70% of its homes. Four Seasons Health Care, which operates 190 homes, said fatalities had increased by 60% in six days, with nearly two in three of its homes affected.

Ministers have continued to cite a figure of 217 care home deaths across England and Wales, which was published last week by the Office for National Statistics with a three-week time lag. But five of the largest providers contacted by the Guardian have now recorded at least 1,052 deaths between them from confirmed or suspected cases of COVID-19.
In the face of such criticism the government has become extremely sensitive to it. Following demands that it publish the specialist advice it was receiving, it released one set of subcommittee minutes from the Scientific Advisory Group on Emergencies but heavily redacted it (see photo), leaving some members "livid" that these were sections that could be viewed as critical of government policy.
It could be argued that raising these failings merely shows the benefit of hindsight: instead, the minds of critics should concentrate on what comes next. The problem with this excuse is that past failure can all too readily be replicated. This is a crisis which has not reached its global peak and has many months more to evolve in the UK. With over 31,000 'official' COVID-19 deaths so far it is highly unlikely that fewer than 50,000 people will die this year in the UK – probably many more will. That will be substantially more than all the civilians killed in the country by enemy action throughout the entire six years of the second world war.
The time to learn from those mistakes is not in some public inquiry in future years but now. That way we might help ensure that the disaster already unfolding does not turn out to be an utter catastrophe.
Russian aggression is driving Ukrainians into poverty. But the war could also be an opportunity to reset the Ukrainian economy – if only people and politicians could agree how. The danger is that wartime 'reforms' could ease a permanent shift to a smaller state – with less regulation and protection for citizens.
Our speakers will help you unpack these issues and explain why support for Ukrainian society is more important than ever.
Read more
Get our weekly email