Russia's attack on Ukraine is likely to continue for weeks – if not months
Any major concessions from Putin would risk not only his vision of a Greater Russia, but his future too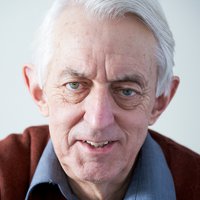 18 March 2022, 3.04pm
When Vladimir Putin ordered the forces into Ukraine, he expected it to be largely settled within a couple of days. Now, into the fourth week of intense war, with well over ten thousand people killed and Ukrainian cities being continually bombed and shelled, a grim pattern is emerging. In the short term, neither Ukraine nor Russia can achieve their aims.
Why is this?
As Steve Trimble and Piotr Butowski wrote in leading US security journal Aviation Week and Space Technology, Putin intended for three things to happen:
"Ukraine's air defences, air force and command centers would be pummeled in an opening airstrike by potentially hundreds of standoff missiles.
Major eastern cities, such as Kharkiv, would fall the first day, as dozens of Russian battalion tactical groups swarmed past an outgunned Ukrainian Army.
Ukrainian President Volodymyr Zelenskyy would be at risk of capture or death within the first two days, as Russian forces swept into Kyiv to bring a brutally swift end to a widely condemned war."
The success of the invasion depended on the rapid execution of these main three aims before the Ukraine forces and NATO had time to respond, with the most important being the fast termination of the Zelenskyi government. It failed, which may be partly due to incompetence and poor leadership throughout the Russian forces, as well as a belief that the invading troops would be welcomed by the Ukrainian forces. Occupation of the whole country was never anticipated – it simply wasn't thought it would be necessary, and the entire operation was planned without nationwide Russian mobilisation.
A weekly summary of our latest stories about the post-Soviet world.
It's now clear that, within three or four hours of the start of the Russian attack, the war plan had come unstuck and never recovered. This was because of the failure of a key element, an airborne assault on the Antonov airport, 30 kilometres northwest of the centre of capital city Kyiv.
Early on 24 February, the day the assault began, well over 25 Russian helicopters landed troops to secure the runway and enable a large force of troops from the 334th Military Transport Aviation Regiment to be flown in from Pskov, in western Russia. While that was underway, the risk was recognised by Ukraine, whose 4th Rapid Reaction Brigade was brought in to oppose the operation. By that evening, the airport was back in Ukrainian hands. The Russians then brought in a huge force of troops in 200 helicopters and recaptured the base the following day, but by then it was too late to support the attempt to take Kyiv.
Why this detail is significant is that this element of the Russian plan was undertaken by elite Russian units, not the conscript-supported units that have since had morale problems. That some of the most professional units of the Russian Army performed so badly was a surprise to many in NATO. It was clear by 26 February that the operation was in serious trouble, which was no doubt the most important factor behind Putin's 27 February speech, which warned NATO not to become directly involved on the pain of a nuclear response.
For the following two weeks, the Russian forces attempted to regroup, brought in reserve forces, and moved to a counter-city strategy, utilising intensive aerial and artillery bombardments – resulting in horrendous civilian casualties. They have taken some territory, mainly along the Black Sea coast and in Donbas, though no major cities have yet been overrun.
Related story
15 March 2022 | Dmytro Babachanakh
Both sides currently have an incentive to continue fighting. For as long as that's the case, negotiations are unlikely to succeed
Conservative estimates put Russian losses at 7,000 personnel killed in three weeks, which, in the calculus of modern war, means upwards of 20,000 will have been seriously injured. This is a higher death toll than the Americans experienced in eight years in Iraq and 20 in Afghanistan combined. Morale is low across many of the Russian units, while Putin's regime is also facing formidable problems from international economic sanctions.
The regime may dominate domestic communications, but there is still much opposition to the war among Russians, even with 14,000 people having already been arrested for protesting. If the experience of other wars is an indicator, the mounting casualties will have a cumulative effect. The French fought the Indo-China war against the Viet Minh for eight years, over which time the war became so unpopular that the loss of the strategic garrison at Dien Bien Phu in May 1954 was the last straw, and the war ended within three months.
In the 2004 US presidential election, George W Bush had no problem arguing for support for the war in Iraq, but by 2008 Barack Obama could readily campaign on the basis of bringing the troops home, a stance unthinkable four years earlier. Though these attitude changes took place on a much longer timescale, the intensity of Russian losses is very much higher.
For Ukraine, the war has been hugely costly, but the level of commitment by the armed forces and civil society – aided by Zelenskyi's leadership – is remarkable. The longer the war goes on, another aspect moves in Ukraine's favour: the sheer flood of armaments and war materiel flowing across the border from NATO countries. The United States alone has pledged and already part-delivered 1,400 anti-aircraft missiles, 11,600 anti-armour weapons, 100 armed drones, 7,400 small arms, close to 60 million items of small arms ammunition, 25,000 sets of body armour and much else besides. Other NATO states are adding greatly to this.
Meanwhile, Putin's forces have around 180,000 troops engaged in combat, but they are not, even now, close to being able to encircle Kyiv. More troops are being deployed from Russian units in Armenia and Georgia, as well as from reserve units from Russia's own Eastern Military District, though US-based analysts doubt that these will make much difference.
The Kremlin will persist with its counter-city destruction, perhaps concentrating on strategically important cities
There are multiple reports of negotiations and possible peace deals between the two sides, but while there may be some chance of progress, it is far wiser to assume that Putin is simply not willing to concede anything substantial. Not only is his vision of a Greater Russia at stake, but he, and those immediately around him, will see their own futures under threat if they do so. As of now, the Kremlin will persist with its counter-city destruction, perhaps concentrating on strategically important cities such as Mariupol. It will also stage symbolic attacks on more distant cities, as with the cruise missile attack near Lviv, the main purpose of these being to induce fear.
It may seem unduly pessimistic, but going from recent behaviour, Putin's war will continue for weeks and quite possibly months with much more loss of life. He may even repeat his threat of escalation unless NATO ceases its flow of arms. In other circumstances, a grim stalemate might lead to a settlement, but Putin's behaviour does not make for ordinary times.
Russian aggression is driving Ukrainians into poverty. But the war could also be an opportunity to reset the Ukrainian economy – if only people and politicians could agree how. The danger is that wartime 'reforms' could ease a permanent shift to a smaller state – with less regulation and protection for citizens.
Our speakers will help you unpack these issues and explain why support for Ukrainian society is more important than ever.
Read more
Get our weekly email