Tory MP reported after breaking ministerial code – again
Exclusive: Lobbying watchdog has referred former transport minister George Freeman to Cabinet Office over failure to seek advice before taking up work outside Parliament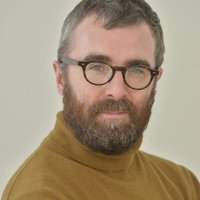 22 April 2021, 12.28pm
Former Conservative minister George Freeman has been reported to the Cabinet Office for breaching the ministerial code for a second time in three months, openDemocracy has learned.
The Advisory Committee on Business Appointments (ACOBA) referred Freeman after he failed to notify the lobbying watchdog before taking up a number of roles outside Parliament, including with an energy firm that produces hydrogen for buses.
"The failure to seek advice is a breach of the government's rules and the requirement as set out in the Ministerial Code," ACOBA chair, former Conservative minister Eric Pickles, wrote in a letter to Cabinet Office secretary Michael Gove.
Freeman apologised "for misunderstanding the process".
The Covid-19 public inquiry is a historic chance to find out what really happened.
Transparency campaigners have said that Freeman's latest breach of the ministerial code shows "the system is broken and needs a complete overhaul".
Pickles has called for reform of lobbying rules amid the scandal over former prime minister David Cameron's lobbying for the collapsed finance firm, Greensill Capital.
At least two senior civil servants took jobs with Greensill while working in the Cabinet Office without notifying ACOBA.
Earlier this year, openDemocracy revealed that Freeman had broken the ministerial code by failing to consult ACOBA before taking up a paid consultancy role with a firm that produces protective equipment used by the NHS during the pandemic.
Freeman subsequently wrote to Pickles demanding an apology for being "condemned as guilty" and told his local newspaper that ACOBA had "apologised" to him over what he said was its "confusing" guidance.
But in a strongly worded letter, Pickles denied that there had been any apology and said that Freeman was under investigation for at the time unspecified further breaches of the ministerial code.
Freeman told the lobbying watchdog that he had taken up a number of roles without seeking advice
Now a chain of correspondence published by ACOBA shows that Freeman was found to have broken the ministerial code in relation to a number of posts he took up without informing the watchdog.
Under the ministerial code all former ministers must notify the appointments watchdog about any employment within two years of leaving office.
Freeman, who previously served as a minister in the departments of health and transport, told the watchdog that he had taken up a number of roles without seeking advice.
Among the posts that Freeman took on were advising Ryse Hydrogen, a firm currently producing hydrogen fuel for buses, which is looking to establish a hydrogen plant in East Anglia, near Freeman's mid Norfolk seat.
Freeman told ACOBA he had agreed a contract with Ryse on 23 December for £20,000 a year for six hours' work each month. Freeman invoiced Ryse for £10,000 the following day but he later returned the money and cancelled the contract "as I heard it would be a breach of ACOBA guidelines to work without prior permission".
Freeman said he had unsuccessfully made representations on Ryse's behalf as transport minister, before being sacked in February 2020.
"I met with the minister for buses with Ryse Hydrogen, but was unable to get any traction – meeting significant resistance from officials at the Department [for Transport] towards hydrogen fuel because the department was very focused on electric vehicles as the key transport decarbonisation technology," Freeman said in a letter to Pickles.
Representatives from Ryse had a number of meetings with senior officials from the Department for Business, Energy and Industrial Strategy after Freeman left ministerial office, including Lord Callanan, and MPs Kwasi Kwarteng and Nadhim Zahawi.
"There can be no risk of a perception of undue influence – I was fired!" Freeman added.
Freeman also apologised to ACOBA for failing to declare unpaid work with a number of charities and not-for-profit organisations. "I genuinely didn't understand that ACOBA guidance was needed for any/all work embarked upon by former ministers," Freeman said in another letter to Pickles.
Labour shadow cabinet minister Fleur Anderson said: "This is yet another example of the Tories not taking the Ministerial code seriously. It unacceptable that Ministers have such a cavalier attitude towards the code. It is more evidence of a return of Tory sleaze and "one rule for them and another for everyone else"
This provides further evidence that the system is broken and needs a complete overhaul
Freeman was previously found to have broken the ministerial code by failing to notify ACOBA before becoming an adviser to Aerosol Shield, a Birmingham-based venture with a trademarked design to provide protective tents for treating COVID patients.
Freeman, who was paid £5,000 by Aerosol Shield, joined calls between the firm and the NHS Procurement team to be briefed on why its products were deemed a medical 'device' rather than PPE, and so could not be fast-tracked for procurement.
Transparency campaigners have said that the revolving door between business and politics in Britain needs urgent attention.
"That former ministers can take such a casual approach to compliance with the rules on post-public employment provides further evidence that the system is broken and needs a complete overhaul," said Steve Goodrich, senior research manager at Transparency International.
"Without tougher controls on the revolving door and an independent watchdog with real teeth, scandal and impropriety will surely follow."
ACOBA has been criticised as a "toothless regulator". The body has no powers of sanction and has not refused a single application in a decade. Earlier this month, openDemocracy revealed that ACOBA had met only once since December 2019 and that its chair, Pickles, had himself failed to disclose fully his involvement in a Conservative business lobbying organisation.
Sue Hawley, director of Spotlight on Corruption, said that ACOBA urgently needs to have the power to impose sanctions on politicians who break the rules, adding "otherwise, ACOBA is little more than a glorified if unwelcome penpal".
"ACOBA is holding the whole of the senior executive to account for the revolving door, whether senior civil servants or ministers, with just four staff. The current crisis around lobbying and access has to be a wake up call to the UK to sort out the regulation of ethical standards in government," Hawley said.
Freeman said: "As soon as I understood that I should have sought ACOBA guidance earlier, I apologised and sought their guidance with full disclosure of all my various projects since being an MP.
"ACOBA have also made clear that HAD I sought permission earlier there would have been no reason not to give it: they have made clear that NONE of the projects I have been working on represent any conflict of interest and nothing in the actual work I have undertaken contravenes the ministerial code or the Nolan Principles of Public Office, both of which I take very seriously."
Ryse Hydrogen have been approached for comment.
From coronation budgets to secretive government units, journalists have used the Freedom of Information Act to expose corruption and incompetence in high places. Tony Blair regrets ever giving us this right. Today's UK government is giving fewer and fewer transparency responses, and doing it more slowly. But would better transparency give us better government? And how can we get it?
Join our experts for a free live discussion at 5pm UK time on 15 June.
Hear from:
Claire Miller Data journalism and FOI expert
Martin Rosenbaum Author of 'Freedom of Information: A Practical Guidebook'; former BBC political journalist
Jenna Corderoy Investigative reporter at openDemocracy and visiting lecturer at City University, London
Chair: Ramzy Alwakeel Head of news at openDemocracy
Read more
Get our weekly email