Lobbying watchdog chair failed to publicly declare role on Tory business forum
Exclusive: Eric Pickles accused of 'conflict of interest' over role at Enterprise Forum, which connects 'the business community and the Conservative Party'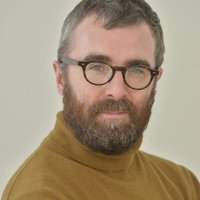 15 April 2021, 4.15pm
A former Conservative cabinet minister who chairs the government's own lobbying watchdog has been accused of a potential conflict of interest for failing to publicly declare his ongoing involvement in a Tory business lobbying forum.
Eric Pickles, who heads up the Advisory Committee on Business Appointments (ACOBA), did not mention his presidency of the Enterprise Forum in a written submission to a parliamentary committee or in his CV, before becoming chair of the watchdog last year.
The Enterprise Forum, which boasts of its access to government ministers, aims "to improve the quality and flow of information between the business community and the Conservative Party". Lord Pickles has been the Forum's president since 2017.
Transparency campaigners say that Pickles' ongoing involvement in the Enterprise Forum is a potential conflict of interest "that needs to be fully declared and openly managed".
The Covid-19 public inquiry is a historic chance to find out what really happened.
On Thursday, Pickles told MPs that urgent reform was needed to correct an "anomaly" that allowed conflicts of interests in Westminster. He said that there did not appear to be "any boundaries at all" between civil servants and the private sector.
The government has launched an investigation into David Cameron's lobbying for collapsed finance firm Greensill Capital.
ACOBA is charged with policing the appointment of former ministers and civil servants to private sector posts and guard against conflicts of interest.
Asked if there were any business interests 'that might give rise to a perception of a conflict of interest', Pickles said 'no'
Pickles, who took over as ACOBA chair last April, lists his role with the Enterprise Forum on his register of interests, but did not mention his involvement in a questionnaire submitted to the Public Administration and Constitutional Affairs Committee (PACAC) ahead of his appointment.
Asked if there were any potential business interests "that might give rise to a perception of a conflict of interest", Pickles said "No."
Pickles's CV used in the PACAC pre-appointment process does not refer to his presidency of the Enterprise Forum. Nor was it mentioned during his pre-appointment hearing.
A spokeswoman for ACOBA told openDemocracy that Pickles's role with the Enterprise Forum was "declared at his interview and published appropriately in all relevant Registers of Interests."
The Enterprise Forum was founded in 1997 by Tory MP and former minister Alistair Burt and Andrew Cumpsty "to improve the quality and flow of information between the business community and the Conservative Party."
Cumpsty, who also works as a lobbyist, was appointed to ACOBA earlier this year. Pickles' chaired the assessment panel.
According to the Office of the Registrar of Consultant Lobbyists, one of the few clients of Cumpsty Communications Ltd in October to December 2020 and January to March 2021 was the Enterprise Forum.
Last year, the Enterprise Forum announced that Theresa May's former Downing Street director of communications, Robbie Gibb, had joined its board.
ACOBA is a non-departmental public body that has no enforcement powers and depends on voluntary cooperation from applicants. In a letter to Labour shadow cabinet office secretary Rachel Reeves this week, Pickles said that "ACOBA is not a regulator, nor a watchdog."
ACOBA was branded a "toothless regulator" by a parliamentary committee in 2017 after former chancellor George Osborne took a £650,000 a year job with fund manager BlackRock after he left office.
To most people, having Pickles as chair of ACOBA... is clearly a potential conflict of interest
Last week, openDemocracy revealed that ACOBA had met just once since December 2019 and not published any minutes.
Former ministers and senior civil servants have to notify the appointments watchdog if they plan to accept a job in the private sector with potential links to their former area of responsibility. Since 2010, ACOBA has not refused a single application.
George Havenhand, senior legal researcher at Spotlight on Corruption, said that Pickles' involvement with the Enterprise Forum highlighted the need for "systemic reform" of Britain's lobbying system.
"To most ordinary people, having Lord Pickles as both chair of ACOBA, the body advising politicians on what business appointments they can take up, at the same time that he is president of a group that facilitates business involvement in the Conservative Party is clearly a potential conflict of interest that needs to be fully declared and openly managed."
Last month, the Council of Europe called on the United Kingdom to publish its plans for preventing corruption and promoting integrity in government, such as curbing conflicts of interests among ministers and senior government officials. The council has recommended that ACOBA be placed on a statutory footing.
Alex Runswick, senior advocacy manager at Transparency International UK, said the "blurred lines between public roles and private interests" is undermining public trust in integrity in public life.
"We need to be able to trust that decisions are being made for the public good and not for the benefit of friends or special interests. Replacing ACOBA with a new statutory body with stronger teeth is a crucial part of building that trust," she said.
Labour shadow Cabinet Office minister Fleur Anderson told openDemocracy: "Over the last decade this Conservative government has weakened transparency, and as sleaze scandals build up, they choose to look the other way.
"Labour would introduce an Ethics and Integrity Commission that would clean up cronyism from the heart of government."
The government announced an investigation into lobbying this week following revelations about David Cameron's efforts to influence ministers on behalf of Greensill, including texting the chancellor, Rishi Sunak.
Bill Crothers, a former government chief procurement officer, was also employed as a part-time adviser to Greensill in 2015 whilst still working as a civil servant. Crothers later became a director at the firm.
Commenting on Andrew Cumpsty's appointment to ACOBA, a Cabinet Office spokerson told the i: "Mr Cumpsty was appointed to the committee following an open competition and chosen precisely because of his experience in local government and in public affairs."
Eric Pickles and the Enterprise Forum were contacted for comment.
From coronation budgets to secretive government units, journalists have used the Freedom of Information Act to expose corruption and incompetence in high places. Tony Blair regrets ever giving us this right. Today's UK government is giving fewer and fewer transparency responses, and doing it more slowly. But would better transparency give us better government? And how can we get it?
Join our experts for a free live discussion at 5pm UK time on 15 June.
Hear from:
Claire Miller Data journalism and FOI expert
Martin Rosenbaum Author of 'Freedom of Information: A Practical Guidebook'; former BBC political journalist
Jenna Corderoy Investigative reporter at openDemocracy and visiting lecturer at City University, London
Chair: Ramzy Alwakeel Head of news at openDemocracy
Read more
Get our weekly email