What Boris Johnson's new allies tell us about 'Global Britain'
Welcome to the future, where a state of fewer than ten million people, led by a kleptocrat who described migrants as 'poison', is 'vital' to British prosperity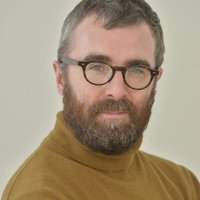 1 June 2021, 11.08am
Pity Boris Johnson. The fabled bon vivant has not had many opportunities to entertain in recent months. The pandemic has meant that foreign visitors have been thin on the ground. That changed last Friday when Johnson hosted Hungarian prime minister Viktor Orbán.
Orbán was just the second EU leader invited to Downing Street since Brexit – and he's not exactly an obvious choice for a powwow. A fierce critic of US president Joe Biden, an ally of China, Russia and Belarus and a proponent of the far-Right 'great replacement' theory, Orbán is hardly a mainstream European leader. The party he leads, Fidesz, has been kicked out of the centre-right grouping in the European Parliament.
So why invite Orbán to Downing Street at all? Some suggested Johnson hoped to learn some populist tricks from a man who has described migrants as "a poison" and waged a lengthy, high profile campaign against George Soros that reeks of anti-Semitism.
But the real story of the Hungarian's trip to Downing Street is less about Johnsonian populism and more about the reality of Brexit Britain. Almost five years on from the 2016 referendum, what Global Britain means is starting to become apparent. And it isn't pretty.
Get one whole story, direct to your inbox every weekday.
Behind the bromides about "opening up to the world", Britain is left cosying up to autocrats and scrambling to sign trade deals that look set to improve life for the rich with little benefit for the rest of us. Meanwhile, the government has slashed billions from the UK's international aid budget.
Even Downing Street struggled to justify Orbán's invitation to do what so many eastern European oligarchs have done before him: launder his reputation in a swanky London postcode. A British government spokesperson criticised previous comments the Hungarian prime minister had made about "Muslim invaders"– but also said that the visit was "vital" for the UK's security and prosperity.
Welcome to the near future, where a state of fewer than ten million people led by a kleptocrat is "vital" to British prosperity. It was briefed that the main reason for the invite was because Orbán asked to come, but that only underscores the weakness of Britain's international standing.
Of course, there is more than a whiff of Orbánism about Johnson's rule. Like his truculent Hungarian counterpart, Johnson has reversed electoral reform to cement his party's grip on power – English mayoralties will soon be decided by first-past-the-post – and merrily whips up distracting culture wars at home and abroad. (A naval battle with France, anyone?) Johnson would baulk at Orbán's language about building an 'illiberal democracy' but will happily attack academic freedom in British universities.
Orbán might even look enviously at the leeway that Britain's 'good chaps' system of parliamentary governance gives Johnson. Shortly after the two leaders grinned for the photographers on Friday afternoon, the prime minister's independent advisor on ministerial standards reported that there was no conflict of interest in a Tory donor paying for the renovation of Johnson's Downing Street flat.
Lord Geidt, who made the ruling, was appointed by the prime minister. He can authorise an investigation only with Johnson's say-so. That's a pretty generous definition of the 'independent' in the lord's job title.
Orbán has no intention of taking Hungary out of Europe – indeed, his system of political patronage relies on doling out EU funds to his cronies
There are plenty of Tories who see much to emulate in Orbán's Hungary. Figures on the Conservative Right, such as the decidedly authoritarian curious Shrewsbury MP Daniel Kawczynski, have long expressed their admiration for his regime.
The links go beyond just mutual admiration. A group of pro-Brexit libertarians have even lobbied for the establishment of a Museum of Communist Terror in London inspired by the similarly-titled Budapest attraction. Thatcher's former speech writer John O'Sullivan runs the Orbán-friendly Danube Institute think tank in Budapest.
In December 2019, shortly after the last general election, Tim Montgomerie, an adviser on social justice to Boris Johnson, addressed a Danube Institute meeting in Budapest. Montgomerie praised Hungary's "interesting early thinking" on "the limits of liberalism." "I think we are seeing that in the UK as well," he said, adding that Britain should forge a "special relationship" with Orbán's Hungary after Brexit.
Orbán is a wily autocrat. While he has talked up Brexit, he demurred when his long-time ally Nigel Farage called on him to block the European Union's extension to Brexit in September 2019. For all his railing against the EU, Orbán has no intention of taking Hungary out of Europe – indeed, his system of political patronage relies on doling out EU funds to his cronies.
Johnson's meeting with Orbán capped a week that started with news that Britain is set to sign a free trade deal with Australia in time for next month's G7 summit in Cornwall. The agreement, which will allow Australian farmers tariff-free access to British markets, could see Scottish lamb farmers pushed out of business.
But such pain would be worth it for wider gain, right? Well, the Australian deal is set to increase UK growth by just 0.02% over 15 years. Hardly a game changer – except for Australia, whose trade negotiators are reportedly cock-a-hoop that such a generous bargain was so easily struck.
In the name of ideology, international trade secretary Liz Truss seems happy to see British farmers go to the wall. There is likely to be worse to come, too. Other countries – most significantly the United States – will demand the same access as Australia to British markets. Hormone beef here we come.
This will all be great news to the libertarians who coined the Global Britain concept. In the run-up to the Brexit vote, a raft of corporate-funded think tanks – including the Institute of Economic Affairs, the Henry Jackson Society, the Heritage Foundation and the American Enterprise Institute – reimagined the UK as 'Global Britain' striking deals around the Anglophone world. At the root of this shared vision was a heavily deregulated economic model with low taxes and minimal state intervention.
Talk of 'Global Britain' increased markedly after Johnson became prime minister. Liz Truss toured the world with a red, white and blue umbrella (and a personal photographer at the taxpayer's expense). John Bew was appointed to the influential Downing Street Policy Unit. Bew, a distinguished historian, had previously led a project called Britain in the World at Policy Exchange, another London think tank funded by anonymous corporate donors.
Related story
20 August 2020 | Peter Geoghegan
This extract of Peter Geoghegan's new book 'Democracy for Sale: Dark Money and Dirty Politics' traces Victor Orbán's rise to power.
Now our leaders are left furiously spinning Global Britain's diaphanous benefits. Before parliament recently, Lord Frost announced that he was creating a new unit to look at the deregulatory advantages of Brexit. (Maybe this could have been done a bit earlier, no?) Frost, our chief Brexit negotiator, talked up how cheese exports to Egypt had risen by 240% since we left the EU, to around £1m. He didn't mention that exports of cheddar and stilton to Europe are down over £20m….
It isn't all about cheese – much as Liz Truss loves the stuff. The British government is creating eight freeports across England, with more set to follow. The chancellor, Rishi Sunak, is a big fan. Back in late 2016 he even produced a report on freeports trumpeting the virtues of tariff-free zones for the Centre for Policy Studies, yet another Thatcherite think tank that does not declare its donors.
But, once again, there is a long distance between Global Britain's rhetoric and its reality. Freeports have been phased out by the EU – in part because of concerns about money laundering – and it now emerges that tariffs on goods to some 23 countries, including Switzerland and Canada, will actually increase if they go through a British freeport.
Viktor Orbán won't be the last unsavoury character that Global Britain washes up on Downing Street's door. Everyone from hedge funds to asset strippers will see an opportunity to make a quick buck. Worst of all, Boris Johnson will be only too happy to facilitate them in the name of his own vainglorious boosterism.
---
A version of this article originally appeared in the Sunday National
Read more
Get our weekly email