MP with stake in giant health insurer lobbied for 'Australian-style' care insurance
Exclusive: Tory MP Marcus Fysh 'wrong' not to mention interest in insurance firm when proposing insurance-friendly amendment to care levy, says ex-standards committee chair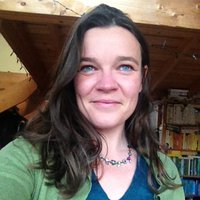 12 November 2021, 4.01pm
A British MP with financial interests in a company that sells insurance to pay for care tried to change the law to help companies that sell insurance to pay for care.
In September, Conservative MP Marcus Fysh put forward an amendment to the controversial health and care levy. Though brief, his amendment was intended to allow the government to use the levy cash "to create incentives for investment into some kind of modern insurance scheme", he explained to the Independent.
Writing in the Daily Mail that week, the Yeovil MP urged the government to "rebate any currently proposed extra levies" for people who signed up to insurance and savings schemes.
In the debate on the levy, Fysh did not draw his fellow MPs' attention to his register of interests, which shows that he has a financial stake in a multinational insurance giant, AIA Group, a growing company providing health, care and life insurance across Asia and Australasia.
The Covid-19 public inquiry is a historic chance to find out what really happened.
Alistair Graham, former chairman of the Committee on Standards in Public Life, told openDemocracy that Fysh's actions were "quite wrong" and, in his view, a breach of the parliamentary code of conduct.
Graham said: "The rules of procedure would clearly require him to explain what his interest is in the matter, so, yes, I think that would be a breach of the code. Particularly where he's seeking with an amendment to influence the policy of the government, then he's duty-bound to declare any interest he has in the matter."
Graham acknowledged that AIA does not currently operate in the UK, but added: "They might in the future, mightn't they, and presumably all this questioning is that he anticipates that they will and he'll make a big shot of money when they do that."
Where he's seeking... to influence policy, he's duty-bound to declare any interest he has in the matter
Fysh was rapped by the parliamentary standards watchdog last year for breaking the rules on declarations of interest, and for displaying a "patronising" attitude to the watchdog during their investigation.
Fysh's amendment attracted support from fellow Tory right-wingers unhappy about the levy, which will come from a manifesto-breaking rise in National Insurance to help fund health and social care.
He has acknowledged that he has also informally lobbied the government to accept his ideas, telling talkRadio TV host Julia Hartley-Brewer: "I have been trying to persuade the chancellor and others for some time now that an insurance-based scheme is the best way to approach this, in a similar way to the way that the Australians deal with a supplement to their basic state healthcare provision."
He added: "Although I wouldn't recommend it for healthcare here, obviously, but I think for social care, what they do in Australia is that if you don't have insurance by a certain age then you pay an extra percentage point on tax, and that's a way of incentivising people."
Prime minister Boris Johnson also said that he read Fysh sharing his thoughts on funding social care on WhatsApp groups.
Fysh's proposed amendment – which he withdrew at the request of the government – applied to both health and social care funding. Echoing his remarks to Harley-Brewer, though, he told MPs in the debate that he was "thinking about this measure only in terms of social care costs and liabilities".
According to his entry in the most recent register of MPs' interests, Fysh has a "beneficial interest" in AIA Group Ltd. AIA provides a range of health, care and life insurance, and retirement investments across Asia and the Pacific, from Australia to the Middle East. For those concerned about needing care in later life, it has recently started to offer insurance that covers dementia – one of the key reasons for social care costs – in some countries, including Hong Kong and Singapore.
The company does not operate in the UK, although it sponsors Tottenham Hotspur Football Club, saying its intention is to "associat[e] the AIA brand with healthy lifestyles and… sport".
Presumably all this questioning is that he anticipates that they will [operate in the UK] and he'll make a big shot of money
The Commons Code of Conduct states that before speaking on an issue an MP should declare any interests that "might reasonably be thought by others to influence his or her actions or words as a member".
A review of Hansard suggests the only time Fysh appears to have drawn the House's attention to any entry in the register of members' interests is when Parliament's standards watchdog ordered him to apologise for failing to register a number of unpaid directorships.
There is no suggestion Fysh has broken the law at any point.
Fysh argues that the issue of insurance for social care is ideological. He told talkRadio TV he rejected a "collective approach" to social care for issues like dementia that "don't affect everybody", and wrote in The Telegraph: "I do not believe it is Conservative to take a socialist approach to social care and its funding when insurance-based and fairly contributive alternatives exist."
However, Fysh did not insist that companies such as AIA were essential to his plan. In response to criticism of his proposals, he told MPs that what he meant was "not necessarily insurance or private insurance with a middleman" and that there were "many modern approaches to that in the digital world".
Announcing the levy, the government also promised to publish a white paper on its plans to further reform social care and to "integrate" it and the NHS, expected before the end of the year.
Related story
12 November 2021 | Adam Ramsay
The recent onslaught of government sleaze shows once again why the UK has been called 'the most corrupt country in the world'
In a debate on those plans in September, Fysh asked the prime minister to "work with me to examine ways that I can see of getting the finance, technology and political sectors together to do this in a way that can be less of a burden on the taxpayer".
Johnson replied that he had read the MP's "brilliant contributions on WhatsApp groups about this issue".
He added: "I share his idealism about the ways in which the private sector – the financial services industry – can take advantage of what we are doing to help ordinary people up and down the country protect themselves in exactly the way that he describes… I know that my right honourable friend, the secretary of state for health and social care, would very much welcome his help as we work towards the white paper."
Fysh is not the only MP to suggest that insurance could be the answer to the question of how long term care for the elderly is funded. Other right-wing Conservatives such as John Redwood, Liam Fox and Peter Lilley are advocates of the idea, with Redwood and others having suggested in the past that the same principle extends to private health coverage in incremental steps, "and only at the last stage establish a national health scheme separate from the tax system".
openDemocracy asked Marcus Fysh for his response. He declined to comment.
Read more
Get our weekly email