Why do Hungary's climate change-fearing voters keep electing Viktor Orbán?
In a country that's dangerously susceptible to heatwaves and droughts, there is growing anxiety over the climate crisis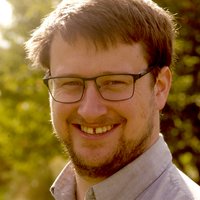 20 October 2021, 12.01am
I found it very hard to find enthusiastic Viktor Orbán supporters. You can speak to hundreds of people in parts of Hungary where the governing party has been getting an overwhelming chunk of the vote for more than a decade, and very few will have much positive to say about the far-Right governing party or its prime minister.
But when I was last there, shortly before the pandemic struck, people would often say, with a little reluctance, that they'd kept voting for him anyway.
After hours of discussion in icy streets and boozy bars in February 2020, a number of reasons for this choice became clear. But top of the list were house prices and history.
Across the world, right-wing, authoritarian regimes like the one in Hungary are one of the biggest blocks to action on climate change. And so we can't understand global climate politics without understanding their ongoing support.
The Covid-19 public inquiry is a historic chance to find out what really happened.
This reluctance to act is despite the fact that global heating is a major concern to Hungarian voters. Crossing the country, it's easy to see why. Come from the Balkans to the south or Austria to the west, and you descend from the Alps onto a flat plain, called the Pannonian Basin. If you continue north or east, into Ukraine, or Romania, or Slovakia, you climb up again, into the Carpathians.
Until a million years ago, the land that's now Hungary was underwater, the bed of what was the Pannonian Sea. Around a thousand years ago, at the turn of the ninth and tenth centuries, the Hungarian people came from the Eurasian Steppe to the east, and conquered this low-lying, fertile land, followed, a couple of centuries later, by Roma people from East India. Until a century ago, Hungary occupied pretty much the whole of this plain: it was trimmed in the Treaty of Trianon in 1919 as a loser of the First World War, a point of much political contention to this day.
But the very geography that made this land so attractive a millennium ago makes it dangerously susceptible to heatwaves and droughts. The snowy peaks around it hold back rain and snow, leaving the land to parch in their rain shadow. This summer, Hungary had its hottest July on record. Lake Velence, in the centre of the country, has lost nearly half of its water in the past two years. A survey earlier this year showed that 87% of Hungarians are anxious about climate change.
And the pain isn't being felt equally. Officially, the Roma population is only 3.2% of the country, but many hide their identity from the state: my friends in the community suspect the real figure is more like 10%.
Jutka Bari is a Roma activist, originally from Sajószentpéter in the north-east of the country.
"Roma usually live in a separated, segregated environment, without infrastructure," Bari tells me over Facebook chat. As droughts intensify, it is these communities that will suffer the most: last year, I visited a Roma village in eastern Hungary that shared just one tap between them.
For Bari, climate breakdown is happening on top of existing environmental injustices.
"I'm from a Roma community [in] a city where we had a glass factory, and it was closed because of the plastic lobby and the whole city became unemployed in a short time. The glass factory was more than 100 years old, the whole Roma community was working there. And now all the city is full of plastic waste, a sad and ironic case," she says.
It's "not only the climate crisis" that her community faces. It has to be understood as part of a broader context: "environmental injustice is an enormous problem among Roma".
The solutions to climate change that are proposed, she says, also fail to consider the Roma communities' conditions. Renewable energy isn't made accessible to these communities, and nor is better, more fuel-efficient housing. "New economic approaches, green employment, need a higher education, a better-trained workforce." Roma people, she says, tend not to have access to such education and training, "and the green NGOs are not in close contact with Roma and pro-Roma NGOs."
While people right across Hungarian society are concerned about climate change, Orbán has made it clear that he isn't. In 2019, one of his ministers called Greta Thunberg "sick", and said that the Fridays for Future movement was "repellant" to ordinary Hungarians. Earlier this month, the prime minister himself blamed EU climate policies for soaring gas prices.
"Poles, Czechs, and we Hungarians demand that the rules should be withdrawn," he said.
"On paper," Bari argues, "Hungarian policy tries to fit into the EU regulations and commitments. But in practice, [it] is usually totally different. It is a kind of reorganising of the ownership of the energy sector: implementation usually serves the party and its oligarchs."
As part of the EU, which has historically been seen as the most progressive of the major powers during climate negotiations, but which relies on consensus from its members, Hungary has significant power to do damage during the COP26 processes. And teaming up with its right-wing allies in Poland and Czechia, it's been able to stop the EU from taking a firm position on carbon-cut timelines ahead of the UN conference.
In 2018, Hungarian per-capita CO2 emissions sat at around 4.7 tonnes, having collapsed from a peak of 8.5 tonnes in 1984, due to the impoverishment of the country that came with the transition away from communism. Only in the past six years have emissions started to rise again.
The housing bubble and CO2
Fidesz, Hungary's ruling party, was originally launched in 1988 as a youth movement against the country's communist regime, and has been led by a no-longer-youthful Orbán for most of its history. Orbán was first prime minister from 1998-2002, and has held the job again since 2010. Despite accusations of cronyism and authoritarianism, he has maintained significant support in the polls for a decade.
But as I said earlier, this ongoing support doesn't tend to come from enthusiasm. And while it certainly relies on racism against Roma people and largely fictional Muslim migrants, criticism of LGBT people and feminism, and a frankly antisemitic campaign against the Hungarian billionaire and funder of liberal activism across the world, George Soros, the baseline of Orbán's support comes from something much simpler: over the past decade, most people have felt like they're getting richer.
Hungary has one of the highest home-ownership rates in the world – 90% in 2010 when Orbán came into power. Since then, a bunch of factors have combined to produce an astonishing increase in the price of these houses. Some had nothing to do with the Hungarian government: Barack Obama's quantitative easing led to asset prices booming across the world; Airbnb drove up demand for flats in Budapest; wealthy Saudi and Chinese investors got in on the act, throwing more cash into the country's housing market.
And some of the factors blowing up this housing bubble seem to have been intentional policy: when, in 2011, a surge of price of the Swiss Francs – which many Hungarian mortgages were denominated in – nearly bankrupted a large portion of the population, the state stepped in. Orbán has subsidised home buyers, slashed interest rates and the country even had a round of quantitative easing as recently as 2018, pumping more cash into an over-inflated market. And, in some places, areas of Roma housing have been cleared, putting pressure on the bottom of the market just as Airbnb puts pressure at the top. As a result, Hungarian house prices have doubled over the past decade.
Many Hungarians shrug at allegations of cronyism and respond: 'We've all done well under Orbán'
If you're the owner of one of those homes, you're likely to feel a lot richer: you may even be able to remortgage your house and access piles of cash you wouldn't previously have dreamed of. And so it's no wonder that person after person I speak to when I visit Hungary shrugs their shoulders at allegations of cronyism and responds that "we've all done well under Orbán".
These same people tell pollsters – and me, when I occasionally ask – that they are concerned about climate change. But they aren't concerned enough to upend a system that feels like it's printing them free money.
The trouble for Orbán though is that a housing bubble creates losers as well as winners. In the past decade, the number of renters in the country has gone from 10-15% of the population. Where previously it was largely just Roma people who didn't own their own homes, young Hungarians, like young people across the western world, are increasingly finding they can't afford to buy. In central Budapest, movements for housing justice have started to emerge, and, in 2019, the country's capital ended more than a decade of Fidesz rule of its city hall, electing as mayor Gergely Karácsony, from Dialogue for Hungary party, a Green party.
A united opposition and a disappearing Green
It wasn't just the housing market that got Karácsony – and a wave of other opposition figures across the country – elected. Ever since the collapse of the traditional social-democratic party after the 2008 crash, the opposition had been split between a number of parties. Ahead of the 2019 local elections, various civil society groups sat these opposition parties down and bashed their heads together, persuading them to run primaries to select one, 'united opposition' candidate for each seat. Karácsony won that primary in Budapest before winning the mayoralty, with a range of other candidates being selected and winning seats across the country.
Next year, there will be parliamentary elections, and this summer has seen primaries both for candidates in each seat and for the opposition prime ministerial candidate. As mayor of the biggest city, Karácsony was a clear favourite. What's more, the united opposition parties caught Fidesz in the polls for the first time, meaning there was a possibility of a Green prime minister in Hungary.
On climate change, one leading Hungarian environmental activist, who wishes to remain anonymous, told me, Karácsony "had the right policies". As mayor of Budapest, he's been holding climate assemblies and organised participatory budgeting programmes, where citizens set portions of the city's budget, with a third of the cash reserved for environmental projects.
Related story
18 October 2021 | Juanita Rico
As it steers towards fossil fuels, the Latin American nation is on a path opposite to the objectives of the Paris Agreement
Karácsony led in the polls ahead of the first round of voting last month, but when the results came out on 1 October, he'd received only 27% of the vote. This put him in second place behind Klára Dobrev, a prominent figure from the centrist party that was wiped out by Fidesz in 2010, a sort of Hungarian Blairite – who got 35% among primary voters.
An independent, centre-right mayor called Peter Marki-Zay came third, with 20%, qualifying him for the second, run-off round. But, much to everyone's surprise, Karácsony withdrew, arguing that Marki-Zay had the best chance of beating Orbán next year, which, I'm told, prompted fury from the Green and Socialist parties that had backed him. Karácsony's support had come almost exclusively from Budapest, and he said that he had concluded that if he didn't do this, "Viktor Orbán would remain in power".
While Karácsony backed Marki-Zay, most of his party colleagues endorsed Dobrev.
Last week, days before the vote, there was a debate between the two remaining candidates, specifically about climate change. My anonymous climate activist source was dispirited about Marki-Zay's comments at the event.
"Marki-Zay is on the side of individual responsibility. Everything he says is about punishing the individual." Worse, she says, is that "he blamed Roma people", for climate change, "saying they burn rubber and rubbish – because they don't have wood."
But this weekend, Marki-Zay went on to win the final round of the primary, and is now the united opposition candidate for prime minister.
Bari accuses Marki-Zay of "business thinking". "The climate crisis is not possible to solve with a business-oriented mind," she says, "so he would need a lot of pressure to make him understand this."
On 24 September, thousands of Hungarians gathered for a climate protest in the city. Speaking at the rally, Bari talked about the plight of Roma people facing climate change on top of their already existing poverty. "There are several reasons why it is [the] most marginalized globally and locally who will be weighed down by the climate disaster.
Three-quarters of Roma [in Hungary] live below the poverty line
"Of course, we are not saying that climate change is the cause of the problems of poor communities. However, with the consequences of climate change, poorer, resourceless communities will not be able to pick up the fight, inequalities will continue to grow.
"Three-quarters of Roma live below the poverty line," she said. "In 11% of Roma families, at least one family member goes to bed hungry two or three times a month. Food is becoming more expensive, [and] further increases are also expected due to climate change. What can we say to those families?"
Bari explains that the problems in Hungarian politics are deep-rooted. In 1990, "Hungarian society did not complete a political system change, we only had a transfer of power to the next generation of the families already in power."
"We must change the entire political culture, starting with the voting population," says Bari, "the idea of a politician, the idea of representation."
This change, she says, must happen this decade. "No other decade is left. Otherwise, we will follow Belarus [and become a dictatorship]. I think this is the last moment to remove Viktor Orbán."
Speaking about COP26, she says, "The UN is an important actor, but ultimately, just a union of governments."
And so for her, as with many climate activists across the world, the bottom line is always going to be the same. How can they replace the government?
Read more
Get our weekly email