US 'dark money' groups behind Mississippi abortion case spend millions overseas
Groups behind a Supreme Court test case that threatens the constitutional right to abortion in the US are also targeting Europe and Latin America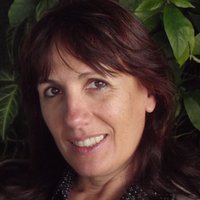 3 December 2021, 11.59am
US conservative groups behind a Supreme Court legal battle that could shape the future of American abortion rights have spent at least $28m around the world between 2016 and 2019, openDemocracy reveals today. These groups have engaged in numerous international campaigns against women's and LGBT rights, including supporting anti-abortion causes in Poland, Colombia and El Salvador.
They have also received almost $100m from 2016 to 2020 from anonymous donors, funnelled through two leading US charities that manage massive amounts of money and are accused of funding "hate groups".
On Wednesday, the US Supreme Court heard oral arguments in a case against a law passed in Mississippi in 2018 that bans abortions after 15 weeks. This law was deliberately designed to challenge – and eventually overturn – the landmark 1973 Roe v Wade ruling that legalised abortion nationwide, allowing terminations until week 23.
Overturning Roe would pave the way for abortion bans to be implemented throughout the US.
Get one whole story, direct to your inbox every weekday.
The seven US conservative organisations that have campaigned around the world to limit or ban rights for women and LGBTQ people include Alliance Defending Freedom (ADF) and the Federalist Society, which have played a crucial role in masterminding this long-term strategy to overturn the constitutionally protected right to abortion in the US.
The American Center for Law and Justice, Billy Graham Evangelistic Association, Family Research Council, Focus on the Family and Heartbeat International have also intervened in the Mississippi case (and another similar one in Texas), with legal opinions, lobbying, campaigns and statements.
All these groups have been involved in recent efforts to limit reproductive rights in Europe and Latin America. ADF and Family Research Council are also designated as anti-LGBTQ "hate groups" by the Southern Poverty Law Center in the US. Both groups reject this label.
These groups do not reveal the sources of their funding, but after looking into financial information disclosed by grant makers we can reveal that two US charities, National Christian Foundation (NCF) and Fidelity Charitable, gave these groups $93m over the period 2016–2020 and rank among their top funders.
Related story
3 December 2021 | Chrissy Stroop
The Supreme Court is likely to overturn the landmark ruling that guarantees the right to abortion in the US. Here's why – and what might happen next
NCF and Fidelity Charitable (an arm of Fidelity Investments) manage massive amounts of 'dark money' – funding from anonymous donors – and have been criticised for financing "hate groups".
"The American tax laws allow for measures of donor privacy that arguably serve no public good," said Frederick Clarkson, a senior research analyst with Political Research Associates, a Boston-based, Left-leaning think tank that studies right-wing movements.
Clarkson added: "The provisions are sometimes used to cloak the sources of funding of controversial or even deeply bigoted and anti-democratic groups in the US and around the world. This is certainly true for the NCF and Fidelity Investments."
Expenditure in Europe and Latin America
ADF's global arm, ADF International, is involved in dozens of court cases around the world battling reproductive rights and marriage equality.
According to new analysis from openDemocracy, ADF accounted for $15.3m of the $28m spent by the seven organisations. This included its highest-ever expenditure in Europe: $4.3m in 2019, up from $2.6m the previous year. The group also recorded spending in Eurasia for the first time in 2019.
openDemocracy revealed in February that the British government controversially cited ADF International in a proposal for strengthening free speech at universities. The group opened its London office in 2017 and has been investing hundreds of thousands of pounds on lobbying in the UK.
The Billy Graham Evangelistic Association (BGEA) is well known for its anti-abortion stance and is a big international spender, according to its past financial filings ($96m between 2007 and 2014). But it changed its registration from a non-profit to a church in 2014, and has not had to disclose its foreign spending since then.
Last year, BGEA sued numerous British venues and city councils that had cancelled its events because of homophobic and Islamophobic comments made by its president, Franklin Graham. In response, Graham said his organisation "won't back down from spiritual warfare in [the] UK".
The American Center for Law and Justice (ACLJ) – which is led by Donald Trump's former personal lawyer Jay Sekulow – spent $5.7m, most of it in Europe.
The European offices of ACLJ and ADF have intervened in dozens of European court cases against sexual and reproductive rights. Last year, Poland's constitutional court voted to ban abortion in cases of foetal defects. Sekulow's group submitted arguments in favour of the new restrictions, condemned by the Council of Europe as a grave "human rights violation".
The European branch of ACLJ also intervened for the first time at the Inter-American Court of Human Rights. The government of El Salvador, where abortion is illegal in all circumstances, was sued for the imprisonment and death of a woman who had experienced a miscarriage.
In a landmark ruling, just announced, which will set a precedent across Latin America, El Salvador was declared responsible and sentenced to pay compensation to the victim's family and to change its policies and protocols to avoid further criminalisation of women with obstetric emergencies.
In Colombia, ADF and its partner group Nueva Democracia have filed amicus briefs (or 'friend of the court' briefs) at the Constitutional Court against a case to remove abortion from the penal code. If upheld by the court, this would put the South American country in line with Mexico, whose Supreme Court recently ruled that criminalising abortion is unconstitutional.
Europe was the main destination of foreign spending disclosed by the Federalist Society ($2.4m), a secular and conservative legal group highly influential in US judiciary politics. But this group also spent money in Latin America for the first time in 2019: $363,418.
Focus on the Family – exposed in a recent investigation by openDemocracy as a transnational promoter of what critics call anti-LGBTQ 'conversion therapy' – spent more money in Latin America ($1.5m) than in any other region.
openDemocracy exposes once again the long-running organic connections between anti-abortion forces in the US and Latin America
In response to the revelations about conservative groups' spending in Latin America, feminist researcher Sonia Corrêa, from Sexuality Policy Watch, a global forum investigating sexual politics worldwide, said: "This new openDemocracy investigation exposes once again the long-running organic connections between anti-abortion forces in the US and Latin America."
"The role of ADF in anti-abortion regional politics has been known for a while. But the information about the arrival of the Federalist Society is news that deserves further investigation," she said, because it is a "secular think tank, different from the more frequent religious networks. My hypothesis on this new presence is that it could be related to regional politics shifting towards the Right in recent years."
Last year, in the first-ever exposé of the US Christian Right's international influence, openDemocracy revealed that 28 groups had spent at least $280m outside the US over the period 2007–2018. The figures for 2019 (the latest year where financial filings are available) increase this global spending to at least $297m, with more than $68m spent between 2016 and 2019.
Mississippi test case at the Supreme Court
The Mississippi case is considered "the most consequential abortion rights case in generations", according to the Center for Reproductive Rights (CRR), which has brought the case on behalf of Jackson Women's Health Organization – the only healthcare centre that still provides abortion services in the state of Mississippi.
If the Supreme Court rules that Mississippi's 15-week ban is constitutional, 23 other states are likely to ban abortion, including 12 states with so-called 'trigger bans' like Mississippi's, which would go into effect almost immediately, the CRR warns.
The most recent data available reveals that 862,320 abortions were performed in 2017 across the US, according to the Guttmacher Institute, a research group that supports abortion rights. Nearly half of abortion patients are poor; another 26% are low-income. White (39%), Black (28%) and Latino (25%) women made up most of the people obtaining abortions.
The UN special rapporteur on the right to health, Tlaleng Mofokeng, recently said that if Roe "gets overturned, it has catastrophic implications, not just for the US," because it would embolden worldwide conservative attacks on reproductive rights.
The Mississippi test case is considered 'the most consequential abortion rights case in generations'
The Mississippi law was modelled on legislation promoted by ADF. This group has also been paying a lawyer who is considered the mastermind of a Texas law enacted in September, which essentially outlaws abortions after six weeks. (The Supreme Court has yet to rule on the Texas law.)
The lawyer, Jonathan Mitchell (who is a member of the Federalist Society), also filed an amicus brief on behalf of anti-abortion group Texas Right to Life in the Mississippi Supreme Court case.
ADF presented legal arguments in favour of the Texas ban, as did the Federalist Society in the Mississippi case.
But the latter's most crucial contribution to this war against pregnant people's rights came from its leader, Leonard Leo, who successfully lobbied then President Trump to appoint three anti-abortion justices to the Supreme Court, thereby securing a conservative majority to hear these cases.
ACLJ also submitted arguments supporting the Mississippi abortion ban with three amicus briefs. One was on behalf its European branch, the European Centre for Law and Justice (ECLJ); another was for the anti-abortion group the Elliot Institute.
Heartbeat International, which also filed an amicus brief in support of the Mississippi ban, is a pioneer of 'crisis pregnancy centres', which seek to stop women from accessing legal abortions.
openDemocracy has revealed widespread "disinformation" at Heartbeat's affiliates around the world, and the group's promotion of unproven 'abortion pill reversal' treatments.
BGEA, Family Research Council and Focus on the Family have also intervened in the Texas and Mississippi cases through either amicus briefs or statements.
Heartbeat International said in a written response that its amicus brief in the Mississippi case argues that Roe "should be overturned because the prevalence of pregnancy help organizations makes the legal precedent [of this case] moot".
The group added: "Women have what it takes to prevail in challenging circumstances and realize their dreams, and coupled with the assistance provided by pregnancy help organizations to women in need, this renders the 'abortion as a legitimate need' argument passé."
ACLJ, ADF, BGEA, Family Research Council, Federalist Society and Focus on the Family did not reply to our requests for comments.
National Christian Foundation and Fidelity Charitable
Much of the money behind these conservative organisations comes from the National Christian Foundation (NCF), a far-Right evangelical charity, which has given them a total of $85m over the period 2016–2020.
The main recipient of this money ($48.9m) was ADF; 73% of all the grants received by ADF came from NCF.
It also provided 54% of grants given to Focus on the Family ($23m), 54% for the Family Research Council ($10.6m), 2% for ACLJ ($1.59m), 2% for the Federalist Society ($629,350) and smaller amounts to the rest.
NCF is a donor-advised fund that allows givers to choose which organisations receive grants, and to remain anonymous. It is considered "the single biggest source of money [for] pro-life and anti-LGBT movements over the past 15 years."
NCF has also reportedly given money to groups that are involved in anti-Muslim and anti-immigrant activities, and it is also a leading source of the money funnelled to kill the Equality Act, a bill supported by President Biden that would make it illegal to discriminate against lesbian, gay, bisexual and transgender people.
In a written response to our findings, NCF said it serves "over 25,000 givers [...] to individually support their favorite causes and charities", and that it has "sent more than $14bn in grants to 70,000+ charities [that are providing] clean water to the thirsty, rescuing victims of human trafficking [and] translating the Bible into new languages."
"NCF does not develop or implement strategies about which charities or causes to support", the group said. "All grants are initiated by the recommendations of our givers."
Fidelity Charitable (the largest US charity in terms of fundraising revenue in 2016), is a top funder of several of these conservative organisations when it comes to money and the number of donations – hundreds of small grants.
It has given them a total of $7.9m since 2016, most of it to Focus on the Family ($3m) via 831 different grants, ADF ($2m) via 407 grants and Federalist Society ($1.7m) via 15 grants.
Fidelity Charitable, which is the philanthropic arm of financial giant Fidelity Investments, has been criticised for helping clients to fund several far-Right platforms. These include the New Century Foundation, a white supremacy group that fabricated the claim that Black people are more prone to violent crime than white people, and VDARE Foundation, whose leader has claimed that "Hispanics do specialize in rape, particularly of children."
In an answer to our findings, Fidelity Charitable said it is "a cause-neutral public charity […] completely independent of Fidelity Investments, and its grants do not reflect the views of, or represent an endorsement by, Fidelity Charitable or Fidelity Investments."
Fidelity Charitable "supports a program for grant making recommended by individual donors who have donor-advised fund accounts," it added.
Last year, Fidelity Charitable "distributed more than two million donor-recommended grants to more than 170,000 organizations […] including [the sexual and reproductive rights group] Planned Parenthood," it said.
openDemocracy's findings "further demonstrate the growing trend of religious extremists forging cross-border alliances to advance [...] pseudo-legal arguments and engaging in formal legal processes aiming to unstitch the fabric of human rights protection," said Neil Datta, secretary of the European Parliamentary Forum for Sexual and Reproductive Rights.
Sophie in 't Veld, a Dutch member of the European Parliament, said: "Europeans are too naive in thinking that achievements in women's rights and sexual and reproductive health are irreversible."
"The anti-choice movement does not only have a lot of money, they also have a plan and the determination," she said, adding that "Europe should wake up, and it should wake up fast."
With additional reporting by Tatev Hovhannisyan, Nandini Archer, Zeynep Sentek and Aaron White
Russian aggression is driving Ukrainians into poverty. But the war could also be an opportunity to reset the Ukrainian economy – if only people and politicians could agree how. The danger is that wartime 'reforms' could ease a permanent shift to a smaller state – with less regulation and protection for citizens.
Our speakers will help you unpack these issues and explain why support for Ukrainian society is more important than ever.
Read more
Get our weekly email