COVID-19 is a bigger threat than war. So why isn't it funded the same?
With rising mutations, catastrophe looms unless powerful states stop being so inward-looking and cooperate to achieve global vaccination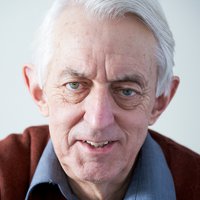 19 June 2021, 12.01am
The rise of the COVID-19 Delta variant has forced the British prime minister, Boris Johnson, to postpone the ending of current controls by four weeks until 19 July, but neither he nor his cabinet know if this will work.
The death toll may remain very low but the numbers of confirmed infections are rising rapidly, with hospital admissions now following suit. Johnson faces growing internal opposition – and since he hates being unpopular this means his scientific advisors are likely to be far more concerned than he will admit in public.
The problem for Johnson, even while he still rides the crest of the vaccination wave, is that for more than a year of this pandemic, government action has been too little, too late. And this is despite the fact that this is a country with a national biological security strategy that, on paper, was one of the world's best. In practice, the response has been disastrous – leading to many tens of thousands of avoidable deaths.
That may be bad for the UK on its own, a self-styled world leader in pandemic control that has been exposed as a world leading loser, but this has to be seen in the context of what is happening globally, where the current disaster may turn out to be a global catastrophe of epic proportions unless some powerful states get their act together.
The Covid-19 public inquiry is a historic chance to find out what really happened.
Several issues stand out right now. One is that the pandemic is creating a much greater health impact than the published figures suggest. These figures point to 176 million diagnosed cases, with 3.8 million deaths. However, it is now accepted that far more cases are never diagnosed and millions of deaths from COVID-19 go unreported.
Africa's third wave
The World Health Organization (WHO) said last month that as many as 6 to 8 million people have died from the virus and its effects – or two to three times the 3.4 million deaths that have been officially tallied by countries worldwide.
Also last month, a study by The Economist that combined direct data, where available, with detailed modelling elsewhere, gave a 95% probability of global deaths from 7.1 million to 12.7 million, with a central estimate of 10.2 million. Then there is the issue of complacency, given the apparent success of some countries in curbing recent waves. But in the northern hemisphere, the arrival of summer has been a large contributor to the impression that the pandemic is subsiding.
This impression is starting to change, not just in the UK but worldwide, and with very good reason. In country after country, there are too many examples of things going wrong, not least across much of Africa.
Fewer than one in a hundred people in Africa have been vaccinated and the WHO's regional director, Matshidiso Moeti, said earlier this week: "Africa needs millions more doses here and now. Africa is in the midst of a full-blown third wave … We've seen in India and elsewhere how quickly COVID-19 can rebound and overwhelm health systems."
The number of cases reported in Uganda have risen twentyfold in the past month, while Tunisia, Zambia, Namibia and South Africa have also been among the worst affected. At least seven countries on the continent have run out of vaccine supplies and another seven have used 80% of their stocks.
Strategies don't consider the rise in variants. Unless sustained global action is taken, we're heading from disaster to catastrophe
There are also many countries presumed to be on top of the pandemic that are now facing new flare-ups. China is a case in point, with the recent outbreak of the Delta strain in Guangzhou, a city of more than 18 million and capital of the southern Guangdong province.
Partly because of previous success in pandemic control, China has not been at the forefront of vaccination, but the sheer speed of its reaction in Guangzhou was astonishing, with nearly all the citizens tested within three days across the entire city, followed by the immediate and near-total lockdown of affected neighbourhoods.
And it's not just China – much of Asia has experienced reversals. Thailand, Taiwan and Australia were all considered to be success stories but have had to react to flare-ups, while hospitals in Myanmar are reported to be in a state of collapse. These examples lay bare the severe danger of allowing the virus to re-emerge in a more potent form (Delta) when vaccination levels are still low.
The core problem is that there is a persistent global viral pool, with the virus circulating in many different social, economic and ecological environments, giving myriad opportunities for mutation. The great majority of these variants are less dangerous than the norm but in the space of less than a year there have already been four of concern, Alpha through to Delta. The most recent, Delta, has proved to be the most worrying and easily spread – given that it is more than 50% more transmissible and has some degree of resistance to vaccines.
Experienced epidemiologists are concerned about this rate of variant evolution because it is common sense that variants of concern will arise, and they may be more infectious, vaccine-resistant, or a combination of both, but this is not being taken into account in global strategy. Unless sustained global action is taken, then judging by present trends, we could be heading from a disaster into an utter catastrophe.
To avoid even more deaths on a large scale, global vaccination is urgently needed by the end of this year, and not the end of next year as planned. This must be combined with improved test and trace systems right across the world, far more effective border controls and improvements in countries' health services wherever required. Of course, the logistics of such operations are gigantic – with 15 billion doses of vaccine needed – as are the costs.
Estimates for vaccine production and delivery vary but figures of $100bn worldwide are likely not far off the mark. And of course there are the extra costs of emergency aid to improve many countries' health facilities, as well as yearly boosters and modified vaccines for new variants.
Rethink what security means
To be realistic, costs could easily run to $200bn over the first few months and $100bn a year in the years to come. Those figures sound out of this world, so it's worth bringing in two bits of perspective here.
The first is that during the initial phase of the pandemic from April to July last year, the world's 2,158 billionaires increased their collective wealth by more than $2.5trn, ten times what is required for global vaccination, and the 2021 edition of The Sunday Times' 'Rich list' showed that the pandemic spawned more billionaires in Britain than ever.
The second is that $200bn over 12 months, even if that is a ballpark figure, is still only 10% of global annual spending on military defence, to seemingly protect nations' security. COVID-19 has killed about ten million people in a year and a half. If this virus is not a security threat of epic proportions, then what is?
If rapid action isn't taken soon, more lethal variants will arise and the ultimate death toll could surpass 30 million, causing long-term consequences for human health and the socio-economic wellbeing of many countries worldwide.
This is an opportunity for leaders to rethink what security actually means and learn the value of cooperation with other nations. If we can leave behind the inward-looking mentality that has caused the unravelling of Britain's fight against COVID-19, and work together as a global community to really get on top of the pandemic, then we have some hope of responding to the even greater challenge of climate breakdown.
---
Correction, 19 June 2021: When this article was first published, it misstated the number of doses needed for global vaccination. This has now been corrected
Read more
Get our weekly email