Did dark money and dirty tactics swing the Scottish election?
Rules flouted as sites promoting Unionist tactical voting spent more money on ads than the SNP, while ex-BNP 'greens' siphoned off potentially crucial votes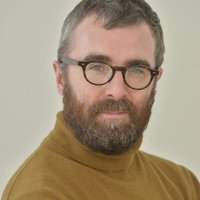 10 May 2021, 4.19pm
Thursday's Scottish elections were not short of news stories. A record number of Scots voted. The Scottish National Party fell one seat short of a majority – in part as a result of tactical voting for Unionist parties in seats such as Dumbarton.
It's hardly surprising that unionists voted tactically. The split among three Unionist parties – Tories, Labour and Lib Dems – has long been a boon to nationalists.
But over the weekend, I found myself wondering whether – and how – Unionist tactical voting had been coordinated. So I decided to do some digging.
And what I found is pretty concerning – to put it mildly.
The Covid-19 public inquiry is a historic chance to find out what really happened.
Last week, the Guardian reported that unionists were spending heavily online in a bid to deny the SNP a majority. But it's only now that the full scale of this campaigning can be seen.
In the days before Thursday's Scottish Parliament election, third-party campaigns with no clear details of their funding spent tens of thousands of pounds on digital ads pushing tactical voting.
A group called 'Young Unionists' spent more than £20,000 on Facebook ads, including more than £5,000 in the final days of the campaign. Tens of thousands of voters were pushed to the VoteUnion tactical voting tool.
Under new election legislation, digital adverts in Scotland are supposed to carry details of who paid for them. But Young Unionists' ads had no such imprint and there was no name attached to the campaign.
Young Unionists did register as a non-party campaigner in the Scottish election. Its secretary is listed as Maximillian Young – who was involved in a campaign called Capitalist Worker, which spent £65,000 on anti-Jeremy Corbyn ads in the 2019 general election without, as I revealed recently, declaring any donors.
Another Facebook page, 'Vote Union', last week spent £3,012 promoting its tactical vote calculator "to stop an SNP majority". Again the ads carried no details of who paid for them.
'Young Unionists' spent more than £20,000 on Facebook ads, including £5,000 in the final days of the campaign
That's not the end of it. The pro-Trump student group 'Turning Point UK' spent £3,700 on Facebook ads last week, all focused on the Scottish election. Between Tuesday and Thursday, at least 70,000 voters saw a Turning Point ad that said "vote Conservative, Labour or Liberal to remake Scotland!".
The Turning Point UK ads had no imprint so we have no idea who paid for them – although curiously they were all targeted at people in England, perhaps in an attempt to evade Scottish legislation on digital political ads. (Although, as the Electoral Commission explained to me today, as the ads were about the Scottish election they still require an imprint.)
Another website, run by former Brexit Party MEP Brian Monteith – who was also behind Capitalist Worker – bought more Facebook ads in the final week of campaigning than the SNP.
Monteith's Think Scotland, which does not reveal the sources of its funding, spent £12,600 pounds on Facebook ads in the week to 6 May. The SNP, by contrast, spent less than £10,000.
Think Scotland's spending included at least £3,000 on ads pushing Vote Union's tactical voting tool. The ads were all bought in Monteith's name. He has previously said all protocols have been followed in respect of election donations.
Another campaign, Businesses for the Union, spent more than £10,000 during the Scottish elections. Facebook data shows that the ads were paid for by Matthew Kilcoyne, deputy director of the Adam Smith Institute – an influential free-market think tank that does not declare its donors.
A former Conservative Party activist and regular contributor to The Spectator and The Telegraph, Kilcoyne has worked as an adviser to the UK government's strategic trade advisory group.
It's not just Facebook ads that are a cause for concern. There are signs that suggest Scottish voters were hoodwinked inside the polling booth.
What are we going to do about it? Give the Electoral Commission real powers?
When I unfurled my two-foot-long, peach-coloured list ballot paper on Thursday, my eye was drawn to a logo of a leaf with 'Green' in capital letters. This was the 'Independent Green Voice'.
Thanks to investigative site the Ferret – which, full disclosure, I chair – I knew that Independent Green Voice was a tiny party whose five candidates included two former British National Party activists and a man accused of Holocaust denial (he denies the allegation). But did all Scottish voters know this? There are plenty of signs that they didn't.
While far-Right candidates such as Britain First leader Jayda Fransen won just 46 votes in Glasgow, the anti-immigrant, anti-EU Independent Green Voice won thousands of votes. How come? How many of these voters thought they were voting for the Scottish Greens?
These voters mattered. In Glasgow, for example, where Independent Green Voice took 2,210 votes, the Green Party fell 914 votes short of a second seat on the regional list. In South of Scotland, the Greens were just 115 votes short of taking a seat. Independent Green Voice won 1,690.
Related story
5 May 2021 | Adam Ramsay
In 2016, Scotland's Conservatives successfully spread panic about an independence referendum. Five years on, the electorate is no longer afraid
Independent Green Voice has been around since 2003 – when it won 0.1% of the vote – but did not contest the 2016 Scottish Parliament elections. Why was the party allowed to change its logo, previously a clenched hand giving a thumbs up, less than two months before this election, in a way that seems designed to trick would-be Green voters?
If indeed many many voters were confused by the party's new logo, this did not just deny the Scottish Greens seats, it affected the narrative of the election itself. In Glasgow, the Greens would have taken a second seat at the expense of the Conservatives.
Rather than coming out of the election with the same number of seats as before, Douglas Ross would have faced questions about how under his leadership Conservative representation at Holyrood had fallen.
The Scottish election shows – once again – how easy it is for dark money and dirty tricks to infiltrate our politics.
So what are we going to do about it? Give the Electoral Commission real powers? Raise fines above the paltry maximum of £20,000?
Boris Johnson does intend to change electoral law – by introducing mandatory voter ID. Experts say the move will disenfranchise voters.
Meanwhile, the rest of Britain's broken electoral system will stay the same. That should worry anybody who cares about democracy, whether their political persuasion.
From coronation budgets to secretive government units, journalists have used the Freedom of Information Act to expose corruption and incompetence in high places. Tony Blair regrets ever giving us this right. Today's UK government is giving fewer and fewer transparency responses, and doing it more slowly. But would better transparency give us better government? And how can we get it?
Join our experts for a free live discussion at 5pm UK time on 15 June.
Hear from:
Claire Miller Data journalism and FOI expert
Martin Rosenbaum Author of 'Freedom of Information: A Practical Guidebook'; former BBC political journalist
Jenna Corderoy Investigative reporter at openDemocracy and visiting lecturer at City University, London
Chair: Ramzy Alwakeel Head of news at openDemocracy
Read more
Get our weekly email